How Strava Is Changing the Way We Ride
A new social-media app for cycling has more than a million riders racing, cheating, and even dying for virtual supremacy over the world's roads and trails. A recent convert to the cult explains how Strava is changing the way we ride.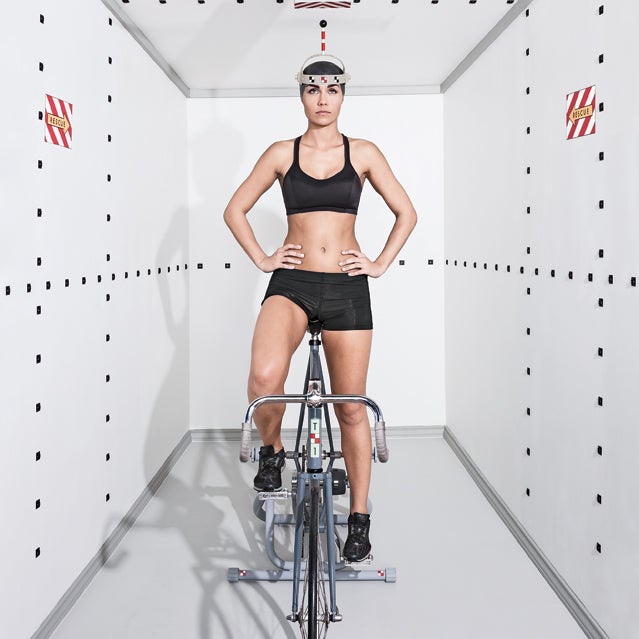 Dan Winters
Heading out the door? Read this article on the new Outside+ app available now on iOS devices for members! Download the app.
A few winters ago 35-year-old Massachusetts cyclist Tim Johnson, one of the country's top cyclocross pros, was holed up in the Santa Monica Mountains near Malibu, training on the area's labyrinthine network of canyon roads. He was staying at the house of Ben Bostrom, 38, a champion motorcycle racer and accomplished road cyclist. The training ground was Latigo Canyon Road, a twisting and relentlessly ascending route out Bostrom's front door. For all Southern California's winter promise, the day was New England grim.

Strava CEO Michael Horvath.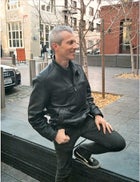 William "Kim" Flint II.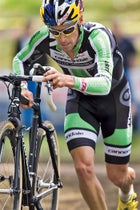 Cyclocross pro Tim Johnson.
"It was pissing rain and cold," he says. "I was doing 10-minute intervals, going as hard as I could." After the ride, Johnson uploaded the data from his Garmin GPS cycling computer to Strava, the "performance analytics" website and mobile app that allows riders to compete virtually by comparing times and biometric data. He marked the ride private and forgot about it as race season commenced. A year later, Johnson was back in Malibu, in Bostrom's kitchen, where he and a group of riders were uploading data from the day's ride. That's when Johnson let it slip: "Dude, I think I'm KOM of your hill."
For the uninitiated, KOM is short for "king of the mountain." It's a term borrowed from the Tour de France that means you posted the top time on one of Strava's millions of global "segments"—those ferocious hills or innocuous exurban straightaways that Strava users have parceled out. KOMs are like glittering prizes in a massive multiplayer online game.
And so, back in Bostrom's kitchen, Johnson was suggesting that Latigo Canyon—Bostrom's canyon—was no longer his. This was no mere ousting of your cubicle mate as Foursquare mayor of the local Quiznos. Bostrom's user name is Jack Latigo, and he holds many KOMs. "Ben's like, 'No way,' and I start telling him about this ride from last January," he says. Johnson unlocked the ride, thus joining the many past riders who had tackled Latigo. It takes the site time to crunch the data, however, and with each refresh the numbers shift. "I keep hitting refresh, and I'm 1 out of 20. One out of 100. One out of 250. I'm still in the lead. We hit 1 out of 412. He's getting more and more bummed out."
Johnson reloaded the site one last time. Two out of 516—Jack Latigo was back on top. "We're all screaming," he says. For Johnson, something clicked about the app: "The idea that we're sitting around talking about a ride that's a year old…." Johnson thinks Strava could even change racing, from ephemeral events to enduring ride files that dwell in the cloud.
It's not just competitive pros who are taken with Strava, of course: an army of more than a million users are turning their local tarmac into a daily time trial—sometimes bespoiling singletrack etiquette and terrifying casual riders and walkers on multiuse paths—and telling the world about it. Some wax rhapsodic about how Strava has changed their lives, some see it as a dangerous intrusion of wannabe racers on public roads, and at least one person has died, as a pending lawsuit charges, while chasing a KOM.
Whatever you think Strava is—real-life fantasy football for data-obsessed cyclists (and, to a lesser extent, runners), the last redoubt of middle-aged vanity (more on that later), or the end of the friendly group ride—its moment is clearly at hand. It not only has become the stuff of new words (e.g., Strava-cide, to blow up the carefully controlled rigor of a training ride in the hope of capturing a KOM), but it has achieved the ne plus ultra of Internet stardom: it has become a verb—"to Strava" a ride. It has even raised a new kind of philosophical inquiry: Is the unexamined ride worth riding?
IN THE LATE 19TH century, the pioneering Indiana University psychologist Norman Triplett, sifting through records from the Racing Board of the League of American Wheelmen, made a seminal observation about the psychology of sport: cyclists who raced against competitors or a pacemaker were faster than cyclists who rode alone. So-called social facilitation, the theory went, demonstrated something we now consider obvious: humans try harder when matched against others. Later work would demonstrate that the mere presence of others could inspire us to work harder.
This, in essence, is why Strava exists. As the company's co-founder and CEO, Michael Horvath, tells me at the company's San Francisco offices, he found himself struggling to maintain the will to train. "I was a rower in college," says Horvath, 45, tanned and trim, his floppy hair blown back from our Strava-logged ride across the Golden Gate Bridge. "When you leave a sport, you realize that so much of what made you excited about being an athlete was the motivation you got from your teammates. You can't replicate that. It's hard to find eight guys to row with every day."
Horvath transitioned to marathons but still found it hard to motivate. What he was looking for, what he needed, was that mere presence. And so, in 1996, he and Mark Gainey, a friend and crew teammate from Harvard, started Kana Software. "We discussed building Kana into a kind of virtual locker room where you'd log your workouts and people could see them," says Horvath. But as they spoke to developers, the limitations became clear: in those pre-Facebook days, social sharing was in the wilderness. "The technology wasn't there," says Horvath.
Fast-forward a decade. Facebook has made oversharing mandatory, Google has mapped the world, and GPS units and power meters are de rigeur for serious cyclists. Horvath, after teaching business classes at Dartmouth and Stanford for a decade, as well as serving as CFO for biotech startup GlycoFi, started talking to Gainey again. "In 2008, we saw what Garmin was doing with GPS, what Nike was doing with Nike+," he says. In Horvath's view, the fitness-app market was aimed at middle-tier athletes, not people who were obsessed with their data.
He springs from the table and draws a pyramid on a whiteboard. At the bottom are people with, he says, a "lot of problems. They probably need to lose weight and stop smoking." Then there's the recreational layer, "people doing maybe a 5K race once a year." At the top is his audience, the "avids," the "people who have defined their lives around their sport."
Strava (the word means "strive" in Horvath's native Swedish) was born in 2008, after Horvath and Gainey launched a small bicoastal trial: 10 riders uploaded data from their cycling GPS devices through their desktop computers. "The feedback we were getting from these 10 guys was that it had changed their life," says Horvath. "Every time they saw someone else upload a ride, they wanted to go out and ride again."
The idea of cyclists recording ride data is nothing new. In his 1978 book The Rider, Dutch writer and cyclist Tim Krabbé describes recording stopwatch times in a notebook: "Always the same route, just under 40 kilometers, so I could compare my times. At first I broke my own record by minutes at a shot, then I'd remain hanging against a ceiling for weeks, then suddenly pop through to a next level and nibble seconds off that, until I gradually started wondering whether I was getting good." And as Horvath notes, on canonical climbs like the Tour de France's Alpe d'Huez, "there were record-keeping methods that people were using, almost literally writing it into the stones—or a hotel nearby would record it into a book."
What Strava did was turn those fevered scratchings and private notations into a rigorously measured, database-matched, global community with the sudden ability to turn the most banal ride into a race. "They can get that satisfaction without turning up at the starting line, in the rain, on a Saturday morning at 6 a.m.," says Horvath.
From that small test bed in New Hampshire and San Francisco in 2008, Strava has grown by multiples—"15 to 20 times in the first year, eight to 10 times each year since," says Horvath, while declining to divulge total users. Its biggest boost came from the release of a smartphone app that eliminated the need to have an expensive cycling GPS. The iPhone and Android apps can also upload riders' data automatically once the device senses that it has stopped moving. While Strava is not yet profitable, the company says 20 percent of its users pay premium fees that let them drill down into their data—and compare it with others'. And while Strava doesn't sell ads, it does run sponsored challenges that allow companies to reach riders much like they do when they underwrite a traditional race. "If you have engagement," muses Horvath, "you can get a lot of other things: growth, monetization, revenue."
I became one of Horvath's premium users a little over a year ago, just as I was getting into an early-middle-age cycling kick—right on schedule. Expensive carbon bike? Check. Lactic-threshold test? Affirmative. Sprocket-shaped grease smear on right calf? Testify! At this point in life, with most career goals met, here was a new place to find a sense of raw, if vaguely ridiculous, advancement. As the writer John Casey noted, "My old teacher Kurt Vonnegut told me that to flatter a person it's more effective to praise their minor secret vanities than their major accomplishments."
Initially, I was dismayed by the towering times atop the leaderboards. But even here, Strava has managed to engineer esteem through data segmentation—available only to paying premium members. And so I find myself frantically filtering by age and weight, improving even more, looking hopefully for more categories. As Alex Mather, a user-experience designer at Strava, told me, "We joked about having a dad filter. It's your handicap, basically."
Vanity has its limits, however. One recent change was to eliminate the ability for users to give themselves Kudos, Strava's equivalent of the Like button. As Mather noted, "People would contact our support team. They felt weird when they accidentally gave themselves Kudos." I take solace in one other refuge, however: you can still be KOM of a segment you have created, even if no other users have ridden it. As Dan Brown, Strava's mobile-apps product manager puts it with a comic flourish, "It just so happens I win again!"
YOU PROBABLY DON'T KNOW who Anthony Fatuzzo is. But if you've ridden a bike in the New York City area and posted your ride on Strava, you will see his name, sitting at or near the top of any number of New Jersey and New York segments. After the 2012 New York Gran Fondo race, in which he finished second, I even heard his name invoked at a postrace dinner party, uttered by none other than Tim Johnson. The reigning feeling was: who is that guy? "He's just some cat 4," said Johnson, referring to the level of competitive cycling just above rank beginner.
One day I decide to find out, so I meet Fatuzzo for a ride from the George Washington Bridge to Piermont, New York, a favored training route. Fatuzzo, it turns out, is a soft-spoken 29-year-old from Fair Lawn, New Jersey, who works in the shoe department at the Garden State Plaza Macy's. He's got a body type roughly like that of Cadel Evans, and while he recently became a category 3 racer, it was not race results per se that had given him a certain fame in New York's cycling circles: it was Strava.
As we ride, he tells me that he joined the site last January after his Garmin broke; desperate for data, he installed the app on his iPhone and was quickly hooked. When I ask how much he specifically went after certain segments, he grins. "If you're going 60 miles and you know there's one at 20 and one at 40, you don't want to gun it in between." And while he says Strava doesn't compare to racing, he credits the app with his podium finish at the Gran Fondo. "To bring out that effort, you need more than a stopwatch." After stopping for a coffee, he says, "Let's go after a KOM." And as we reach the piece of virtual real estate that is State Line Hill–9W—a sweeping, gradual ascent—he shifts to his big ring, rises from the saddle, calf muscles surging into relief, and leaves me behind. By the time I rejoin him, he is already king of the mountain.
There are any number of these riders—call them Strava famous—haunting leaderboards in cycling enclaves. One afternoon I go out riding in Marin County, California, with Skyler Taylor, a 17-year-old member of the Bear Development Team, a racing program for riders under 23. Also along is Anthony Little, a Web programmer and occasional motorcycle racer. They both have their fair share of Marin KOMs. During a bagel break, I get a sense of just how deep the Strava culture runs. There's the mild obsession with the leaderboard. (A rider named Chris Phipps is a source of particular fascination. "He's, like, over 40," says Taylor as I raise my eyebrows in sympathetic incredulity.) There are the myths and legends. "We poach a lot of trails around here," says Little, using the term for riding an essentially illegal mountain-bike trail. "There are rumors," adds Taylor, "that rangers were using Strava to find them and close them down."
And then there are the questionable KOMs: one local rider was climbing hills with an electric-assist recumbent bike. "We knew instantly," says Little. "He had two minutes on pros." Strava's Mather says the site is going to be "more proactive" about identifying dubious rides: "We can look at some heuristics and tell what's superhuman—for example, if someone's heart rate is really low and they're going 70mph." But there are other, more traditional ways to game the system. A cat 3 rider and active Strava user named David Anthony was busted for EPO after winning the 45–49 age group in last spring's New York Gran Fondo. And the site can't tell whether you were drafting a car or set your KOM as part of a paceline.
Strava, whose cycling users are 90 percent male, can seem like a Type A boys' club, but women like Kate Powlison, the communications coordinator of Boulder-based Bikes Belong, still find it useful, if not always for the same reasons. When I connected with Powlison, she was in the midst of training to ride the entire Tour de France route a day ahead of the race with a group of women. She and her friends used Strava less for competition than for digital camaraderie. "Even though we were spread out from Portland to Puerto Rico," she says, "Strava makes it feel as if we're riding together." The team's manager, she notes, suggested an in-group competition, but the idea was nixed. "We use Strava as a way to follow and support each other," she says—although, she adds, "I definitely do like bagging a QOM."
As serious as the quest for KOMs can get, nothing quite engenders the level of competition brought out by Strava's occasional challenges, sponsored events that pit riders across the world to rack up the most miles in a week or climb the most elevation in a month. First launched last year, they were an effort by Strava to get away from the individual-leaderboard focus. "The challenges are not really about winning," Horvath says. "They're about getting above a bar."
Earlier this year, Strava issued a challenge sponsored by Specialized. "Riders," went the pitch, "do you think you can climb the cumulative elevation of the five Spring Classics in 47 days?" The goal: 105,312 feet in a month and a half.
It took Robin Squire, an art director in small-town Devon, England, a little more than a week. "From where I live, anywhere I cycle I have to climb 1,000 feet just to get to the moors," he told me. Squire, 47, had turned to cycling years before, after an injury put him out of soccer. "To be honest, 105,000 feet in 47 days—I'd probably do that in my normal riding." But something about the challenge touched a nerve. "I decided I was going to be the first," he says.
And so he took a week's vacation to climb hills in the cold rain. As his total quickly mounted, he was flabbergasted by the "ridiculous" number of comments and Kudos he began receiving from around the world. His effort peaked the night before he'd have to stop riding to watch the kids. "I went out at 9 p.m. It was dark and cold," he says. With no traffic about, he put on headphones. "I just floated up those hills, it didn't even feel like I was riding." He'd gone 62 miles and climbed nearly 10,000 feet by 3 a.m. When he reached 105,000 feet, he says, "I expected my name to stay on top of the leaderboard." But the totals went above 100 percent and kept rising. Eventually, Brian Toone, a professor of computer science and a category 1 racer in Alabama—and, according to Strava, holder of the largest number of KOMs of any rider—won with a staggering 468,661 feet of climbing.
FOR THOSE WHO DON'T understand the ever-present gnawing edge of what cyclist and writer Matt Seaton calls "doing the miles," reading these exploits might provoke the impulse to shout: Get a life! Indeed, some Strava users, like Stu Bone, of Mill Valley, California, an acquisitions director with a real estate equity fund who also heads the Bear team, have employed pseudonyms to disguise just how much riding they've been doing. "My job's pretty grown-up," he tells me. "I'll ride in the morning and then go meet with some serious individuals." When he first joined Strava, he noticed that it became one of the first Google hits for his name. "Initially, I wasn't comfortable with everyone seeing that I ride 200 miles a week." And so he became Blinky Palermo, a friend's longtime drunken alias.
But over time, he says, he experienced a shift in his life, one chronicled on Strava. "I became a little less consumer driven, less materialistic, less ego driven, less identified with who I was at work. It might sound kind of corny, but I became more comfortable being myself." And so he changed his name back. "I ride my bike a lot—that's who I am," says Bone. "I'm not going to try and hide it."
In Devon, Squire speaks of the sense of fulfillment he got from the Strava challenge. "I felt so alive during that period. I just lived it," he says. "I'm almost finding it harder to cycle with any meaning now that the challenge is finished." Strava may be a home for repressed Walter Mittys clad in the yellow jersey of the mind, but it can also unlock a kind of inner frontier of exploration. For example, a California rider named Ryan McKay set out to ride the 500 kilometers (311 miles) of the Rapha Festive 500 Strava challenge in one day—an epic quest, from Los Angeles to his parent's house in Coalinga, during which he encountered everything from frozen water bottles to the "warm body of a freshly killed coyote."
Which raises the question of whether people can take something like Strava too seriously, or whether its very existence leads people to take excessive risks. This possibility is at the heart of a lawsuit filed by the family of Berkeley, California, rider William "Kim" Flint II. The 41-year-old electrical engineer and fervent cyclist was killed in 2010 when he struck a car while descending Berkeley's South Park Drive in an attempt, the suit alleges, to reclaim a Strava KOM. On cycling blogs and in the Twittersphere, the reaction to the lawsuit was swift and severe: "New email from Strava," read one tweet pretending to come from the company. "You can't sue us for time trialing on public streets, dumbass."
Still, in this age when so much of life plays out in social media, there's something haunting in posthumously reading Flint's Twitter stream. On June 12, 2010, for example, Flint posted a link to a Strava ride and noted: "another 1st place descent, this time centennial [hill]. no idea why I'm going so fast downhill lately."
Did Strava contribute to Flint's demise? As the writer Joe Lindsey argued on Wired, "Strava didn't invent competitive urges; it merely came up with an innovative way to recognize our human imperative to improve, to win—a common trait among cyclists." One of the first lines on a USA Cycling race-license waiver is: "I acknowledge cycling is an inherently dangerous sport." Flint was hardly ignorant of that fact.
Still, the suit could succeed if the plaintiffs can show that Strava was promoting unsanctioned races on public roads without taking, as the suit alleges, "adequate measures to ensure the KOM challenges took place on safe courses." Strava doesn't create segments, of course—its users do. But here is a question on the new frontier of Internet law: Does the creation, through computer code, of this hierarchy of performance entail a de facto promotion of a race? Stephen Wu, a partner at Silicon Valley firm Cooke Kobrick and Wu and an expert in Internet liability law, says that while he doesn't think the suit will be successful, he's not sure it will be quickly dismissed, either. "Strava is putting up a leaderboard that arguably encourages people to go as fast as possible," he says. Facebook, he notes, "doesn't encourage me—it just puts up a blank space where I can put arbitrary text."
The irony is that Strava was created to encourage people—to work out more, to climb higher and, yes, go faster. Will the company's achievements be overshadowed by a few bad acts that occurred during the more than 10 million rides that have been logged? When I met with Horvath, the Flint lawsuit hadn't been filed yet (Strava has since countersued), but the company was already in the media glare because of another death. An elderly San Francisco pedestrian, Sutchi Hui, had been struck and killed by cyclist Chris Bucchere as Bucchere allegedly exceeded the posted speed limit on a Strava segment with the unfortunate name of Castro Street Bomb.
Of course, cyclists were behaving badly long before Strava. The image many people have of road cyclists is of adrenaline-crazed "Lycra louts" buzzing dangerously down crowded paths. But when things that happen in real life go online, they tend to become a cause célèbre. So suddenly this wasn't a cycling problem, it was a Strava problem—even if, in the Bucchere case at least, his Strava record was actually providing a paper trail of accountability, something often missing when, say, a car fatally strikes a cyclist. Not to mention that several pedestrians had been fatally struck by cars in the same neighborhood, with little outcry.
Bucchere was charged with felony vehicular manslaughter, and because the case was ongoing, Horvath wouldn't discuss the particulars with me. But he looked sincerely pained as he talked about the wider implications. "We hadn't anticipated that Strava would be at the center of this," he told me. "Ever since there have been bikes and cars, there have been bike and car accidents. You're in charge of your own safety and the safety of those around you when you're riding or running."
I got the sense that these episodes caught Strava by surprise and they were trying to figure out what to do. There's a new, stronger liability waiver when you sign up, for one thing, and the site now lets any user flag a segment as hazardous, thus wiping out the leaderboard. But what's hazardous, a route or its riders? Would people even use Strava if there were no competition? By July, the South Park Drive Descent in Berkeley, on which Flint died, sat without a leaderboard. Instead, there was only a notice—"This segment has been flagged as hazardous"—and the heated residue of Internet commentary: "This descent is EPIC! Why isn't there a leaderboard anymore?!" The comments have since been taken down.
AT THE TIME OF my visit, Strava seemed to have its hands full with technical rather than legal problems. The biggest concerns are managing the global growth of users, applying postprocessing to clean up the accuracy of GPS, and trying to manage the explosion of devices using the service. The company is also busy trying to figure out how to lure more women (initially, Strava had only kings of its mountains, not queens) and runners to the site, primarily by bringing in more of both to work for the company. As with men and women, there's occasionally a Mars/Venus issue in trying to crack the varying mindsets of runners and cyclists. "From a community perspective, runners tend to run alone," says Horvath. "That means Strava has a larger role to play in connecting one runner to others." Rather than KOMs, runners have CRs, or course records. With runners, the whole route tends to become a segment. "It's more about the total effort," says Horvath. Triathletes loom as a next logical target audience, once swimming can be cracked.
Apart from lawsuits and riders turning docile multiuse paths into time-trial courses, the biggest challenge for Strava may simply be engaging the rest of us—those riders who are likely to never crack the top of the leaderboards. "That's one of the things we're trying to do," says Horvath. "Now that there are thousands of people in the leaderboards, we need to make it relevant to the person not in the top 10." He talks about making the site, currently focused on the postride experience, more fully integrated into one's total training regimen: "Not about how close are you to getting on the leaderboard, but how close are you getting to your goal."
Users, he says, are already asking for the ability to add photos to their feeds. For riders like Bone, who view their rides as a means of expression, he sees promise in Strava providing a kind of larger travel narrative rather than just data. "I love it when someone says, 'I was in Malibu a couple of weeks ago and didn't know where to go, so I looked on your Strava feed and did all of your rides and ate burritos at this place.'"
Strava's challenge is no different from the one cycling itself often faces: Does its quantitative focus come at the risk of losing its soul? Squire, the climber from Devon, notes that while he "wouldn't not be on Strava," he wonders if the way it's changed riding is always for the good. "I've kind of lost the small pleasure of going out on my bike for the sake of going out," he says.
In July, after booking another vacation, Squire beat Toone in the Rapha Rising challenge—the goal of which was to match the cumulative climbing total for the Tour de France's Pyrenees stages. He climbed nearly five times what the riders in France did.