Interview Issue 2012: Cyclist Andy Schleck on Tour de France Destiny
In February, Andy Schleck became the official winner of the 2010 Tour de France when Alberto Contador was stripped of his title following a positive drug test. This year, he plans on winning it in Paris.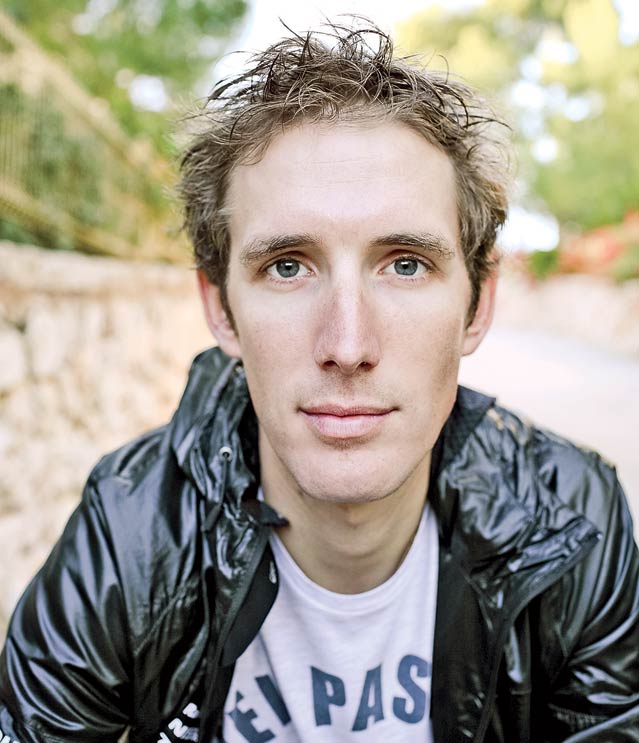 Heading out the door? Read this article on the new Outside+ app available now on iOS devices for members! Download the app.
Andy Schleck doesn't like the asterisk next to his name in the Tour de France history books. The 27-year-old cyclist, who grew up in Luxembourg, didn't celebrate in February when Spain's Alberto Contador was stripped of his 2010 Tour victory after testing positive for minute traces of the performance-enhancing drug clenbuterol. Second to Contador by just 39 seconds—the same amount of time lost when he famously dropped his chain on the Pyrenean summit of Port de Balès—Schleck is now the official winner of the 2010 Tour. But he wants to triumph on the road, and he has the talent and pedigree to do it. His father, Johny, was a top pro, and his older brother, 32-year-old Fränk, joined Schleck on the podium in Paris last July—the only siblings ever to finish in the Tour's top three. But so far, Schleck has fallen one step short of victory, stuck in runner-up status from 2009 to 2011; last year he lost the overall lead to Australian Cadel Evans in a time trial on the second-to-last day. With nearly 62 miles of individual time trials, this year's Tour doesn't favor Schleck, either. Whippet thin, he soars up France's steepest mountains but gets outpaced on the flats. Andrew Hood spoke with Schleck to gauge his thoughts on Contador, close calls, and why he's destined to win the Tour.
How'd you feel finishing second to Cadel Evans last year?
I was satisfied because I was standing on the podium with my brother. That's something that's never been done before. I gave my best, I tried everything, and I don't have any regrets. I was in yellow, and when you lose in the last time trial it's always a disappointment. The year before, I was angry I didn't win—I lost my chain, and that cost me the Tour. Last year, I lost in a fair way to Evans.
Many pundits believe this year's Tour will be all but impossible for you to win. Are you worried?
There are a lot of time trials, which is not my specialty. We all know that. But there is a lot of climbing as well. Last year we had a lot of hard climbs—23 high mountains—and this year we have 25. That's two more chances for me. If I win the Tour, I have to do it in the mountains.
How does it feel to be the 2010 Tour winner now, after Contador was disqualified? Did you feel any sense of jubilation?
It's hard for me to decide if Contador is wrong or if he lied or what the story is. For me that Tour is forgotten. Maybe it's in the books, but for me it's not a victory. Standing in yellow in Paris is how I would like it.
Have you had any contact with Contador? Are you friendly?
We talk to each other, but we are not friends. We respect each other during the race. I will respect him when he comes back. I will show him that I can beat him on the road.
People assume that you and your brother Fränk have some sort of rivalry.
We will never have any kind of rivalry in the race. I would cut my hands off for him, and so would he for me. In other things, when we go fishing or bowling, there is always a big rivalry between us. But on the bike it's different. When we train together, sometimes I am better or he is better, but we always have an agreement that he's not allowed to drop me and I am not allowed to drop him during training. In the race it's different.
You once said you wouldn't jump off a bridge if you never win the Tour. Do you still feel that way?
I see me winning the Tour. I do not see any way around it. Somehow I know that I am there to win the Tour. I would not be unhappy if I do not. I can crash tomorrow and break my leg, break my hip, whatever. I have experienced a lot in the past few years, and cycling is not everything in life. Last year I experienced the terrible loss of a good friend [teammate Wouter Weylandt, who died from injuries after a crash in the 2011 Giro d'Italia]. I know that in 10 years, I will not be a professional cyclist anymore. Fränk, he became a father. You can see how this changed his life, in a good way. That's what makes you happy. Yes, you can say later that you won the Tour or you won that. It's even bigger when you can say that you raised three kids.
How do you respond to the cynics who believe all pro cyclists are dopers?
Perhaps those people should not watch cycling anymore. It's easy—just turn off the TV.