Kenyan Cyclist Sule Kangangi Dies During Vermont Overland Gravel Race
Kangangi was in the United States to participate in multiple off-road events with his Team Amani squad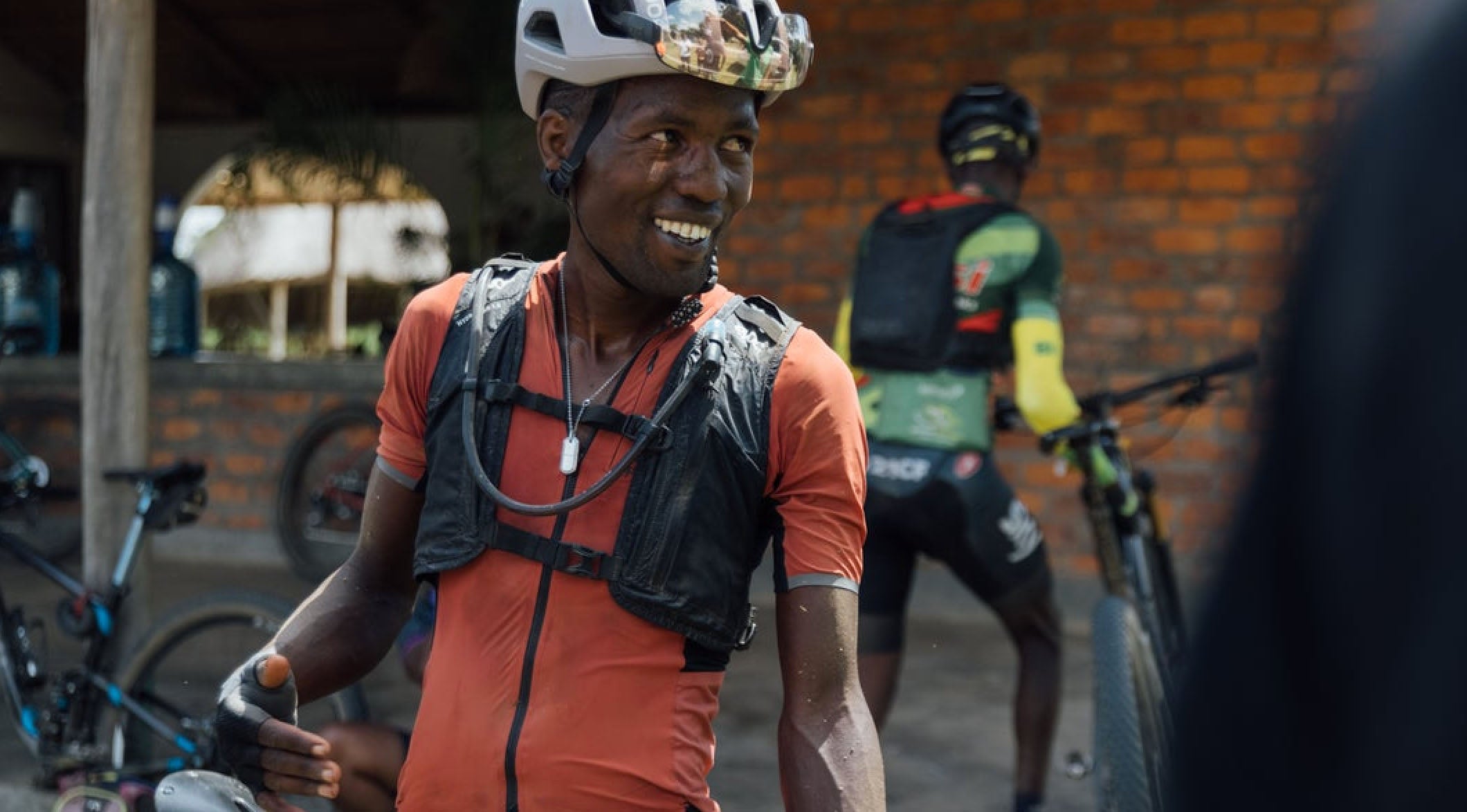 Heading out the door? Read this article on the new Outside+ app available now on iOS devices for members! Download the app.
The cycling world is mourning a professional cyclist from Kenya named Suleiman "Sule" Kangangi, who died as a result of injuries from a bike crash during the Vermont Overland gravel race on Sunday, August 29.
Kangangi, who hailed from Eldoret, Kenya, was 33 years old.
"Vermont Overland is heartbroken by the tragic death of Suleiman "Sule" Kangangi during The Overland yesterday," said Ansel Dickey, owner of the race. "He was a kind friend and an inspiring and heroic athlete to his teammates and the gravel cycling community at large. We extend our deepest sympathies to his family, his friends, Team Amani, and the people of Kenya who are mourning his loss today."
Details of Kangangi's crash were not available.
Related: Meet Suleiman Kangangi
Kangangi was a member of the newly-formed Team Amani, a squad of off-road riders from Kenya, Uganda, and Rwanda. He was the captain of the team, bringing with him a wealth of experience from racing on the road. Several members of Team Amani are in the U.S. this month to compete in multiple bicycle races, including the Leadville Trail 100 MTB and SBT GRVL events. Kangangi had recently completed both races.
"Sule is our captain, friend, brother. He is also a father, husband and son. Gaping holes are left when giant's fall. Sule was a giant," the team wrote on social media. "Instead of leading us at the front of the pack, he will now lead us as our guiding pole star as we press forward in the realization of his dream."
Kangangi had previously pursued a professional career in road bike racing before switching to gravel. From 2016 through 2020, he competed on the professional African road team Bike Aid, and in 2017 he finished third place at the Tour du Rwanda, a prestigious pro event. During his professional road career Kangangi competed in pro road races in China, Australia, France, and Italy, among other countries.
In recent years, Kangangi had switched to gravel cycling, and his career change was greatly impacted by Kenya's gravel event, called the Migration Gravel Race, a four-day stage race that debuted in Kenya in 2021. The race brought American Ian Boswell and Dutchman Laurens ten Dam, among other pro racers, to compete with aspiring cyclists from East Africa on gravel in the Maasai Mara of Kenya.
"I've always had a dream of going to the Tour de France," Kangangi told VeloNews in 2021. "When I started cycling, that was the dream. But now I'm 32, that dream is fading quickly. But I realized, I'm used to these gravel roads, this is part of me. I don't have to go find them. If I want to go training I just take my gravel bike and I'm already there. It shows, you can always change your dreams. You start imagining yourself winning. Why not change my dream and go for something which is realistic for me?"
Related: Team Amani triumphs at the Migration Gravel Race and Evolution Gravel
https://www.instagram.com/p/ChzDsBTOsQW/
Kangangi finished second overall in the inaugural Migration Gravel Race. This past June, he won Evolution Gravel, the second stage race from the Amani Project to debut in East Africa.
In addition to furthering his own career as a gravel pro, Kangangi was dedicated to growing the sport within Kenya. He spearheaded the Migration Gravel Series, hosting events, clinics, and school events in and around Nairobi.
The Vermont Overland is a 59-mile gravel race with 7,000 feet of vertical gain located in West Windsor, Vermont. Approximately 900 cyclists were participating in the event on Sunday. An outpouring of notes and messages filled social media in the wake of Kangangi's death.
Rachel Ruto, wife of Kenya's president-elect William Ruto, tweeted out her condolences.
"My heartfelt condolences to his family, and the entire cycling community, that has lost a talented cyclist, a mentor and a friend," she wrote. "We will all miss him as an individual. Kenya has lost a champion. Rest in peace Sule."
Related: Team Amani makes U.S. debut at Leadville and SBT GRVL
 A GoFundMe account has been set up to support Kangangi' family. 
Lead Photo: @saltlake_lian