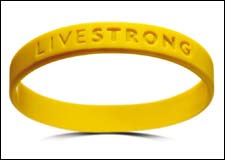 courtesy of NIKE
Heading out the door? Read this article on the new Outside+ app available now on iOS devices for members! Download the app.
A guy named Lance has a date with history at the 91st Tour. Will Armstrong win his sixth in a row and triumph as the greatest cyclist of all time? Dive into our jam-packed Tour guide and find out why the Texan has no doubt. Then share the pain with Tyler Hamilton, the indestructible Yank who would be Lance; size up the rest of the competition; and learn the answer to a timeless mystery: Where do podium girls go once the kiss-kiss stops?
Tour de France 2004 Full Coverage
Follow the race once it begins via
SPECIAL ONLINE COVERAGE
. Including exclusive photo galleries, daily news stories, up-to-the-minute leader board, and behind-the-scenes dispatches from Chris Carmichael, Lance's coach.
Lance Armstrong, 2004 Tour de France

Le
Man: Armstrong in Los Angeles, April 2004
Tour de France: Lance Armstrong



THE AGONY IS THE ECSTASY


Tyler Hamilton thrives on pain that would flatten lesser riders. Even if he never wins the Tour, he's earned his place among the immortals.
By Daniel Coyle



FIVE IN THE WAY OF SIX


Ullrich, Mayo, Vinokourov … You've seen the sweaty challengers snarling behind Lance's wheel. We pick the ones who could chomp the champ this year.



MOUNTAIN GROWN


U.S. Postal's Colombian powerhouse, Victor Hugo Peña, wants to build a dream team of fellow countrymen. Could it be the next force de Tour?
By Bill Gifford



THEY'RE DANCING ON THE PEDALS!


Announcers Phil Liggett and Paul Sherwen shout the action from send-off to Champs-Élysées. Meet the buoyant Brits who make spinning sound cool.
By Will Palmer



SIX-SHOOTER
[COVER STORY]
Lance Armstrong offers Outside a nakedly honest Q&A about last year's close call, this year's challenge, and a game plan that hasn't failed him yet.
By Hampton Sides


Plus: a trio of
FIVE-TIME TOUR WINNERS
handicap this year's race; our downloadable
PDF COURSE MAP
; a user's guide to
TEAM TACTICS
; a tour
GLOSSARY
; why racers
SHAVE THEIR LEGS
and other mysteries, explained.


WEAR YELLOW

The perfect accessory for the consummate Tour fan? A yellow Nike wristband emblazoned with Lance's motto, "Live Strong." All proceeds from the sale of the $1 wristbands benefit the Lance Armstrong Foundation, an Austin-based organization that supports individuals living with cancer. For more information visit www.outsideonline.com/livestrong.