Brian Cookson Wins UCI Election
Replaces disgraced Pat McQuaid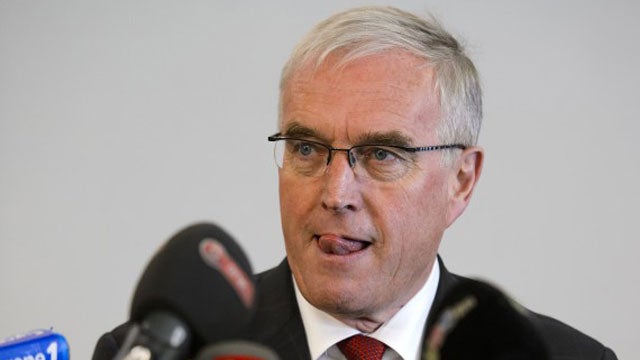 AFP/Getty Images(Photo)
Heading out the door? Read this article on the new Outside+ app available now on iOS devices for members! Download the app.
Following months of bitter campaigning, Brian Cookson beat Pat McQuaid in a 24-18 vote Friday to become the president of the UCI, cycling's world governing body. Cookson has been the president of British Cycling since 1996 and ran on a platform or reform, promising to root out doping in the sport.
Reactions to Cookson's election have been positive from most corners of the sport. USADA CEO Travis Tygart, who played a pivotal role in revealing Lance Armstrong, congratulated Cookson, calling it a "vote for a new and clean future." On Twitter, Armstrong chimed in with "Hallelujah" and Jonathan Vaughters, manager of the Garmin-Sharp professional team, wrote "I suppose 7am is too early to start drinking in celebration," CyclingNews reports.
The road to the election was contentious. McQuaid has repeatedly faced charges of corruption throughout his campaign, dating to his dealings with Armstrong. With his reputation in tatters, McQuaid's home federation withdrew its support for his presidency. Under most interpretation of the UCI Constitution, McQuaid was out of the running because a president cannot be elected without the support of his home federation. But McQuaid quickly turned to Switzerland, the home of the UCI, for his nomination. Though they originally supported his bid, the federation later withdrew its nomination.
Coming into the election, McQuaid tried to push through an amendment allowing him to be elected on the support of the Thai and Moroccan federations. The amendment was put up to a vote during the election Friday and returned a 21-21 draw. After failing to secure the amendment, McQuaid brought in Swiss lawyers who claimed the constitution was open to interpretation and that he had the right to run for president.
With the prospect of a protracted legal fight looming, Cookson agreed to allow McQuaid to run. "All right, we've had enough of this. I'm going to propose that we pass straight to the election," he said.
Lead Photo: AFP/Getty Images
Trending on Outside Online