Buy This Mountain, Become a Lord
It costs only $3 million, but there's a catch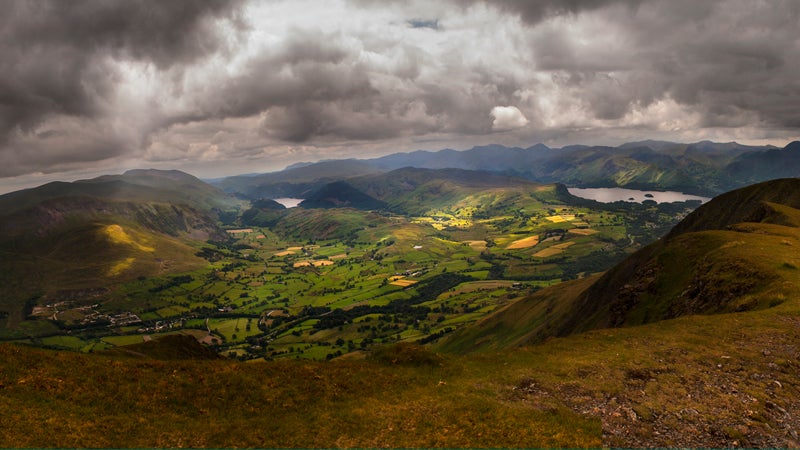 Heading out the door? Read this article on the new Outside+ app available now on iOS devices for members! Download the app.
Pedigreeless laymen are claiming land and kingdoms left and right, and if you too harbor royal dreams, a progressive British earl has a deal for you. For a paltry $3 million, you could help Hugh Clayton Lowther, Earl of Lonsdale and retired long-distance trucker, chip away at a $15 million inheritance tax on his estate by taking the popular rambling mountain called Blencathra, 2,677 acres of land, and the lofty title of Lord of the Manor of Threlkeld off his hands.
Blencathra, clocking in at 2,848 feet, is hardly the most impressive peak, but it's prime hiking terrain held near to the hearts of a legion of British outdoorsmen—some of whom are eager to put the sloping, bald mountain in the public domain. But before Friends of Blencathra could attract the required funds, it was reported this month that an anonymous high-roller won the bidding war by offering more than the asking price.
Luckily for lord hopefuls and conservationists alike, the mountain had already been declared a public asset, meaning the sale can't go through for another six months. But if you think those six months will go by without turmoil, think again—in the interim, Friends of Blencathra report getting a large dose of death threats despite the fact that they're "trying to do nothing but good," one told the Telegraph.
The real mystery is why bidding is so heated for a property carrying so many caveats. Blencathra might be "a jewel in the lakeland's crown," per the agency handling the bidding, but whoever buys the jewel won't be able to do much with it. The property is regulated by National Park zoning restrictions, and anyone can ramble through or graze their flocks there.
"I could understand if you wanted to buy an island to invite your friends to," Friends chairwoman Debbie Cosgrove told the New York Times regarding the property's potential. "But you can't put a fence up" around the mountain.
Lead Photo: Flickr