Canada Fights Geese With Drone Strikes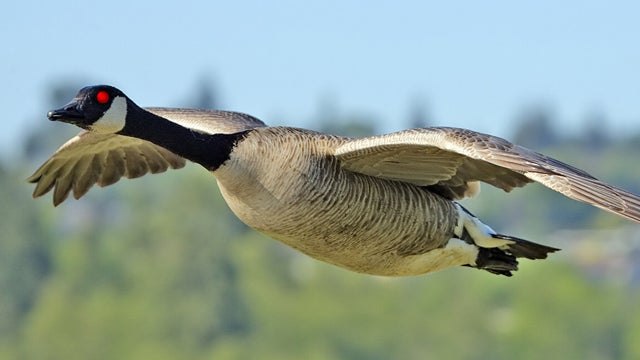 Wikimedia Commons(Photo)
Heading out the door? Read this article on the new Outside+ app available now on iOS devices for members! Download the app.
Canada, a nation seemingly hell-bent on confirming every national stereotype leveled against them, has begun ordering drone strikes against clusters of pesky geese. Evidently, geese have been invading the shores of the Ottawa River, which runs through the nation's capital. The birds have been pooping in the water and raising the E. coli levels in the river, a serious hazard for casual bathers
To combat the avian delinquents, the city of Ottawa has been deploying a hexacopter, a 26-inch-wide remote-controlled drone equipped with loudspeakers, to harass the birds each morning. According to city councilor Bob Monette, who oversees the project, the hexacopter has been "really effective." Since the start of the program in July, the number of geese on the river's beaches has dropped from hundreds to a few dozen.
The idea for the program came about when the owner and operator of the drones, Steve Wambolt, was pitching aerial photography services to Monette when the councilor began inquiring about other uses for the drones. Wambolt modified his drones, removing the cameras and attaching speakers to play the sounds of low-flying predators, and the drone war was launched.
The $30,000 program will continue through October and is expected to be renewed next year.
Lead Photo: Wikimedia Commons