A Prestigious Climbing Award Parts Ways with Its Antisemitic Namesake
The American Alpine Club has chosen a new title for its annual honor, which was previously named after mountaineering pioneers Robert L.H. and Miriam Underhill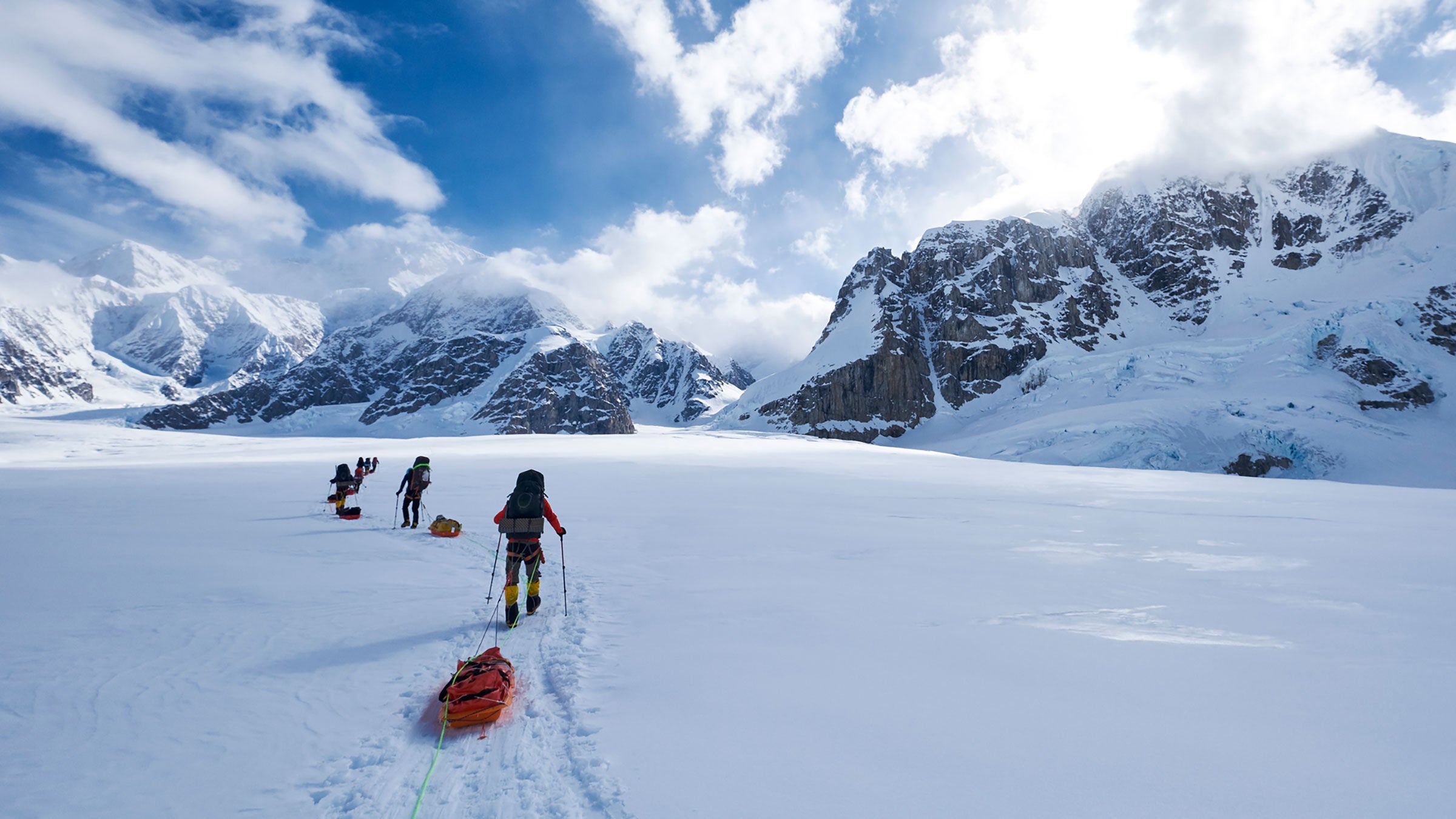 Getty Images
Heading out the door? Read this article on the new Outside+ app available now on iOS devices for members! Download the app.
After nine teleconference meetings, plus dozens of emails, texts, and phone calls, the American Alpine Club has finally agreed on a new name for its annual award for excellence in climbing.
The honor, formerly named for groundbreaking American climbers Robert and Miriam Underhill, will now be called the Pinnacle Award. The club chose to rename it after leadership learned of Robert L.H. Underhill's antisemitic views, which he expressed in written letters to colleagues in 1939 and 1946.
"We wanted a name that could be around for a long time," said former AAC director Mark Richey, who oversaw the process. "We wanted to get it as right as we could."
The renaming project began in early April, 2022, when AAC member and Outside contributor Brad Rassler emailed the club's interim CEO, Jamie Logan, asking if the club was aware that Robert L.H. Underhill's antisemitism had been documented in the books Fallen Giants and Continental Divide by climbing historian Maurice Isserman. Rassler wrote a story for Outside about his research into Underhill, who is considered the forefather of American mountaineering. According to Rassler, Logan didn't know about the Underhill letters. She said club leadership had decided to remove Underhill's name from the decoration. Robert L.H. Underhill, who died in 1983, is credited with introducing alpine climbing techniques to the U.S. in the early 20th century.
"A shared passion for climbing and a commitment to fostering an inclusive community and protecting the places where we climb unite us all," the club wrote to members after the decision. "We firmly commit to a continual process of examining and shining a light on all parts of our history, including and especially the aspects of that history that must evolve."
In May, the job of renaming the honor was given to Richey, who was the club's president from 2003-2006 and currently oversees a panel that chooses the annual recipient. He arranged an 11-person naming panel, and gave the group six months to identify three naming options to deliver to the AAC board, which would then make the final decision. Richey asked panelists to contact club members and past recipients of the award to solicit their opinions as well.
In June, 2022, the panel came up with a long list of names, and winnowed down the list by making a crucial decision.
"Fairly early on we decided we wouldn't name it after a climber, living or dead," Richey said. "You never know what kind of skeletons are going to come up—I'm sure few people thought that Underhill's name would someday be associated with something problematic."
The initial long list of names included iconic American peaks, such as 20,310-foot Denali, and famed Yosemite landmark El Capitan. The group considered Indigenous place names, as well as symbolic titles. There were even a few names that inspired laughs.
"I think at one point I wanted to call it the BAMF award, but nobody thought that would go over well," Richey said.
After multiple meetings, they narrowed down the list to three: Apex, Pinnacle, and Mastery of Climbing. Richey says all three names felt "safe," and representative of what the club chooses to honor in a climber.
"The [award] isn't necessarily for climbing the highest mountain," Richey said. "In general, it's given to those who have performed at a high level on a world stage in some form of multidisciplinary climbing. Think climbers who are good at everything."
From those three, the club's board chose Pinnacle as the new title.
Richey said the process showed the benefits of soliciting perspectives from a wide swath of climbers and club members. He said he hopes to bring club voices into the process for choosing future winners of the Pinnacle award by soliciting nominations or suggestions online.
"I think we can make the process better," he said.
Lead Photo: Getty Images
Trending on Outside Online