Did Red Tape Kill a Man on Annapurna?
When Wui Kin Chin collapsed high on the deadliest mountain in the world, he urgently needed a rescue. Instead, he sat alone at 24,000 feet for more than 40 hours.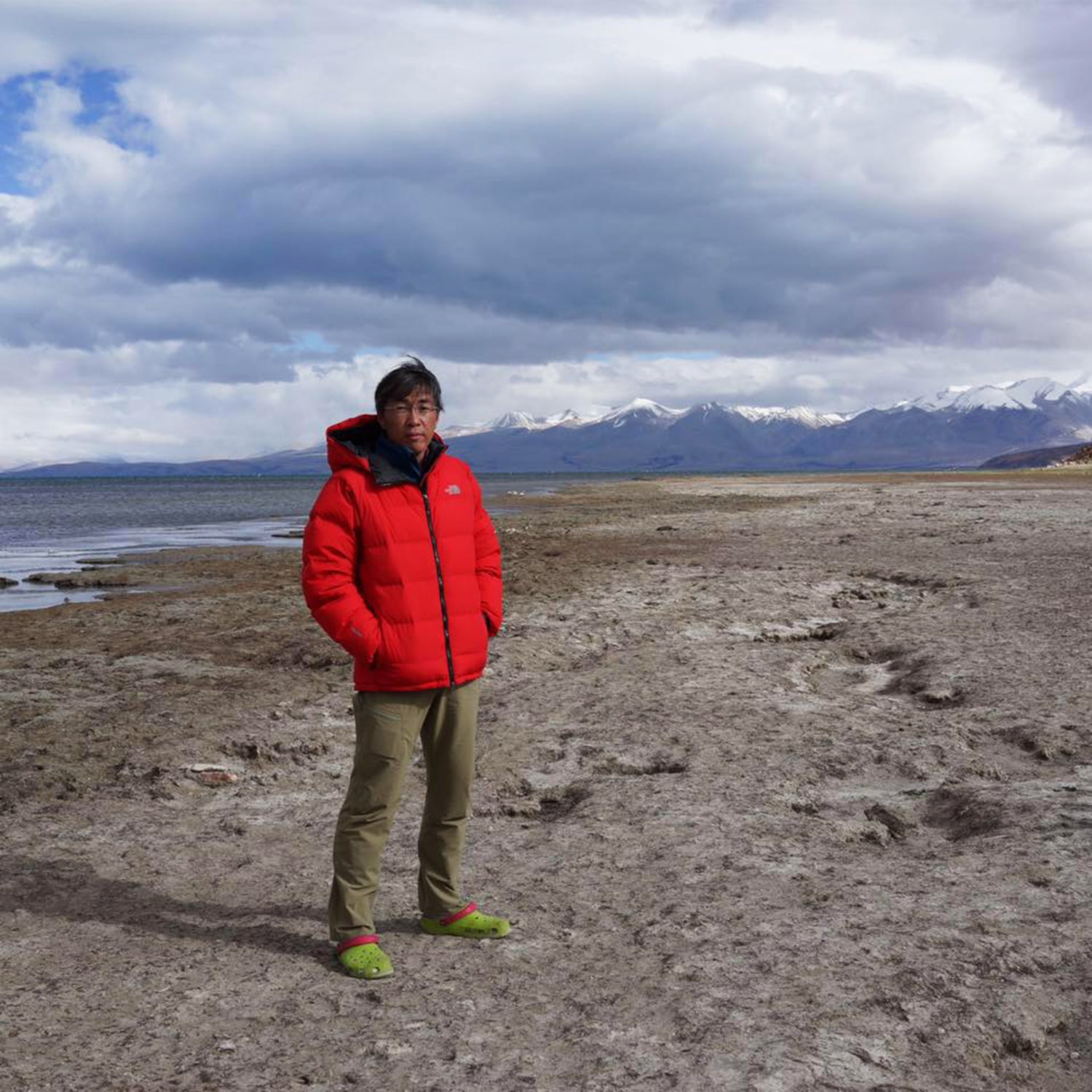 Wui Kin Chin/Facebook(Photo)
Heading out the door? Read this article on the new Outside+ app available now on iOS devices for members! Download the app.
On April 23, 2019, Wui Kin Chin and Nima Tshering Sherpa stood on top of Nepal's Annapurna, the deadliest 8,000-meter peak in the world.
It was 4:40 in the afternoon, late in the day for a summit, and the sun was getting low on the horizon. Still, 30 other climbers accompanied the men on top of the 26,545-foot peak, 17 of whom were Sherpas hired by Seven Summits Treks, a Nepal-based guiding outfit.
The 32 climbers were not part of a unified team under a single leader, which is the usual approach on bigger budget commercial expeditions to popular mountains like Everest. Instead, the climbers had joined a single permit to share the overhead costs and expenses like base-camp cooks and fixed ropes. It's a common tactic on the less frequently visited 8,000-meter peaks.
On this trip, Seven Summits treks had done the organizing, paired most of the climbers with a Sherpa, and then—largely—left them to their own devices. Chin had specifically requested that the outfitter hire the 31-year-old Nima to guide him up the mountain based on recommendations he'd gotten from other climbers.
A bespectacled anesthesiologist from Malaysia, Chin was a careful and meticulous man. Before taking on Annapurna, the 49-year-old had climbed all of the seven summits and 26,759-foot Manaslu, and run 41 marathons. But Chin climbed slowly to the top, and on the way down he began to lag further and further behind the rest of the climbers who'd made the summit. After descending about 2,000 feet, he ran out of supplemental oxygen. He looked lethargic, his steps becoming uneven. Finally he sat down in the snow and told his guide that he couldn't go on. Nima's English isn't great, and the two men had difficulty communicating. But it was clear that Chin was in serious trouble. Nima gave his client the rest of his own oxygen, and took off to get help at the next camp, about 1,300 feet below.
Chin settled in for what he hoped would be a short wait.
---
Though Chin had paid Seven Summits Treks to guide him up the mountain, he had also purchased a membership with Global Rescue, a New Hampshire-based company that provides emergency medical evacuations, to get him out of any life threatening situation he might encounter. (Full disclosure: I'm a Global Rescue member.)
Both companies tell different stories about what happened after Nima staggered into Camp 4, at 23,300 feet, a little after midnight. He had fallen and hurt his back on the descent to the camp and had taken much longer to get to there than he'd hoped. He relayed information about Chin's condition down to his boss, Dawa Sherpa, at Base Camp.
Critical information about Chin's location and who was going to go get him appears to have been either miscommunicated or ignored
Dawa is one of three brothers who founded Seven Summits Treks and currently serves as the outfit's director. Dawa says he called Global Rescue, gave them Chin's GPS coordinates, and asked for helicopter assistance.
But Dan Richards, the CEO of Global Rescue, says that his response team was not told precisely where Chin was and that, as far as they knew, his exact location was unknown. (Strangely, Mingma Sherpa, Dawa's brother and chairman of Seven Summit Treks, told the The Himalayan Times, that "we will conduct an aerial search to locate the missing climber.")
Lacking a location, Global Rescue considered the operation a search, not a rescue. It's an important distinction. Global Rescue calls themselves a "membership" company and facilitates extractions of their members due to health issues, natural disaster, national conflicts, and plane crashes, among other events. One thing the company does not do is participate in search attempts, presumably because they can be open-ended and cost large sums of money. A clause in every member's contract states (emphasis mine):
"Field Rescue" – The transport of a Traveling Member by ground, air, or sea to a hospital, clinic or other medical provider capable of providing care to a Traveling Member whose condition requires Hospitalization or is likely to cause serious permanent injury or death, but they are unable to get to a hospital. Field Rescue does not include any activities related to search and the Traveling Member's location must be known.
If Chin was missing, it would be up to someone else—Seven Summits Treks or, say, the government—to find him before Global Rescue could begin a rescue.
Nevertheless, Global Rescue immediately initiated the same procedure they had fine-tuned over hundreds of Himalayan emergencies and reached out to all of their contracted helicopter companies in the country. Seven Summits Treks had asked Global Rescue to drop six oxygen cylinders at Camp 4 so they could use it to reach Chin, give him oxygen, and bring him down. But if Chin was somewhere around 24,600 feet, he was much too high for the operational flight limits of most helicopters, which top out at 23,000 feet.
Critical information about Chin's location and who was going to go get him appears to have been either miscommunicated or ignored. Dawa says that over 30 phone calls were exchanged between the two companies but that "It took almost 24 hours [for Global Rescue] to confirm that they are not helping us." He went on to suggest that his company would have taken charge of the rescue using their resources if Global Rescue had immediately said they couldn't help. Global Rescue, meanwhile, says that they immediately told Seven Summits Treks that they could not help until Chin's exact location was known.
High on the mountain, Chin's condition was getting worse.
---
Seven Summits Treks contacted Chin's wife, Thanaporn Lorchirachoonkul, to let her know what was happening. Richards says that Global Rescue also called Lorchirachoonkul, who was in Singapore, to discuss a ground search operation.
Meanwhile, Seven Summits Treks and Lorchirachoonkul reached out to Simrik Air, a Nepalese helicopter company. After Lorchirachoonkul guaranteed to cover the $40,000 cost of a search and rescue, Simrik Air sent a helicopter to Annapurna to look for Chin, with the understanding that the search would be conducted at an altitude that would prevent landing, should Chin be found.
On April 25th, more than 40 hours after Nima left Chin alone on the mountain, Simrik Air's pilot flew to where the climber was last seen and spotted him. Incredibly, he was waving at the helicopter.
"But it was too difficult to rescue him from over 7,000 meters," the pilot told the Spanish wire service Agencia EFE. "We then flew four Sherpas to an altitude of 6,500 that day."
The four Sherpas climbed to Camp 4 at 23,300 feet in 90 minutes, then on to Chin. It had snowed more than 30 inches and he was in bad shape. The Sherpas put him in a sled and pulled him down to Camp 3 where he was flown to Base Camp and then on Mediciti hospital in Kathmandu.
Chin was in critical condition. Two nights exposed to temperatures that dipped to -32 Fahrenheit had left his feet and hands frostbitten and he had severe respiratory problems.
On April 27, Global Rescue arranged an air-ambulance to fly him to Singapore. He died five days later in the National University Hospital.
---
There is a serious conflict in Nepal between evacuation companies like Global Rescue and many guides, hospitals, and helicopter companies. Tensions have been running high since June 2018, when Agence France-Presse broke the news of a massive insurance fraud scam across the country. The AFP report claimed that some trekking outfits and helicopter companies were "making multiple claims for a single chopper ride or pushing trekkers to accept airlifts for minor illnesses"
In the aftermath, an investigative committee looked into, according to the Kathmandu Post, "10 helicopter companies, six hospitals and 36 travel, trekking, and rescue agencies following complaints filed by tourism entrepreneurs." The committee then submitted a report to Nepalese Tourism Minister Rabindra Adhikari that urged the government to further investigate 15 of those companies (the names of the companies were not disclosed). In one of the most striking anecdotes in the report, trekking companies were said to be purposefully tainting food with baking soda—a laxative—so that trekkers would get sick and need evacuation.  
Global Rescue works with any company in Nepal that one of their members has hired. But Richards told me they preferred not to work with Seven Summits Treks, due to what they see as a lack of transparency with helicopter maintenance and pilot training, and the overall difficulty of working with them on previous rescues.
"We will be issuing an advisory to our climbing members regarding SST," says Celia Chase, Global Rescue's vice president of marketing. "This will be the first time we've ever done this regarding any operator in our 15-year history."
Seven Summits Treks is similarly incensed. "I do not want to say GR is not good," Dawa Sherpa says, "but this kind of policy, confusion, and terms can put others life in danger! We cannot understand the purpose of the insurance Dr. Chin bought."
The two companies have, however, since worked together on yet another rescue operation, this time on 28,169-foot Kangchenjunga.
Lead Photo: Wui Kin Chin/Facebook
Trending on Outside Online