Broken Records: Three People Trying for Their Own Everest First
The Harlem Shake, a sheik, and a badass grandfather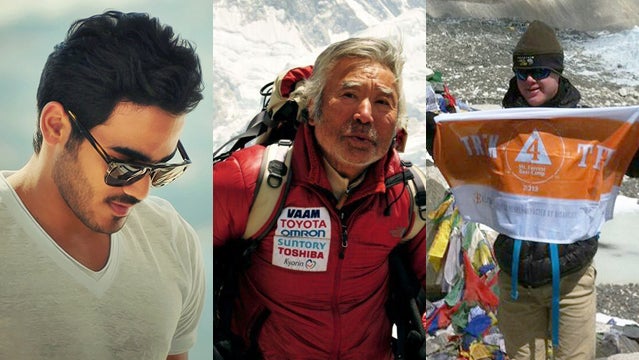 Heading out the door? Read this article on the new Outside+ app available now on iOS devices for members! Download the app.
Mount Everest has always been a place for breaking records (highest-ever mobile phone call, Rod Baber, 2007; first descent by paraglider, Jean-Marc Boivin,1988). This climbing season is no different. There are groups attempting new routes and climbers looking to put up multiple ascents. And then there are some teams trying to break obscure records, including some they've set themselves, and some that have never even been contested.
The Old Fogey
The Sheik Celebrity
The Base Camp Bagger
Yuichiro Miura: The Old Fogey
A look at some of the unique records being broken on the world's highest peak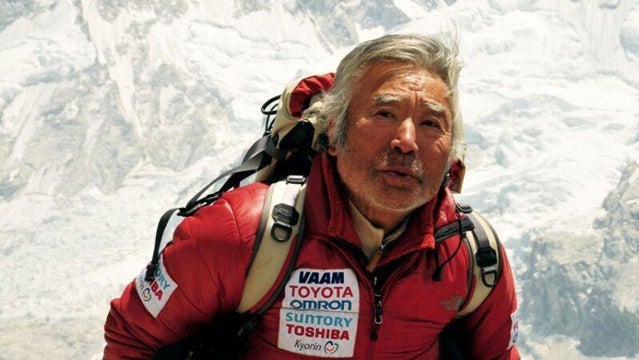 In his third bid for the summit, 80-year-old Yuichiro Miura of Japan is attempting to reclaim the title of oldest Everest climber. He's held the oldest man on top of the world title before, in 2003, but he lost it five years later. The current record holder, Min Bahadur Sherchan, who is Nepalese, climbed it in May of 2008 when he was 76. Miura, who also climbed that season, summited the following day, but he was only 75. Five years later he's back to regain the old dude crown. He's climbing the southeast ridge with a nine-person team including his 43-year-old son, Gota, and a doctor specializing in heart disorders, who is there to monitor Miura who had two heart surgeries last fall.
Mirua has been breaking obscure records on Everest for the past 40 years. In 1970, he became the first person to ski Everest. He skied from the South Col, wearing a fighter pilot helmet and a parachute. The Nepalese government wouldn't let him ski from the summit. He caught an edge, and tumbled uncontrollably down most of the face after his parachute failed to deploy. A documentary about his descent, The Man Who Skied Down Everest, came out in 1975; he calls himself the man who fell down Everest.
Mirua told Reuters that he has other climbs on his tick list, and that Everest won't be his last peak. "Maybe, when I become 85 years old, and if I stay alive, I want to climb and ski down Cho Oyu," he said. "It is my next dream."
Arabs at Altitude: The Sheik Celebrity
A look at some of the unique records being broken on the world's highest peak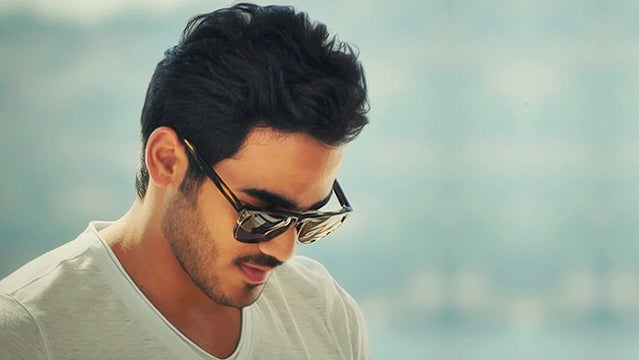 Sheikh Mohammed Al Thani, a 31-year-old self-proclaimed "philanthropist sportsman entrepreneur" from Qatar is in the midst of a bid to climb the Seven summits. If he makes it to the top, Everest would be his sixth, and he'd be the first Qatari to successfully summit.  He put together a private team that includes Raed Zidan, who is attempting the first summit by a Palestinian, and Raha Moharrak, the first Saudi Arabian woman attempting the climb. To document the trip they've brought a film crew from Qatar TV. They're producing a show along the way.
He and his team, the self-dubbed "Arabs at Altitude," are climbing with Seattle-based Alpine Ascents and raising money for Reach Out to Asia, a Qatar-based NGO that provides educational infrastructure to countries like Afghanistan and Bangladesh.
As of April 25th, the Arabs at Altitude had raised $1,429 of their goal of $1 million. 
Because of the access to Wi-Fi at Base Camp and along the trek—and possibly because it creates buzz for the TV show—they've been putting out video edits as they climb, and tweeting a ton. They made it to Camp 1 on April 23rd. On the 17th, they stopped along the way to throw down their rendition of the highest Ever Harlem Shake, which they called the Harlem Sheik.
You can follow them on Twitter at @EverestArabs.
Eli Reimer: Base Camp Bagger
A look at some of the unique records being broken on the world's highest peak
On March 14, 15-year-old Eli Reimer became the first American teenager with Down Syndrome to reach Everest Base Camp. "We took time to really spell it out for him in a way that he could understand," his father, Justin, who climbed with him, said. "We trained and we got everything on Netflix that was related to Himalayas."
They decided to attempt the trek after a friend of Justin mentioned that it could be a good wait to raise money for their non-profit. Justin says that Eli is athletic, and that they hike a lot, but that they'd never thought about doing a big climb. Their nine-person team raised 85,000 for the Elisha Foundation, which the Reimers started in 2005 to provide resources for families with special needs children; they're particularly active in Eastern Block countries like Ukraine.
Justin said that, mentally, they broke it down in to small pieces for Eli, calling each day a summit, and often having different members of the team working to distract him from the intensity of the climb. Physically, Justin says, Eli's experience wasn't that different from the rest of their team. At one point most of their group got a stomach bug, which Eli avoided.
After 10 days of climbing, and trying not to hold the team to any expectations, Justin said making it to Base Camp was surreal. "It had been 16 months of planning, so then to have my son in all of his disabled glory standing there was humbling," he said.