Being Nikki Smith
Two years ago, the climbing photographer known as Nathan Smith saw no way out, after struggling for years with gender-identity issues in the male-dominated outdoor industry. Then—slowly, bravely—Nikki introduced herself to the world.
Heading out the door? Read this article on the new Outside+ app available now on iOS devices for members! Download the app.
[Editors' Note: If you are having suicidal thoughts, please contact the National Suicide Prevention Lifeline: 1-800-273-8255 (TALK).]
Nathan Smith has it all planned out. On June 15, 2017, the 41-year-old climber will pull out of the driveway in Salt Lake City and head 25 minutes to a trailhead in Little Cottonwood Canyon. From there it'll be an easy approach to the South Ridge of Mount Superior, a 2,800-foot scramble with Class 4 and some Class 5 climbing. Most locals do the route in a few hours before or after work, so there's little chance of running into anyone midday on a Thursday. Wearing a T-shirt, shorts, and an ultrarunning hipbelt, Smith will climb until reaching the knife-blade ridge, with its treacherous loose rock and exposed no-fall zones on either side. The South Ridge is considered an easy climb, but a memorial plaque in this spot serves as a reminder that even competent climbers can slip. If someone were to fall here, no one would suspect a thing. And it has to look like an accident—just another tragic but faultless climbing death.
It might take a day, Smith figures, before anyone finds the body. While the area is popular, it's a confusing maze of fractured rock in every direction. Maybe search and rescue will notice the late-model Subaru abandoned in the parking area. Or maybe Smith's wife, Cheri, who is away for a month on a well-earned girls' trip to Europe, will call the police after not hearing from her spouse for a few days. None of the "after" details matter.
Depression has taken hold before, but lately the fear and sadness fill every waking second. It's like a game Smith used to play as a child, lying down in a blanket and rolling up like a burrito. Except now the blanket gets tighter and thicker every day, to the point where it's impossible to breathe or think. Maybe, Smith thinks, it would be better for everyone if Nathan just disappeared.
But that's tomorrow. Today, Smith sits at home working, with two large monitors on the desk and stacks of papers all around. Hundreds of climbing guidebooks, a few of which bear a Nathan Smith byline, along with antique climbing gear, pitons, ice axes, and old carabiners, line the bookshelves. On the wall is a large custom poster, a triptych of photos showing a younger Smith climbing Boris Badenov (5.12a), a sport route Smith established in 2012 in the East Canyon 20 minutes above Salt Lake; Smith on another first ascent, this one a backcountry ice route; and a shot of Cheri leading an ice climb.
It's all tangible evidence of a life filled with accomplishment: a great career, a wonderful marriage, countless achievements. For nearly two decades, Nathan Smith has been a familiar name in climbing photography, establishing more than 150 roped first ascents on rock and ice throughout Utah, Idaho, and Wyoming, and traveling from Mongolia to Madagascar. Smith has shot magazine covers, been published regularly in Climbing, Rock and Ice, and Alpinist, and written five guidebooks. About a month before, Smith quit working as marketing manager at the gear distributor Liberty Mountain to concentrate full time on the freelance venture Pull Media, which offers everything from photography and illustration to packaging and product design.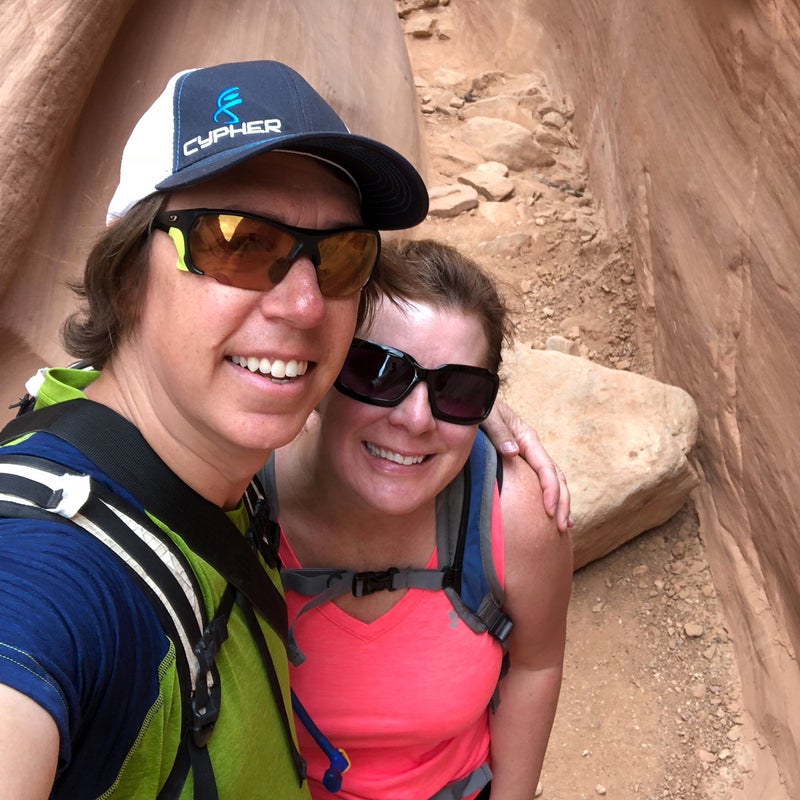 But it seems, increasingly, like it's all been a lie. The person known for those photos and bylines and first ascents is not the same person on the inside. That person isn't called Nathan at all. Her name is Nikki.
Scrolling through Facebook, she thinks back to a trip she took to Denver two weeks earlier. She was there for an American Alpine Club meeting, but in her free time she got a makeover at Sephora, the cosmetics store. It was scary but exhilarating. The employees opened early, showed her how to apply every­thing, and explained why each product was chosen. Instead of a ragtag collection of colors that didn't match her skin tone—the typical result when she'd tried makeup before—she saw, for the first time, a beautifully put-together face. But the euphoria was short-lived. She had to wipe off the makeup and walk outside, back to life as Nathan. Happiness turned to self-hatred.
Back in Salt Lake, the makeover is present in her mind when she comes across a friend's Facebook post that stops her. It's a quote from author Brené Brown.
Time is growing short. There are unexplored adventures ahead of you. You can't live the rest of your life worried about what other people think. You were born worthy of love and belonging. Courage and daring are coursing through your veins. You were made to live and love with your whole heart. It's time to show up and be seen.
The words on the screen might as well have been written specifically for Nikki. She has tickets for a concert in Las Vegas in two days—Pink Floyd alum Roger Waters—that she and Cheri purchased before the Europe trip was finalized. With Cheri out of town, Nikki had no one to join her, and as her depression worsened, the excursion fell away. Now she reconsiders. Maybe it's a sign. Maybe she could go on her own, dress as herself in public for the first time. She could show up and be seen as Nikki.
The next day, she will make the six-hour drive, get dressed up, and go out dancing at a queer club. For a few blissful hours, she'll live her life as Nikki. She'll dance all night. When she gets back from Las Vegas, she'll go to therapy, take steps to understand what all this means. She still feels suicidal, but Cheri will be gone for two more weeks. In the meantime, maybe Nikki can find enough clarity to figure out what to tell her wife—and decide where to go from here.
---
Nikki was born in Portland, Oregon, on January 25, 1976, and christened Nathan Karl Smith. That year the family moved to Utah, where her father, Karl, worked for the Bureau of Land Management. From a young age, Nikki (like many transgender people, she goes by her chosen name even when discussing her early life) explored the nearby desert and wilderness with her father. Her mother, Margery, taught her to draw, paint, sew, and quilt. The Smiths were Mormon and prayed together every night; then Nikki was expected to have individual prayer time before bed.
"Starting when I was about five, I would kneel every single night and pray that God would make me a girl," she recalls. She wished for the same thing at birthdays and Christmases, too. When she was eight, her dad was diagnosed with leukemia. With a modest income and a lot of medical expenses, the family collected aluminum cans to supplement the aid they received from the Mormon church, and the Smith kids mostly wore secondhand clothes. Perhaps because of this, Nikki was bullied and beat up, so she started pulling away from her peers, which made her feel like even more of an outcast.
"Parents wouldn't let some of their kids play with me," she says. "I was trying to be everything a boy was supposed to be. I don't know, maybe they picked up on things that I didn't even realize I was putting out. Or maybe it was just because we were poor and my father was dying, so people didn't know how to be friends with my family."
The Smith kids found solace in each other, riding dirt bikes and running around the fields outside their house. Nikki "was always there for me, my best friend," says her sister Heidi Pearce, who is six years her junior. After their father's diagnosis, Heidi says, the family made it a goal to spend as much time together as possible, camping and mineral collecting in red-rock country. By this time, Karl Smith required multiple blood transfusions, and they didn't know how much time he had left.
Around the age of ten, Nikki stopped praying to be a girl. Her body just wasn't built that way, and everything she knew said she was supposed to be a boy. Talk shows like Jerry Springer featured cross-dressers and drag queens in demeaning ways, like it was all one big joke. Nikki knew she wasn't like the people on TV, but she also knew that she was different from everyone else. Something was wrong with her, messed up. She hated herself for it.
After nearly six years battling cancer, Karl Smith died. It was hard on the close-knit family and financially challenging for Margery, with four kids to support. At 14, Nikki stepped into a caretaker role, doing yard work and helping with her younger siblings as much as she could.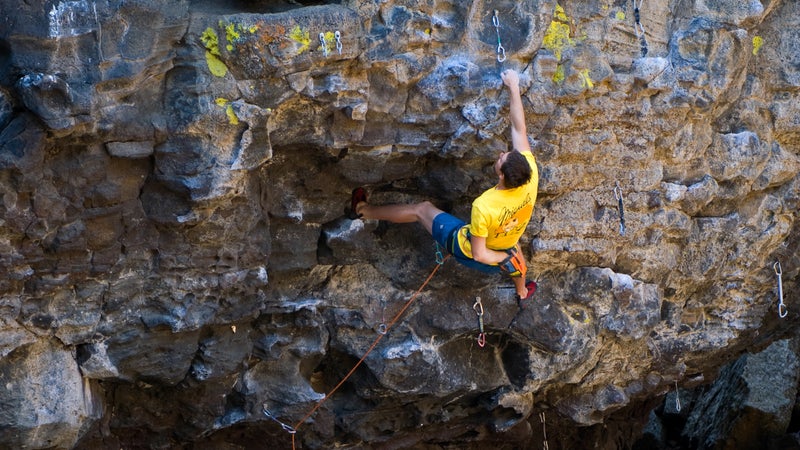 "I think our family kind of went down after Dad died," Heidi says. "My mom is a softie, and everything made her cry. We all got along for her sake." Heidi, who was eight, would hang out in Nikki's room, listening to Pink Floyd and talking with her eldest sibling.
Three years later, Margery married Richard Obrey, who Heidi describes as "the love of my mom's life." While Nikki's step­father, who worked as a delivery driver at the time, had a good relationship with her little sisters, he didn't get along as well with Nikki and her brother.
Nikki escaped this friction through climbing. She'd started seeing a family counselor after her father died and soon began helping the therapist lead younger kids on desert trips. The first time she went climbing was at a crag called 9th Street, near Ogden, on a 30-foot corner graded an easy 5.7. She wore basketball shoes and an oversize harness, but once she got on the rock, she was hooked.
"Everything went quiet," she says. "I wasn't thinking about school. I wasn't thinking about my stepfather. I wasn't thinking about my father being gone. I wasn't thinking about all my identity issues. I was just totally focused in a way that I never had been before."
Nikki gathered up some old gear and drafted her siblings to belay her. She would go bouldering alone or convince a schoolmate to come along. A climbing gym opened nearby, and having found another outlet in art, she traded some pencil drawings she'd made from climbing photos for a membership.
In 1994, at 18, Nikki participated in a climbing competition at Snowbird ski resort. Here, in person, were the stars she'd seen in magazines and Masters of Stone videos: Tony Yaniro, Bobbi Bensman, Steve Schneider, Timy Fairfield, Jeff Lowe. There were hundreds of spectators, many outfitted in Five Ten approach shoes and shirts with climbing logos. On the arti­ficial walls, a photographer and videographer dangled above the climbers on fixed lines. Nikki was accustomed to suburban Utah, to a small life where you don't experience much beyond school and church. The Snowbird event showed her that the climbing world was much bigger than she'd imagined, and that within it, much more was possible: travel, purpose, a career, a sense of belonging. Still, it all seemed out of reach.
Nikki graduated from high school that year and got a job at a factory in Ogden. But she kept looking for a way out, something that would cure this thing—whatever it was—that made her a girl. "I wanted to be a man," she says. "That's what I was supposed to be."
At 18, Nikki decided to join the Army.
---
Cheri returns to the States from her trip to Europe on June 30, her 42nd birthday, and Nikki suggests that they celebrate the next day with a night on the town. Cheri knows that her partner has been depressed—she almost canceled her vacation because of it. At one point while Cheri was away, Nikki called her to talk about starting therapy, but Cheri attributed this to the general funk Nikki had fallen into after leaving Liberty Mountain to freelance. She doesn't realize the full extent of Nikki's depression, or that Nikki has been contemplating suicide.
After dinner, the couple have cocktails at the Red Door, one of their go-to bars in downtown Salt Lake City. Sitting in a corner of the patio, Nikki seems nervous at first but relaxes after a few drinks. She pulls out her phone and shows Cheri some ­pictures of a woman with long, dark hair and makeup, smiling and dancing at a club in Las Vegas.
"Who is that?" Cheri asks.
"That's me," Nikki says.
By this point, the couple have been married for 21 years. They met in the fall of 1995, when 19-year-old Nikki was stationed at Fort Hood, in central Texas, and 20-year-old Cheri Stumm, a fellow Mormon from Spokane, Washington, was spending the summer visiting her sister.
Nikki brought Cheri a single rose every Saturday when they were dating. "We just had a blast together," Nikki says. "I couldn't be myself with myself, let alone anyone else. But I could be more of myself with her than anyone else I'd ever been around." They were married the next spring.
Before meeting Cheri, Nikki had found military life and its discipline a welcome distraction. There was physical training, tactical training, and military history. But she also worked hard to seem masculine. When she ran, she kept her lower arms rigidly fixed—she didn't want to seem limp-wristed. She changed the way she spoke, adopting some of the other enlistees' words and cadence.
At the same time, she was always eager to tap into the feminine—she wore knee-high pantyhose under her combat boots, for instance, to prevent blisters. (In later years, she'd shave her legs like some male runners, and when her male climbing buddies wore toenail polish for fun, she did too.) "At that point, I felt like I was a guy," she says, "like I was able to do it. I convinced myself that I was fine. That didn't last long."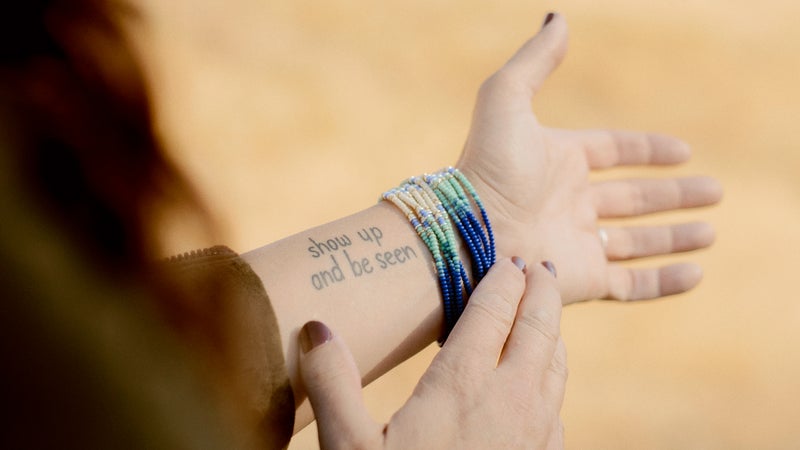 In 1997, the couple moved to Salt Lake City, and Cheri began working full-time at the large company where she's still employed as a contract analyst. Nikki attended the University of Utah on an ROTC scholarship. College was a revelation, exposing her to things she hadn't seen growing up or in military life, like the existence of the queer community. But with the internet still in its infancy, finding information on being transgender was difficult. Nikki read about club scenes in certain big cities where older trans women would act as mother figures to newer arrivals. She wasn't aware of anything like that in Utah.
With climbing areas like Little Cottonwood Canyon, Maple Canyon, Joe's Valley, and American Fork within a few hours' drive, Nikki began climbing obsessively. Every vacation the couple took was about climbing.
In 2001, Nikki was hired as a gear buyer for Liberty Mountain, ultimately becoming the company's marketing manager. It was a dream job, entailing travel to Europe, photographing climbers on big trips, and managing professional athletes. With two incomes, the couple bought a house. They started trying to have kids.
Everything was going well, but whenever Nikki put on a slideshow at a local gym or gear shop, she felt like a fraud. "I would just be a mess inside," she says. "It was still kind of this, 'Well, if you knew who I really was, you wouldn't be here. If you knew who I really was, you'd punch me in the face right now. If you knew who I really was, you'd be disgusted by me.' "
---
One night in 2003, Nikki and Cheri went out to dinner, and Nikki confessed that she was transgender. She remembers trying to comfort Cheri by telling her that she would never transition—never live as a woman publicly or have hormone therapy or surgery. She was stronger than other transgender people, Nikki recalls saying. That's not me. I was in the Army, I'm a climber, I'm a guy.
Cheri doesn't remember that night.
She does remember, a few years later, when her spouse offered to cook dinner for her and asked her to leave the house for a few hours. When Cheri returned home, she went into the kitchen and saw Nikki in a dress and makeup.
"In the back of my mind, I thought, If this is all you need, to dress up like this once or twice a year," Cheri says. "I didn't associate it with being transgender. I didn't know what it meant." Several times, Cheri would come home from a work trip and notice that the blinds were closed. They never closed all the blinds. "I would wonder if she dressed up, and I would be happy that she got it out of her system," she says. It made Cheri uneasy, but she didn't want to face the larger implications. Her strategy was: don't talk about it and it never happened.
Now, as the couple sit at the Red Door in the summer of 2017, Nikki tells Cheri that, after a few weeks of intensive therapy, she needs to explore living as a woman. Neither of them knows what that might mean for their relationship.
Nikki pulls out her phone and shows Cheri some pictures of a woman with long, dark hair and makeup, smiling and dancing at a club in Las Vegas. "Who is that?" Cheri asks. "That's me," Nikki says.
During therapy while Cheri was away, Nikki hoped to find the answer to a single question: Can I be happy living as Nathan? After a few sessions, the therapist, who had worked with several other trans people, asked, "If you had magic abilities to change things and you could snap your fingers, would you be a girl?" Without hesitation, Nikki answered yes. Saying it out loud for the first time made her realize that she couldn't go on living as a man.
But deciding that she had to transition and actually doing so were worlds apart. From Nikki's extensive research, it seemed like you had to be shorter, more petite, and "passable as a woman" to survive. If you weren't, your life would be filled with harassment and discrimination. Nikki is six feet four inches, with broad shoulders and a muscular climber's build.
What's more, she had learned, most couples in which one partner transitions during the relationship don't stay together. For two decades, Cheri had seen and loved her as a man. Now what?
Nikki also feared—and still fears—the reactions that transitioning might invite, for herself and for Cheri. Despite strides made in LGBTQ+ equality in the past few years, the status of trans people remains dire. Being transgender is complicated, something many people don't understand. There's the sexual and physical violence committed against transgender people. The constant hate speech and negative online messaging. The pressure of politicians seeking to legislate not just which bathrooms trans people can use, but also their housing, employment, and marriage rights.
"It's easy to garner votes when you attack trans people," says Dani Hawkes, a lawyer specializing in trans issues and chair of the Utah chapter of the ACLU. "You can get votes by hurting women, too. You get a double whammy with a male-to-female trans person." Hawkes has known the Smiths for 20 years; she says that suicidal thoughts or attempts have been part of nearly every one of her trans clients' stories. "It's time to put trans people first," she says. "They should be the focus of what we do, because they're so vulnerable."
---
In September 2017, I received an e-mail from "Nikki Kovach" regarding an article I'd just published in Climbing magazine. It was about Jamie Logan, a transgender woman climber. Formerly known as Jim, Logan is a pioneer of North American climbing who transitioned at age 65.
"I just want to thank you for your story on Jamie Logan," the e-mail began. "It could not have come at a better time for me personally. I've been fighting the fact that I'm transgender my entire life, and this year it's finally come to a head."
Nikki wrote that she'd been working in the climbing industry a long time and this was the first article she'd seen about a transgender climber. The day she read it, she said, she made an appointment with an endocrinologist for hormone-replacement therapy.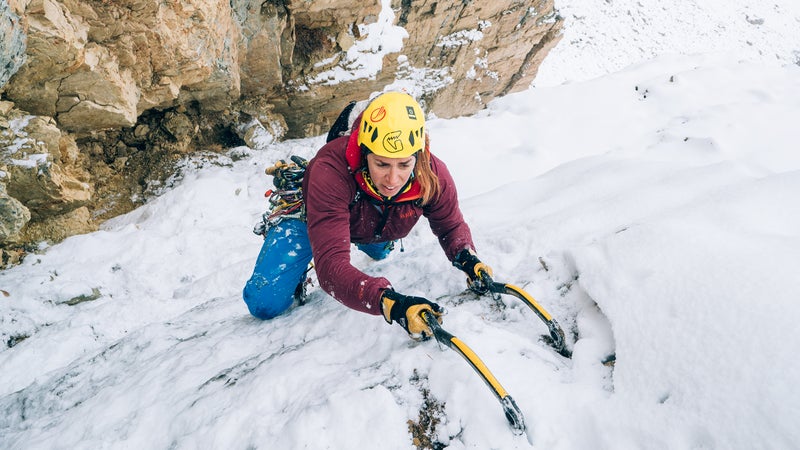 Nikki also sent an anonymous message to Deanne Buck, the former executive director of Camber Outdoors, an organization dedicated to increasing the level of inclusivity in the industry. (Buck resigned this February after a backlash to Camber's erroneous description of its CEO Outdoor Equity Pledge as the first of its kind.)
"I worried that nobody would want to buy guidebooks from a trans person," Nikki eventually confided in Buck, "that companies wouldn't want to hire a trans person. Even if the company was liberal enough to be OK with me, I worried that they would still be too afraid of their customers' reactions."
Buck countered those fears. "There are always going to be detractors," she remembers telling Nikki at one point. "But I know the companies who are doing the work, the ones that are open, easier to work with, and might actually see this as an asset."
Indeed, many brands in the outdoor industry are recognizing the quickly evolving demographic in America—and what that means for their workforce. "What we've seen," Buck says, "is that they are really leaning into the understanding that equity and inclusion are going to drive better business results."
In the past several years, the outdoor world has seen an increase in dialogue, events, and organizations connected with the LGBTQ+ community, including Massachusetts-based Venture Out Project, which leads backpacking trips in New England, Colorado, and the Pacific Northwest for the queer, nonbinary, and trans communities, and Colorado-based Queer Nature, which offers nature education with a transformational component. In 2017, the first-annual LGBTQ Outdoor Summit was held in Seattle, organized by Washington, D.C.–based Pride Outside and Seattle-based Out There Adventures. With sponsors like REI and the North Face, the summit aims to increase queer representation in the industry and to create more accessibility for them to "get OUTside," according to its mission statement.
The founder and executive director of the Venture Out Project, Perry Cohen, is a 43-year-old transgender man who grew up an outdoorsy kid in New Hampshire. In the forests and mountains of the Northeast, he remembers, there were no bathrooms, no mirrors, and no one to comment on his tomboy clothing. At 38, he transitioned. Shortly afterward, while standing on the summit of New Hampshire's Mount Monadnock, Cohen realized that his body, from which he had always felt disconnected, was what got him there. He decided to quit his job and help other trans and queer people have the same experience. A former intern at Outward Bound, he founded Venture Out Project in 2014. In 2018, VOP had more than 900 participants, of which, Cohen estimates, at least two-thirds identify as trans or nonbinary.
"I delayed this decision for way too long out of fear," Nikki said. "But I am no longer going to be forced to be someone I am not. If I can help make real change in the outdoor industry and beyond, I plan on doing so."
"By not seeing anyone like us, not having support, not having any visible role models, we got this micromessage that you can be outside, but don't be visibly queer," Cohen says. "You can be here, but don't come out in groups and don't make your identity a prominent part. By raising awareness, we're saying you can be here as your authentic self and you don't have to tamp down the clothes you're wearing, the way you talk, who you're out with, or what piercings are showing. To me that's the difference. We were always here, and now we can be here more authentically, more visibly."
Social-media accounts like @unlikelyhikers and @pattiegonia, with 55,600 and 121,000 followers, respectively, are starting to reflect a more inclusive outdoors. Wyn Wiley is the 26-year-old photographer behind Pattie Gonia. Wiley is a gay man in daily life, but once he puts on six-inch heels, his drag-queen persona, Pattie, takes over. In October 2018, Wiley went backpacking on the Continental Divide Trail with friends and took some photos and videos as Pattie. When he got home, he posted a short clip just for fun. When he woke up the next morning, the video had been watched 123 million times.
"I had REI reaching out to me the second week that Pattie was even a thing," Wiley says. "That kind of response really let me know that this was needed. I was completely blown away by how ready the outdoor industry was to accept me. It's been a cool lesson that when you do the thing you think the world isn't gonna love you for, often the world loves you for it."
Of course, dressing in drag has nothing to do with being transgender. But a larger message remains: the outdoor community is evolving.
---
At home in Salt Lake City, Nikki packs for a work trip to the ice-climbing mecca of Ouray, Colorado. There are two roller bags on the floor. One contains crampons, ice tools, ropes, camera gear, mountain boots, and technical outerwear; the other, a zippered makeup kit, colorful dresses, necklaces, and high heels. It's January 2018— three months into hormone-replacement therapy—and Nikki worries that her developing breasts will be noticeable.
Those won't be the only changes. In the coming months, she'll lose muscle mass and redistribute fat, giving her body a softer shape. Her red-blood-cell count will go down, and she'll become more susceptible to cold weather. Her skin will get thinner, softer, and drier, causing splits and cracks when she uses chalk for climbing. Her body hair will become lighter in color and density, and she will bruise more easily. The plan is that, after Nikki completes hormone therapy, they'll decide whether to pursue surgery. Cheri has been supportive and has gone to a few therapy sessions herself. But she isn't sure whether she wants to stay married.
When Nikki and I meet the next day in Ouray, she's sorting gear on the snowy pavement next to her Subaru. She's growing her hair out—it barely covers the tops of her ears—and wearing a blue puffy coat and men's size 13 mountain boots. She has a downcast air. This isn't necessarily surprising, as she's still living as Nathan.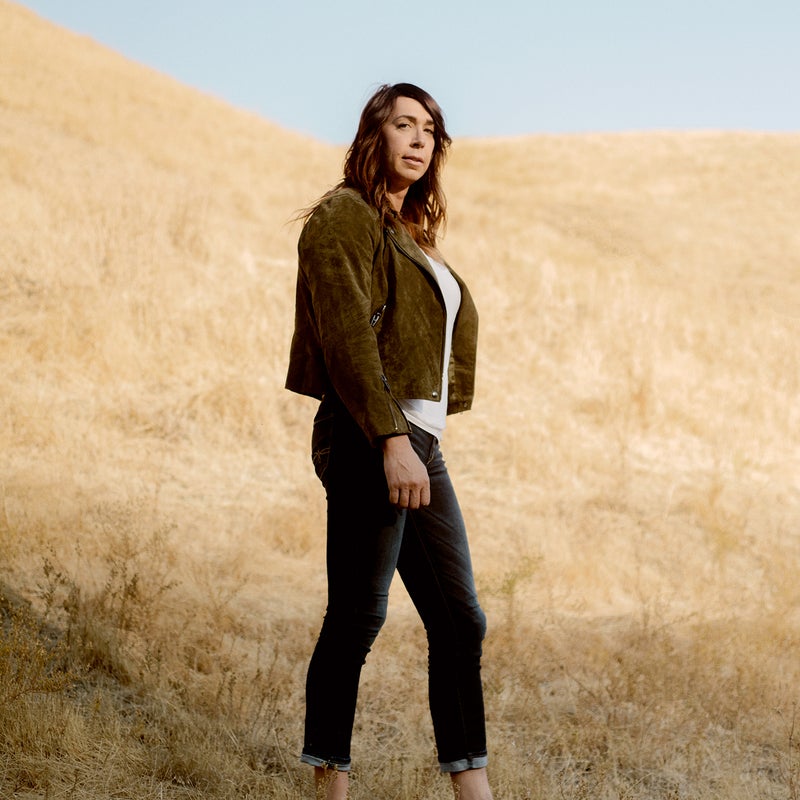 The previous month, when she was corresponding with me as Nikki Kovach, we talked on the phone for the first time. Just before the call, she sent me a text: "Just a heads up that we know each other. I didn't want it to be a surprise."
Sure enough, we did. "We've dealt with each other in the past," I heard as soon as we got on the phone. "You know me as Nathan Smith." As an editor at Climbing, I'd been in contact with her for several years, both as a photographer and as the media rep at Liberty Mountain. We saw each other at industry events and had always been friendly. My impression was of someone soft-spoken and kind, but with a certain dejected quality. As Nathan, Nikki had reminded me a little bit of Eeyore.
I'm here in Ouray to film Nikki for a documentary about her transition—in 2016, I started Never Not Collective along with three other women in the outdoor industry to tell overlooked stories like hers. Since Nikki is here at the ice-climbing festival as Nathan, we devise a cover story: I'm making a film about a day in the life of a climbing photographer.
The hike to the route is snowy and steep. Nikki is accustomed to carrying the heavy pack of a photographer, but the hormones are taking a toll. She stops often to catch her breath. She never used to get cold, but now she's cold all the time. She adjusts the straps on her pack so they don't press against her breasts, which are slightly painful as they grow.
We return to the rental house Nikki is sharing with a dozen men and a few women who are also working at the festival. Others have started to arrive; they're all friends of ours, but we're both tense. We are the only two people in the room who know the truth, and I feel like I could let it slip at any moment. There's nothing preventing me from saying something, and it's terrifying. I've only been hiding this secret for five minutes. Nikki has been hiding it for a lifetime.
Everyone has a glass of bourbon, and people start to loosen up. This is one reason that Nikki didn't drink much for years, afraid that the truth would spill out, and why she began pulling away from social interaction. While the climber dudes crack jokes, we mostly keep silent, exchanging knowing glances. At one point we head up to Nikki's room. Here she stands up straight, smiles wide, and starts talking a mile a minute about the future.
I pack up a few hours later, leaving Nikki effectively alone. Though it's not as pronounced as in her military barracks 20 years earlier, to Nikki the conversations among male climbers can be filled with casual sexism. Even as the climbing world has moved closer to gender equity, alpine and ice climbing still attract fewer women, and the guys tend to possess a certain level of bravado. During a climbing trip Nikki went on in 2017, one guy made a joke about getting a friend drunk and hiring a transgender prostitute to have sex with him. Nikki stayed quiet while the rest of the group laughed.
When the scene in Ouray gets to be too much, she heads to her room or out to the car to practice vocal exercises. Nikki has a deep baritone, and the voice therapist has assigned a twice-a-day routine to strengthen her vocal cords and raise the pitch of her voice.
This in-between time, no longer Nathan but not yet fully Nikki, is the worst. All she wants is to be able to style her hair, to shape her eyebrows, to have breasts big enough to fill a bra, and to wear her clothing all the time. She has tasted the freedom of being Nikki, and each minute spent as anybody else feels like a step back.
---
At 6:15 on a Monday morning in May 2018, I meet Nikki and Cheri in their driveway in the Sugar House neighborhood of Salt Lake. The three of us load up into their car, and Nikki puts on her surgery playlist. Rachel Platten blasts through the speakers: This is my fight song / Take back my life song / Prove I'm alright song.
Nikki reaches over and puts her hand on Cheri's leg. The couple look at each other, and they both let out a nervous chuckle.
It's been tough so far, not just emotionally but financially: paying for therapy, hormones, doctor visits, surgeries and recovery time, laser hair removal, voice therapy, and lawyer and court fees to change her legal sex and name. Insurance has covered the doctor visits for hormones, as well as the voice therapy, but everything else has come from the couple's savings. They've spent almost $100,000 in the past year and have been living off Cheri's income.
On the 30-minute drive to the University of Utah's South Jordan Health Center, Cheri extends her hand and gently runs her fingers through Nikki's hair. In this moment, worrying about money is just about the furthest thing from their minds. Today's surgery is the second of three, and it's a big one—breast augmentation.
Gender transitions can happen on three levels: social, hormonal, and surgical. (To these, Nikki would add mental.) Many transgender people will take every step available to them, but many will not—for cultural, social, or financial reasons, or just out of personal preference. "Bottom, or genital, surgery is the one that people always want to know about," Nikki says. "For most trans people, that's not something we really want to talk about. You wouldn't walk up to any other woman and ask if she's had a hysterectomy or any other delicate surgery down there. Even when close friends ask about bottom surgery, it's invasive and inappropriate, and it doesn't change who I am. I don't have to have any of these surgeries in order to be me."
Today's breast surgery is a turning point. After the two-hour procedure, there will be no hiding her new chest. On a daily basis, Nikki is finally beginning to see herself in the mirror. Procedures like fat transfer to the cheeks, rhinoplasty, and a tracheal shave mean that everyone else will see her, too.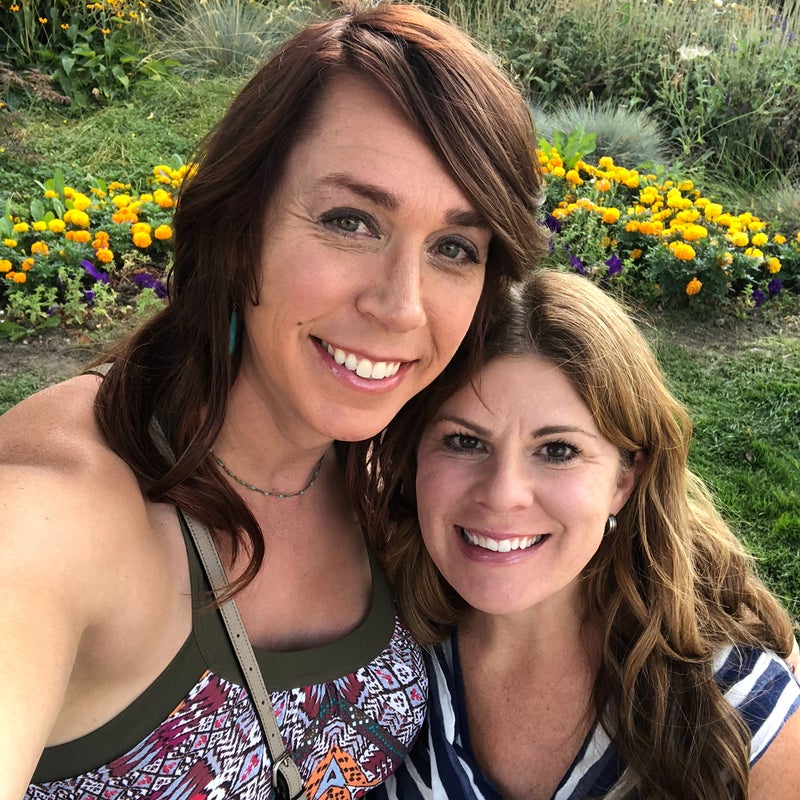 Nikki hasn't come out publicly, but between her and Cheri, they've told about 80 of their close friends and family. "The problem with coming out to someone," Nikki says, "is there's so much fear behind it that you analyze every interaction you've ever had with that person. You go back and try to remember every post they've ever made on social media, every comment, joke, whatever."
Nikki's mom passed away from health complications in 2011, at age 59. Her siblings have been supportive, as has Cheri's family, though they were initially surprised. In August 2018, the Stumms had a family reunion at Bear Lake in Utah, with Nikki, Cheri, and her five siblings. Elizabeth, Cheri's youngest sister, has noticed that Nikki seems happier, laughing more than before.
And most of the Smiths' friends have stepped up. "You can either be really shell-shocked or you can be really supportive," says Heath Christensen, a family friend for more than 20 years and one of the first people Nikki confided in. "Intrinsically, she's the same person. But the smiles come way easier, and there's a lightness. You can see that a dark cloud has lifted. She's liberated."
After checking into the hospital with a temporary copy of her new driver's license—Nikki Karla Smith, sex: F—she's led into a pre-op room. The only sounds are the beep of a heart-rate monitor and the quiet voices of nurses prepping her for surgery. The doctor comes in to discuss the procedure and then takes her to a separate room for "before" photos. There's an anxious silence until the doctor cracks a joke about how awkwardly Nikki is standing in order to keep the oversize hospital gown from falling down. Everyone laughs, and we all breathe a little easier.
"Relaaaaax," Cheri says to Nikki.
Cheri never considered not supporting Nikki through her transition, though there were times when she felt bleak about their future together. "Seeing how happy she is as a woman, but I married a man—I didn't know how we'd get through this," she says. "I didn't know what it would do to our future, not just with us but with everything. I thought we would lose everybody. It wasn't what I signed up for."
The breakthrough came in February 2018, during several days of counseling. On the last day, Cheri sat on her therapist's couch scrolling through photos on her phone. "There was one of Nikki, and I remember thinking, Yeah, this is who I love, this is who I want to be with. It was just, Aha." When she looked at shots of Nikki living as Nathan, she saw a sadness she had never noticed before. In the new photos of Nikki as herself, she saw a new light in her eyes. For Cheri, it became so simple: "Why would you want to be with somebody who is so sad but not want to be with that same person who is now so happy?"
---
No single event in the gear industry is bigger than the Outdoor Retailer trade show, held three times a year in Denver. It's here, at the 2018 summer OR show, that Nikki will make her professional debut. Six months ago, after the Ouray ice-climbing festival back in January, she attended the OR Winter Snow Show. Days were spent networking as Nathan, uncomfortably making plans for future trips and work assignments that she knew wouldn't happen, at least not in the same way. Nights were spent going out, with a few close friends, as Nikki.
A few weeks before the summer show, Nikki came out as transgender on Facebook and to the 30,000-plus followers of her Pull Media account on Instagram. While the post garnered hundreds of positive comments, as well as e-mail and text messages, she had no idea how people would react in person. Under the fluorescent lights at the ­Colorado Convention Center, it's obvious how un­com­fortable Nikki is. She fidgets with her hands and constantly scans the crowd as she walks the show floor. While the event is meant to be a place to do business, it's equally a social affair, with everyone looking to connect. Many people come up to Nikki and say the requisite lines: "You look so great! I'm so happy for you! Congratulations!" Few of the conversations go very deep, partly because people don't know what to say and partly because it's impossible to say much at an event that's jam-packed with meetings, dinners, and happy hours.
Several interactions are rough. At one point, a longtime acquaintance asks Nikki if being dressed as a woman is some kind of shtick. "I kept talking and didn't let them know how much their comments hurt," she recalls. "But inside I was crushed."
There's no protocol for how to handle any of this. Nikki goes from elated to disappointed and back numerous times. After a few hours she gets tired, and any time there isn't an unambiguously positive reaction, she's on the brink of tears. She sees strangers whispering and pointing as she walks by, and a few times she goes into the bathroom to cry.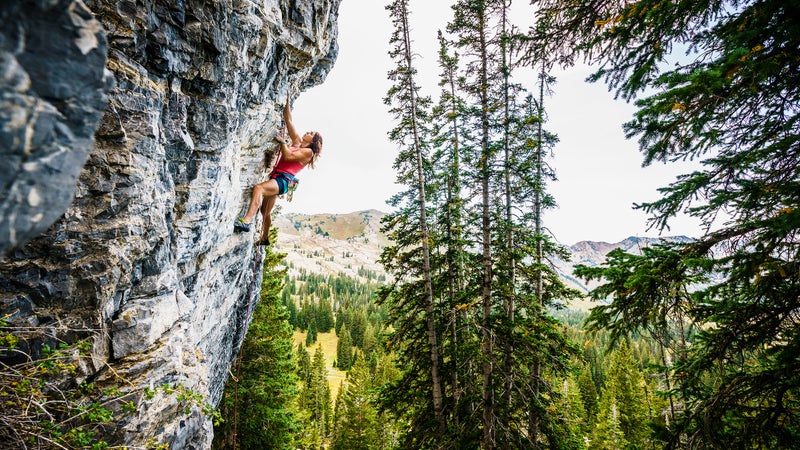 On the last day of the show, Nikki grabs coffee with Deanne Buck. The two have stayed in contact throughout the transition, and now the women talk about the reactions Nikki received on the show floor—the good, the bad, the judgmental. Buck notices that Nikki is wearing jewelry, and realizing that she might never have had a safe place to buy it, she asks, "Do you want to go shopping?" Nikki assumes she means leave the convention center and go into downtown Denver, but Buck leads her across the show floor to the booth for Bronwen Jewelry, an Oregon-based brand. "My friend has great jewelry, and I think you'd love it," she explains.
Nikki meets designer Bronwen Lodato, and they discuss the difficulty of finding jewelry that fits her wrists and neck. Lodato offers to make some custom-length pieces, and a few weeks later there's a package on Nikki's doorstep and an e-mail in her inbox asking her to be an ambassador for the brand.
Her affiliation with Bronwen Jewelry is just the beginning of a seismic shift in Nikki's career trajectory. She still works as a photographer and is still building Pull Media, but she's been invited to more than a dozen climbing events—some women specific, some not—to present slideshows and speak on panels. After these appearances, she often receives private messages from queer people who are struggling, including people wrestling with gender identity. Seeing Nikki in person, they explain, makes them realize that there are other trans climbers out there, and that transitioning is possible.
In March, Nikki signs a contract to be an ambassador for REI—she'll lead clinics, consult on company policy, and speak at events. "Ultimately, she's helping to make way for a more vibrant and inclusive outdoor community," says Nicole Browning, a senior marketing program manager at REI, "to shift the narrative about gender equity and get closer to the level playing field we know the outdoors to be. Raising up Nikki's voice and story is one way to help people feel a more personal connection to someone whose life and experiences might be different from their own, but who may also have a lot in common."
Nikki feels ready to be heard. "I delayed this decision for way too long out of fear," she said when she first contacted me. "I delayed because I did not have anyone else to look up to. I delayed because I did not feel I had a voice. I delayed for too many reasons, but I am no longer going to be forced to be someone I am not. If I can help make real change in the outdoor industry and beyond, I plan on doing so."
---
Nikki and I are back in her driveway. It's still dark at 5:30 a.m. on a cold October 2018 morning when we leave her house to head up into the Uintas. She spotted some ice forming on a route called Golden Spike when she was scouting the area a few days before. This is one of her favorite seasons. Every year, she likes to see if she can be the first person to climb ice in the lower 48.
"Are you psyched?" her climbing partner, Jason Hall, asks while they pack their gear at the trailhead.
"I'm always psyched for ice," she says with a grin before heading down the snowy trail. This time she's prepared for the cold, with extra layers and warm gloves. She's wearing mostly women's outerwear, though her boots are still men's. They probably always will be. A long brown ponytail hangs down her back, and turquoise earrings dangle just below the edge of her beanie.
Out on the ice, Nikki is fully in her element. Here in her backyard range, she's finally climbing ice with a partner who knows who she really is. Each swing of the ice tool sprays snow and ice onto her face, but she keeps her head up and her smile wide.
Out on the ice, Nikki is fully in her element. She's climbing with a partner who knows who she really is. Each swing of the ice tool sprays snow and ice onto her face, but she keeps her head up and her smile wide.
While her new life in the spotlight can be difficult—Nikki's still the shy, reserved person she's always been—she feels a sense of connection she's never had before. She's able to open up completely, one thing she could never do living as Nathan. Becoming a trans advocate wasn't necessarily part of the plan, but she's growing into her role.
"Life is getting better and better," she says, "but it's still challenging." She's been groped or propositioned by men wanting to have sex with her for money or drugs. She's misgendered almost daily, stared at, and occasionally harassed walking down the street. Every day, she faces new encounters that range from good to egregious, and she must figure out when to ignore the slights and when to stand up for herself.
"It is pretty amazing seeing who this person becomes who you never knew existed," Cheri says. "She's been buried for so long."
For Cheri, the hardest part has been saying goodbye to Nate, the person she fell in love with almost 24 years ago. She still has good and bad days, some when she'd rather hole up in the house than go out as a couple and face people's stares. She still hasn't gone out in the T-shirt a friend gave her that reads, I'm not a lesbian, but my wife is. But she's learned to care less about what people think, to let her guard down and live life how she wants. "I spent too much energy on making sure everybody else was happy with what I was doing instead of just doing what I want," Cheri says. "I'm not afraid anymore."
While Cheri still struggles with the romantic aspect of their relationship ("I'm not attracted to women at all, but I'm attracted to Nikki as a person," she says), she and Nikki both say they've never been closer. There are no secrets anymore. Before, they were so concerned about hurting each other's feelings that they wouldn't discuss deep issues at all. Now they can just talk.
Talking without fear or judgment, in an effort to understand someone who is different from you—it's a concept that's simple in theory but hard in practice. Using words the right way could be the one thing that prevents a trans person from killing themselves or guides a gender-confused teenager to someone who can help. Five words saved Nikki's life, words that are now tattooed on her left wrist. Show up and be seen.
Julie Ellison (@joolyhart) is a former editor in chief at Climbing Magazine. With her partners at Never Not Collective, she's working on a film about Nikki Smith's experiences as a transgender climber.