Climbers: Ditch the Yoga Pants
Patagonia's Jenna Johnson is on a mission to get women into high-tech gear that can take on real adventures.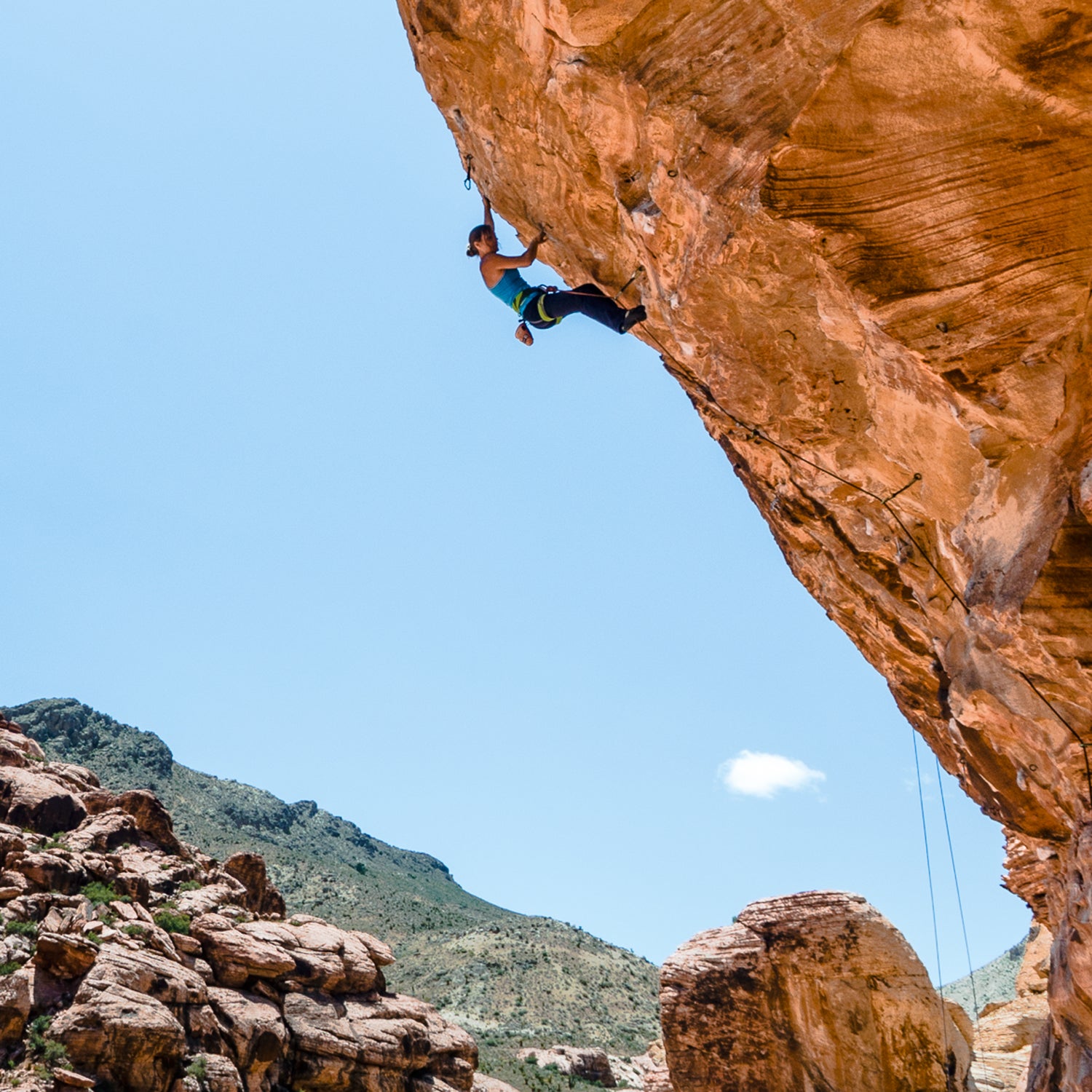 Courtesy of Jenna Johnson(Photo)
Heading out the door? Read this article on the new Outside+ app available now on iOS devices for members! Download the app.
Jenna Johnson has the pedigree to excel at business, with a B.S. in business administration from the University of Arizona and an EMBA from the University of Washington. But her passion for rock climbing is what led her to become Patagonia's head of alpine and equipment divisions, and one of the gear industry's biggest proponents of women's technical equipment.
"While traveling around the world for a year [after college], I went through Thailand and met up with one of the friends from U of A who was going to Ton Sai to climb," Johnson says. "I fell in love with the climbing scene that was a tight community in the winter of 2000."
When she returned to the U.S., she met up with a man she met in Thailand (who would later become her husband). The two of them moved into his van and traipsed around the American West, following the seasonal climbing circuit from Flagstaff, Arizona, to Squamish, British Columbia. Along the way, she learned how to crack climb at Indian Creek in Utah and sport climb in Rifle, Colorado. She's consistently knocked out 5.12 routes ever since, her best being a 5.12c.
Her hobby quickly turned into an asset in the job market. "It's hard to find a core climber who has the experience and skill set to manage a product business," Johnson says. "Patagonia was looking for a climber who could champion climbing both internally as well as externally for the brand and who had a passion for building exceptional product."
Johnson joined the team as a product line manager for alpine, then quickly moved into her current role as the business unit director for alpine and equipment. In the past four years, she's helped Patagonia develop a new level of performance and fit for women that promises to equip them for their greatest ambitions.
"I read between the lines, hoping to move the products past the industry's default objective: functionality and a focus on simplicity at the expense of aesthetics," she says. "I believe that function can and should be flattering." In short, Johnson wants to bring the same tactile response that putting on a tailored suit has—where you instantly stand taller and straighter and feel more confident—to technical apparel.
She finds female climbers' adoption of yoga wear unfortunate. "Women are wearing this stuff because they like how it fits and looks on them," she says. "The problem is the fabrics are quickly shredded by the rock, harness and rope."
The solution is what Johnson works on every day: "My job is to outfit [women] with technical clothes that fit as well as those yoga clothes and take the punishment," she says. "After all, if you like how you look and like how you feel, you're more likely to go out there and try new things."
---
How to Be a Working Dirtbag
Despite her demanding job as a director with one of the world's biggest outdoor companies, the mother of two still manages to indulge her passion for climbing on a regular basis. Here's how:
"Do not try to do everything at the same time," Johnson says. "Commit 100 percent to whatever it is you're doing and make sure the people in your life respect that commitment. If you're working, work. If you're with your family, stop thinking about work and stop checking your e-mail. And when you climb, or do whatever it is that you enjoy, you usually have to focus on the task at hand, anyway, or else you risk hurting yourself."
"When you look to the future, like a climbing trip or something, decide you're going to do it and then just do it," she says. "Stop clouding up your dreams with lists of all the things your need to do before you can go, whether it's childcare, work projects, or training. Just go. I've found the for the most part, things have this amazing habit of working out."
A few examples of Johnson's handiwork:
Patagonia's Nano Puff Jacket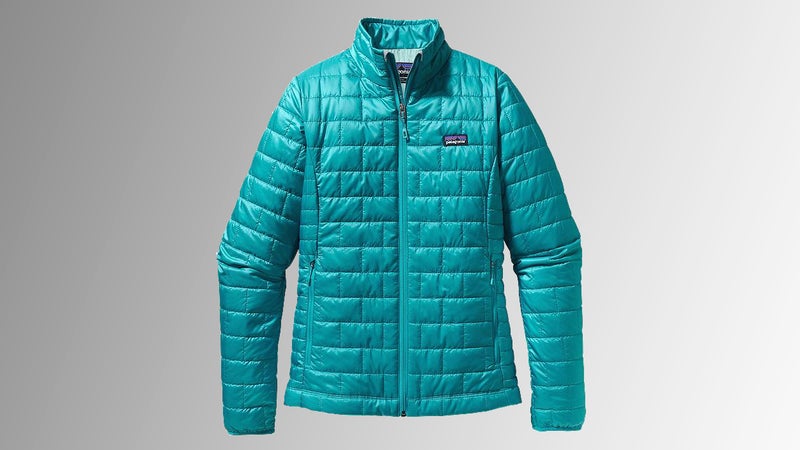 Nano Puff fits closer to the body, which makes it more attractive and boosts the insulation's efficiency.
Patagonia's Nano-Air Jacket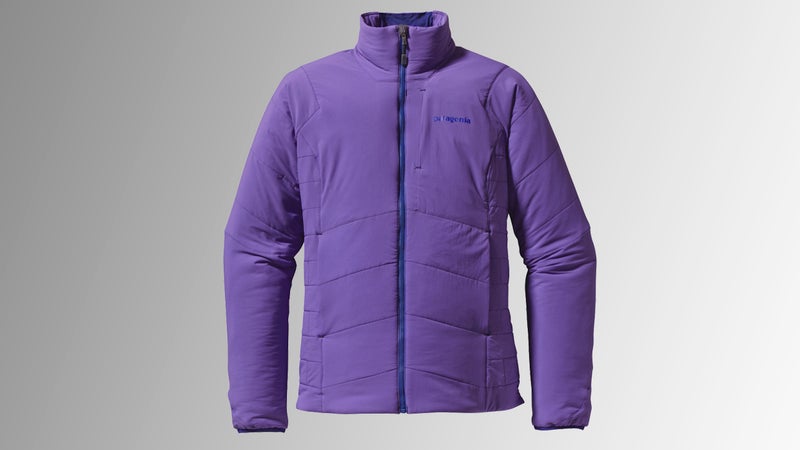 Launched this past fall, Nano-Air is touted as Patagonia's most technically advanced insulation jacket ever. Warm, stretchy, breathable, and closely cut, there's no need to take it off during aerobic start-stop climbs.
Lead Photo: Courtesy of Jenna Johnson
Trending on Outside Online