Climbing Everest: What Exactly Are You Paying For?
We broke down the cost of a hypothetical expedition to find out what exactly you get for the roughly $60,000 it takes to get to the roof of the world.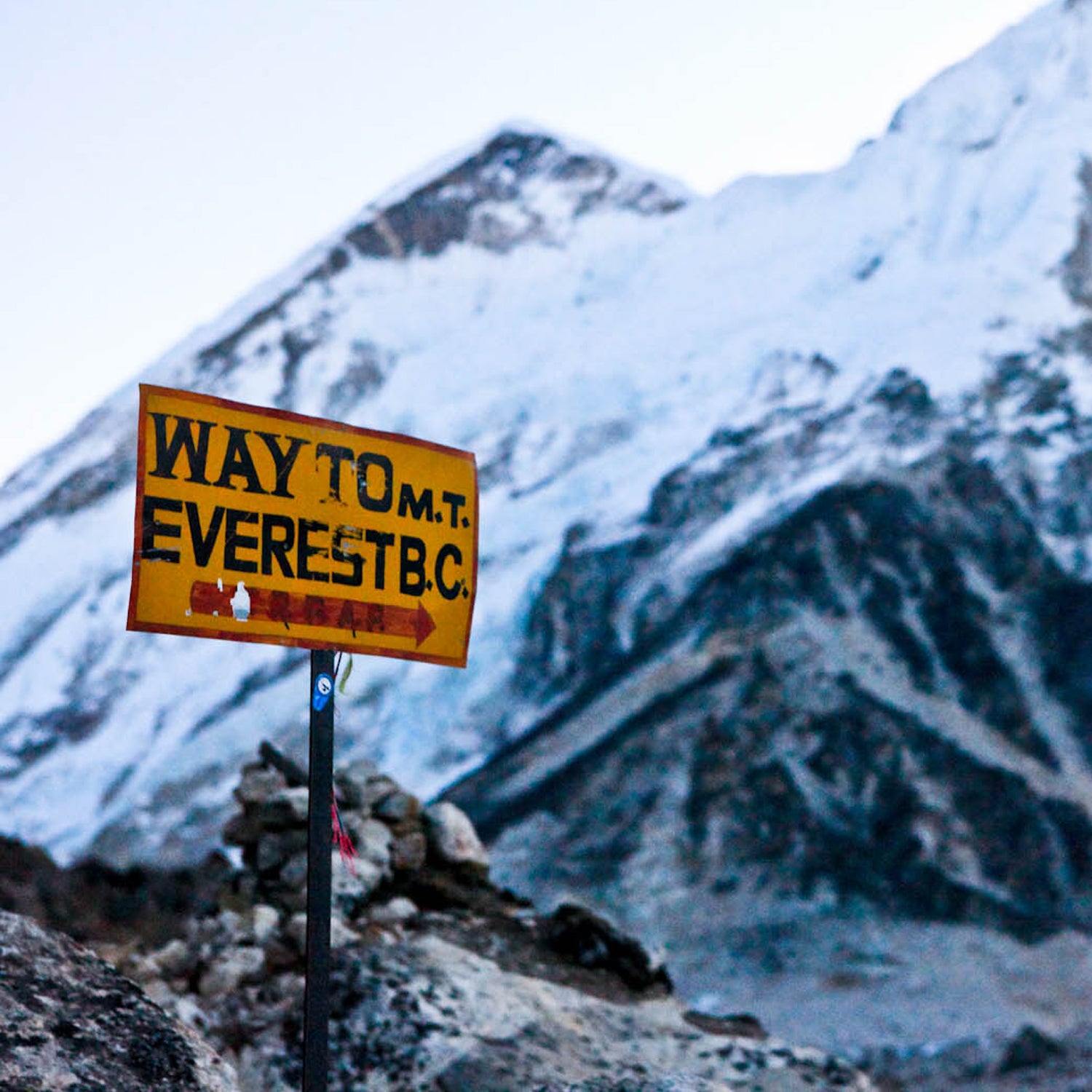 Heading out the door? Read this article on the new Outside+ app available now on iOS devices for members! Download the app.
Everest is no cheap hike. Between getting to Nepal, paying for a climbing permit, outfitting yourself and Sherpas, as well as compensating them for time and expertise, you're looking at anywhere from $30,000 to $100,000. But where exactly does this money go?
To find out, we crunched the numbers. We assumed our would-be Everest climber would hire a typical Western operator, with five guides shepherding ten clients. Our mountaineer gets one pass at the summit with perfect weather. Note that the price tag goes up rapidly depending on the climber-to-guide ratio, the operator's profit margins, and certain amenities.
Everest prices have changed some after the 2014 tragedy. Protections for Sherpas, including life insurance, have improved, which has contributed to making climbing permits more expensive. And of course there's inflation. Here is an idea of what you're shelling out for. We spoke with experienced Everest guide Pete Athans and Karsang Sherpa, a VP at Tralee Capital Partners, based in Denver, and consulted figures from Alan Arnette.
The Breakdown*
Travel
Airfare to Kathmandu from the U.S.: $2,500-$3,000
Airfare to Lukla: $300 
Hotel/food in Kathmandu (three nights): $400-$600
Kathmandu to BC: $1,000 ($12/day/porter, 10 porters over 10 days)
Nepal visa/immunizations, Immunoglobulin, if necessary, etc.: $300 
Fees/Licensing
Liaison officer: $350 ($3,500/10 clients)
Permit/park fee (per client): $11,000
Garbage/waste deposit: $500 ($5,000/10 clients, is usually returned)
Icefall Doctors/fixed route fee: $500
Climbing Sherpa (fees, tips, bonuses, o2, gear for 20 Sherpas): $5,500  ($55,000/10 clients=$5,500:  $25/day/Sherpa=$1,600 – $1,800 each equipment dispersement, $350 each insurance
Puja (pre-climb prayer ritual): $750
Logistics
Tents (sleeping, cooking, toilet, storage): $2,500
Cooks:$6,000 (6 weeks at $25/day = $1,050 and $1,000 each dispersement)
Food and fuel (for stoves, generators):$800 – $1,000
Gear, Medical, Miscellaneous
Everest ER fee/medical contractor in Nepal/medical kit: $1000
annual membership with a medical/rescue crisis response service: $500
oxygen: $3,500 ($1,000 for mask and regulator and $2,500  for five bottles at $500/bottle)
personal gear (down jacket, sleeping bags, boots, crampons, etc.):$5,000-7,000
sat phone (depending on usage):$500-$1,000
Admin costs in the States:(5% of total = $3,000)
Western guide salary: $12,500 ($25,000/2 clients)
Total = ~ $61,300
*All calculations are approximate, and based on interviews with guides, Sherpas, and climbers.