How Many People Use Drugs on Everest?
A new study looks at whether stories about PEDs in the mountains have any truth to them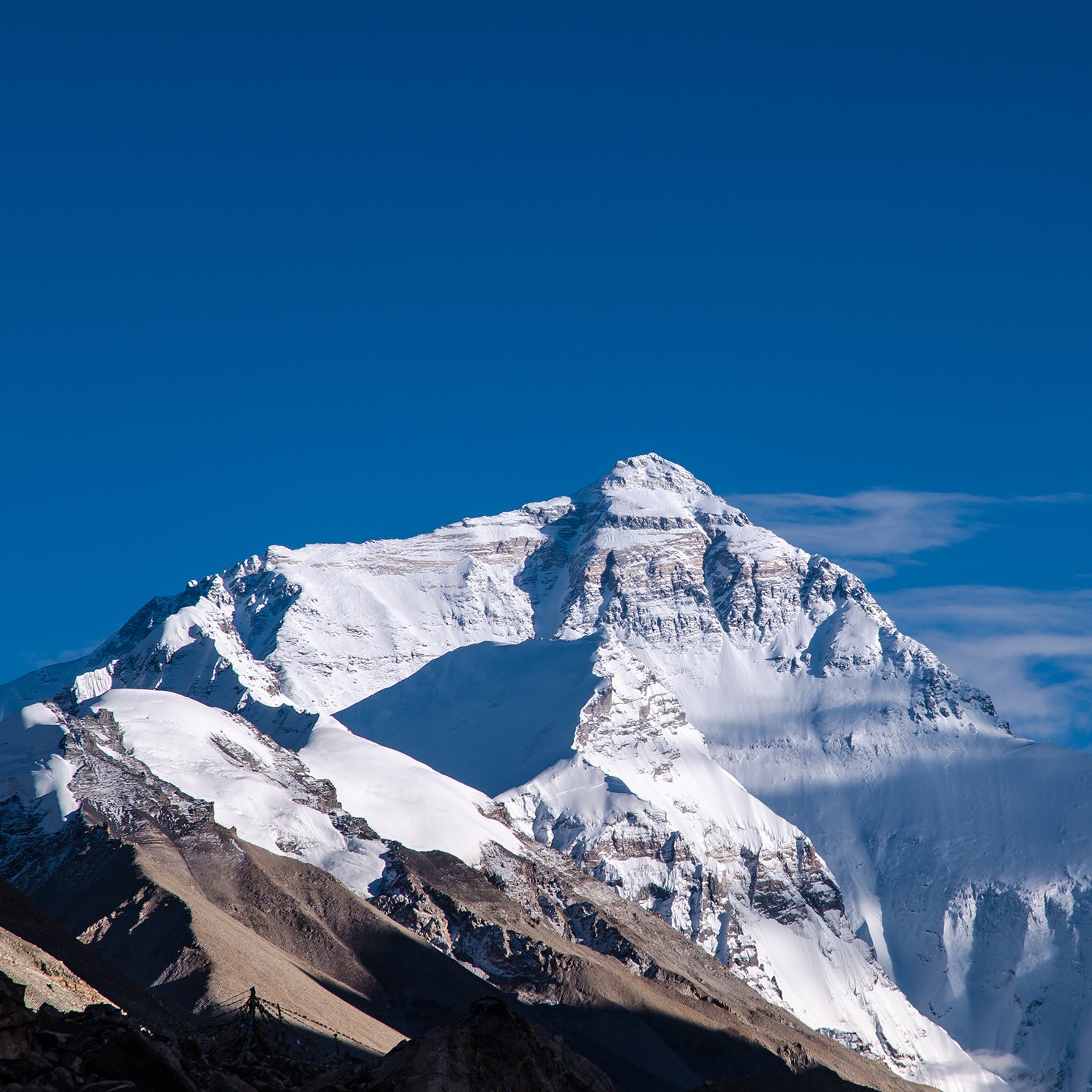 Yuanping/iStock(Photo)
Heading out the door? Read this article on the new Outside+ app available now on iOS devices for members! Download the app.
For as long as sports have existed, athletes have tried to get an edge. But while cyclists, swimmers, and runners have to submit to regular drug tests, mountaineering doesn't fall under the purview of a governing body like the World Anti-Doping Agency. For years, there have been anecdotal stories of athletes using everything from amphetamines to powerful anti-inflammatory steroids like dexamethasone.
Outside published some of those anecdotes in a 2013 story called "Climbing's Little Helper," which documented four cases of dexamethasone use. Dex, as it's known, and a handful of other drugs, including blood pressure stabilizers like Viagra, Cialis, and nifedipine, are routinely used to combat acute altitude sickness, though they were never designed for that purpose. They've saved the lives of climbers suffering from fluid buildup—a condition known as edema—in their lungs and brains. But whether these lifesaving drugs are also being used as performance enhancers is an open question. Outside's 2013 story had to rely largely on the stories of individual climbers. It was that lack of real data on the subject that made Andrew Luks, a professor of medicine and a pulmonary and critical care specialist at the University of Washington, wanted to take a closer look. "A lot of those claims were just based on anecdotal evidence," says Luks. "There was no systematic evidence out there to say how many people were actually doing this."
So Luks joined forces with three other researchers—including respected altitude doctors Peter Hackett, head of the Institute for Altitude Medicine in Telluride, Colin Grissom, and Luanne Freer, who runs the Everest ER clinic in Base Camp—to undertake a survey between November 2014 and July 2015 that attempted to quantify which drugs are being used on Everest and for what purposes. They spread the word online and received responses from 187 mountaineers (mostly male, mostly English speakers) who'd attempted 262 climbs on Everest between 1963 and 2015. The survey was anonymous to give climbers the confidence to be honest about drug use. The results, just published in the journal High Altitude Medicine and Biology, suggest that PED use, while present on the mountain, isn't a serious problem.
For years, there have been anecdotal stories of athletes using everything from amphetamines to powerful anti-inflammatory steroids.
The survey found that 43 percent of respondents used acetazolamide, which goes by the brand name Diamox, as a common prophylaxis against mild altitude sickness. Its effectiveness is widely debated, and its side effects include excess urination as well as some tingling in the hands and feet. Acetazolamide is also popular among trekkers visiting Everest Base Camp. Its strong showing in the survey is neither cause for surprise nor worry.
What was surprising was that only 5 percent of respondents reported using dexamethasone, and 4 percent said they had used sildenafil, aka Viagra, which can increase blood flow to help circulate oxygen and warmth to the extremities. Of the ten people who reported taking dexamethasone, only three said they used it to improve their chances of reaching the summit. More important, those numbers represent attempts that occurred over an extremely wide time frame—between 1963 and 2012. (It's unknown if any of the climbers who admitted to taking dex were the same ones who talked to Outside in 2013.) Though the instances of dexamethasone use were fairly scarce throughout those years, the survey shows no signs that its use is increasing. But the survey also skipped the 2014 and 2015 Everest seasons, which were shut down by the deadly avalanche and earthquake. If climbers are beginning to experiment more with using dex to reach the summit, that won't show up until future research is done.
"We have to be careful about the conclusions we draw from the study, because we may not be reflecting the most current practice on the mountain," says Luks.
Another study of altitude medication, published last June in the British journal PLOS One, took a different approach but reached a similar conclusion about the prevalence of drug use on Mont Blanc. Paul Robach, a French researcher who's written extensively about blood doping in sports, collected urine from a bathroom in a refuge on Mont Blanc and analyzed it for drugs. "They jury-rigged the toilets in two of the bathrooms to automatically collect urine samples in a blind manner," says Luks. "So essentially, if you went to the bathroom in the middle of the night and used this toilet, it collected your urine."
Of the 430 samples Robach collected from two different huts, 22.7 percent tested positive for diuretics (Diamox) and 12.9 percent for the sleeping aid zolpidem, or Ambien. "Their numbers don't look that much different from ours," says Luks.
Far from offering anything conclusive, the two studies provide the empirical starting point for understanding how altitude-related drugs are actually used in the mountains. Diamox, it turns out, is fairly popular among the altitude set. Other drugs—though they're likely present in the med bags of most expedition doctors and guides—appear to be used only when circumstances call for them, which is probably as it should be.
"I mean, if you're a guide on the mountain and are responsible for those clients," says Luks, "you should have these medications available and the knowledge as to how to use them."
As for claims that climbers are using performance enhancers to reach the summit, there's little controversy over the most potent PED of all: bottled oxygen. That's truly the drug of choice for nearly all Everest climbers—and its use shows no signs of slowing.
Lead Photo: Yuanping/iStock