Interview Issue 2012: Climber Sasha DiGiulian on Breaking Into the Boys' Club
Sasha DiGiulian has already climbed harder than any American woman in history. We caught up with her to talk about college and whether women will ever outclimb men.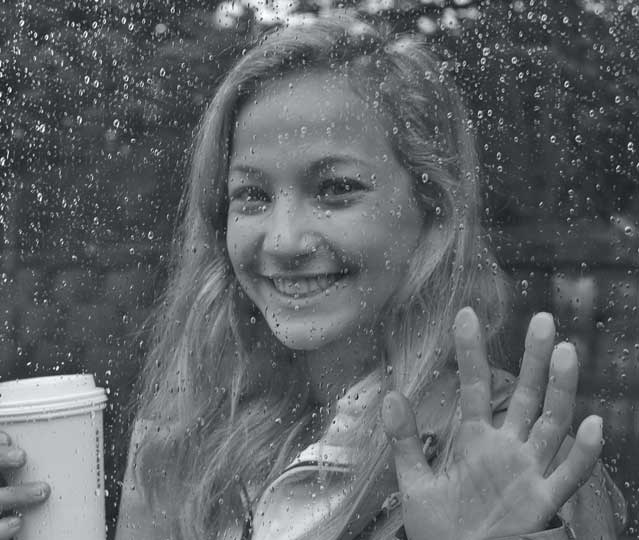 Keith Ladzinski
Heading out the door? Read this article on the new Outside+ app available now on iOS devices for members! Download the app.
No woman is doing more to eliminate climbing's gender gap than Sasha DiGiulian, the 19-year-old who last October became the first American female to climb a 5.14d route when she sent Pure Imagination, in Kentucky's Red River Gorge. The ascent capped off a breakout year for DiGiulian, during which she won the gold medal overall at the Climbing World Championships in Arco, Italy. But it also exposed the five-foot-two, 95-pound climber to critics who accused her of starving herself to shed weight. Not content just to dominate climbing, DiGiulian will start at Columbia University, in New York City, this August. She spoke to Adam Roy from Spain, where she was taking a rest day from filming for the Reel Rock Film Tour—and sending Era Vella, her second 5.14d.
You've been on a roll since last year. What's gotten into you?
I'm just climbing more. I graduated high school and started climbing full time. I also had a real turning point in March, when I did Southern Smoke [in Red River Gorge], my first 5.14c. I'd never tried a 5.14c route before—I'd always thought it was above me. I  just put on my shoes and went for it, and I did all the moves  on my first try.
And now you're moving to New York City, one of the worst places for a climber.
I've been hearing that a lot. But I don't see a reason to slow down. I'll continue training hard. But I want something else than climbing going on in my life. I'm interested in business and marketing. I'd like to learn about working with athletes from a corporate standpoint.
There's a lot of talk about climbing being included in the 2020 Olympics. You'll be 27 then. Do you think you'd compete?
I would love to. I'm an athlete representative on the board of the International Federation of Sport Climbing, and we're putting together the bid. I hope that it won't just be speed climbing. It would need to be a little quicker-paced than sport climbing, and maybe a little more spectacular than bouldering.
What about deepwater soloing? Just set up a big wall over a pool and have people go at it with no ropes.
I think that would be really popular. 
After you did Pure Imagination, some commenters accused you online of purposely starving yourself to improve your strength-to-weight ratio.
Yeah, that was fun.
There are a lot of skinny male climbers, but only female climbers get called out about eating disorders. How come?
It's almost like there's an egotism related to it. Machismo, maybe. There has been more girl power in climbing. And, in response, the climbs women accomplish are downgraded. There's always going to be some negativity toward female achievements in sports. That's why we need strong role models, to help inspire young girls to go out and try their hardest and know that it matters.
Do you think we're close to seeing a time when women climb at the same level as men?
It's hard to say. There are definitely routes that cater more to women's strengths. I have a hard time with really powerful, dynamic sequences because of my build. I'm five-foot-two and don't have bulging biceps like Popeye. But I maybe have better technique and endurance than Popeye.
Trending on Outside Online