Three Climbers Are Dead in Ecuador Following a "Black Day for Mountaineering"
Guides and rescue personnel are trying to understand the disasters that occurred on the volcanic peaks of Carihuairazo, Cayambe, and Illiniza Sur over the weekend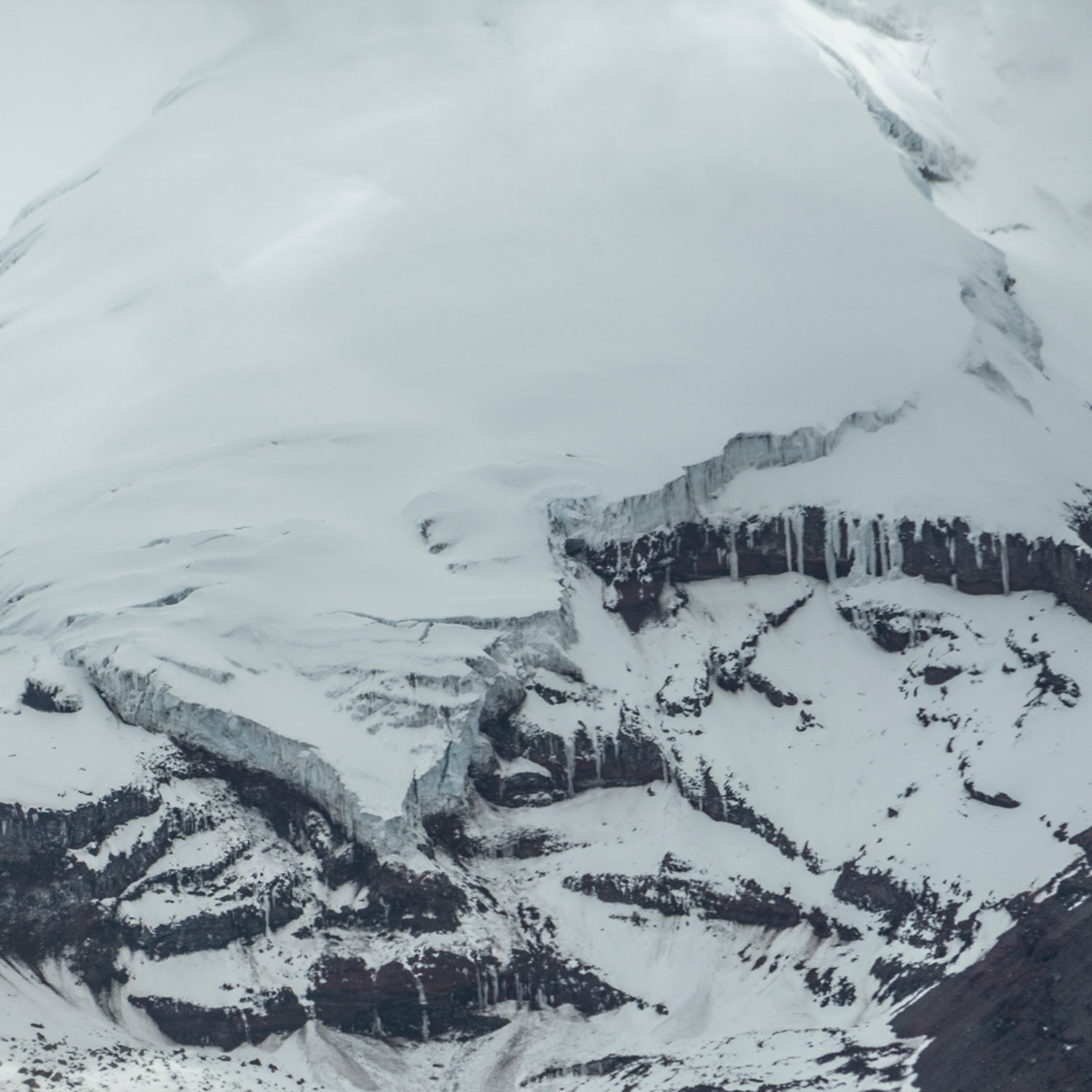 Pablo Cozzaglio / AFP
Heading out the door? Read this article on the new Outside+ app available now on iOS devices for members! Download the app.
In the words of the Ecuadorian Association of Mountain Guides—known as ASEGUIM—this past Saturday, August 13, was a "black day for mountaineering." Three climbers died and a dozen were injured after unrelated accidents occurred on three different volcanoes: Carihuairazo (16,463 feet), Illiniza Sur (17,267 feet), and Cayambe (18,996 feet).
The three deaths all occurred on Carihuairazo, a rocky subpeak of the country's highest mountain, 20,548-foot Chimborazo. Like many of Ecuador's volcanoes, Carihuairazo has been impacted by climate change. The mountain's glacier was the first in Ecuador to officially be declared "extinct," and the climb's final section has since changed from ice to a technical scramble on rocks. Depending on snow and ice coverage, which will dictate the route taken, the 30-foot summit block is reached either via a fourth-class chimney or a sheer face with a 5.7 rating.
The disaster began when a seven-person rope team, led by an informal guide, was descending a steep snow slope from the notch below this summit block. One climber slipped and fell, and the six others were unable to arrest the fall. All seven climbers tumbled down the steep snow slope together. They ultimately crashed into a three-person team below, which consisted of ASEGUIM guide Edgar Vaca, his wife, and a friend, knocking them off the mountain as well. In total, the seven climbres fell somewhere between 500 and 650 feet, Vaca told Outside. 
Vaca, a veteran guide with more than 20 years of experience, said he "shouted up to the climbers 'Arrest with your piolet!' as they fell down towards us, but due to lack of experience they did not know how to properly react." 
Vaca did not know any of the climbers in the team of seven, and he said he could tell that they were inexperienced. "From what I saw, the one who acted as their guide was not very professional. [He had] seven people roped all together at a very short distance, maybe only [4 or 5 feet] apart," Vaca said. 
Three climbers from the original seven-person rope team were killed in the fall—two died on the scene, and a third died in a hospital. The four other climbers from the team—as well as the three climbers they struck—were all injured, some seriously. Vaca said he was only "pretty beat up, with bruises and busted knees," and his wife suffered several broken bones. 
Sixty miles to the north, on Illiniza Sur, another roped team suffered a similar disaster. The team of three climbers slipped off the saddle between the mountain's main summit a lower subpeak called "Ambato." Unable to arrest, they slid for approximately 500 feet down the steep face of a glacier, reaching high speeds before becoming lodged in a wide, shallow crevasse at an altitude of 16,700 feet. "It's a miracle they didn't slide past that point," a former Ecuadorian guide, who asked to remain anonymous, told Outside. "If you do, you're dead. You're talking 75 or 80-degree ice after there. There's no way you're arresting. A lot of parties have been killed there in the past."
Miraculously, none of the three climbers died, although all received injuries and one suffered several severe fractures. "It was a delicate rescue and very [well] executed given the characteristics of this imposing area," said the ASEGUIM in a Facebook update. 
Meanwhile, on another nearby peak, Cayambe, two climbers slipped while scrambling up a steep rock slope leading to the peak's main glacier, and both suffered broken legs. 
The three incidents follow a deadly year on Ecuador's famed volcanoes. The country's worst mountaineering accident in three decades occurred in November, when six climbers died in an avalanche on Chimborazo. Last month, two Canadian climbers were struck by an avalanche on the peak, leaving one dead and the other injured.
Multiple factors have likely contributed to the disasters. Ecuador's peaks have risen in popularity, both for domestic and international climbers. Despite the country's high elevation—Ecuador is home to ten mountains higher than 5,000 meters/16,400 feet—many of the country's highest summits are of relatively low technical difficulty, with many requiring no more than a snow climb to reach the summit. As such, the mountains attract a high number of novice mountaineers, and are considered a viable training ground for peaks further afield.
An effort to accommodate this surge in popularity has led to a second factor: corner-cutting in the guiding industry. There are now unlicensed guides operating on the mountains, who take clients up the peaks, despite not having formal training or accreditation. But the way in which licensed outfitters structure climbing trips can also cause dangers. Some outfitters jam the expeditions into narrow windows of 36 or 48 hours, despite the need for acclimatization hikes, and the need to monitor weather and avalanche danger. The tight timelines cut down on cost. 
"Take [the accident on] Illiniza Sur," said the guide who wished to remain anonymous "It's such a dangerous mountain right now because of glacier depletion. It's not a mountain that should be guided every week. People should take more time on the mountain, assess the conditions, and make smarter decisions."
While climbing alone on Cayambe earlier this year, I witnessed a guide lead his party of five climbers off-route down a steep ice-covered face. I attempted to convince them to turn back and follow the correct route, but they ignored me. The group returned to the base area nearly three hours after all other parties had made it safely back, amid a snowstorm. One of the climbers in the party appeared to be nearing hypothermia. And earlier in my climbing career, I documented my expedition on the Ecuadorian peak, Tungurahua (16,480 feet) here.
Climate change is also a factor on these mountains. Warming temperatures are altering usual conditions and standard routes on Ecuador's volcanoes, such as Carihuairazo. Glaciers are receding, leading to an increased threat of rockfall and changing crevasses, among other hazards. This can make time-tested traditional routes no longer safe or feasible. Seasonal weather patterns are also increasingly harder to predict. This year, for example, the Ecuadorian rainy season lasted nearly two months longer than normal, with heavy rains continuing in much of the country through the end of June.
With so many factors at play, it's obvious that no one fix will eliminate the threat of accidents on Ecuador's peaks, and mountaineering always has (and always will) involve some risk. What is also clear, however, is that although Ecuador's peaks may not be as technically difficult as those in ranges like the Alps and Himalaya, climbing them is still a serious, dangerous endeavor. These peaks demand respect from any would-be climbers, guided or not, particularly as they transform with our planet's changing climate.
"We stand in solidarity with the families and friends of the mountaineers who lost their lives in the Carihuairazo," said the ASEGUIM, "and hope for a speedy recovery [for] the injured."
Lead Photo: Pablo Cozzaglio / AFP
Trending on Outside Online