Rock Climbing's New Prodigy
Kai Lightner of Fayetteville, North Carolina, is making himself known in pro competitions and confidently tackling some of the toughest routes out there. It's even more impressive when you consider that he's only a high school sophomore.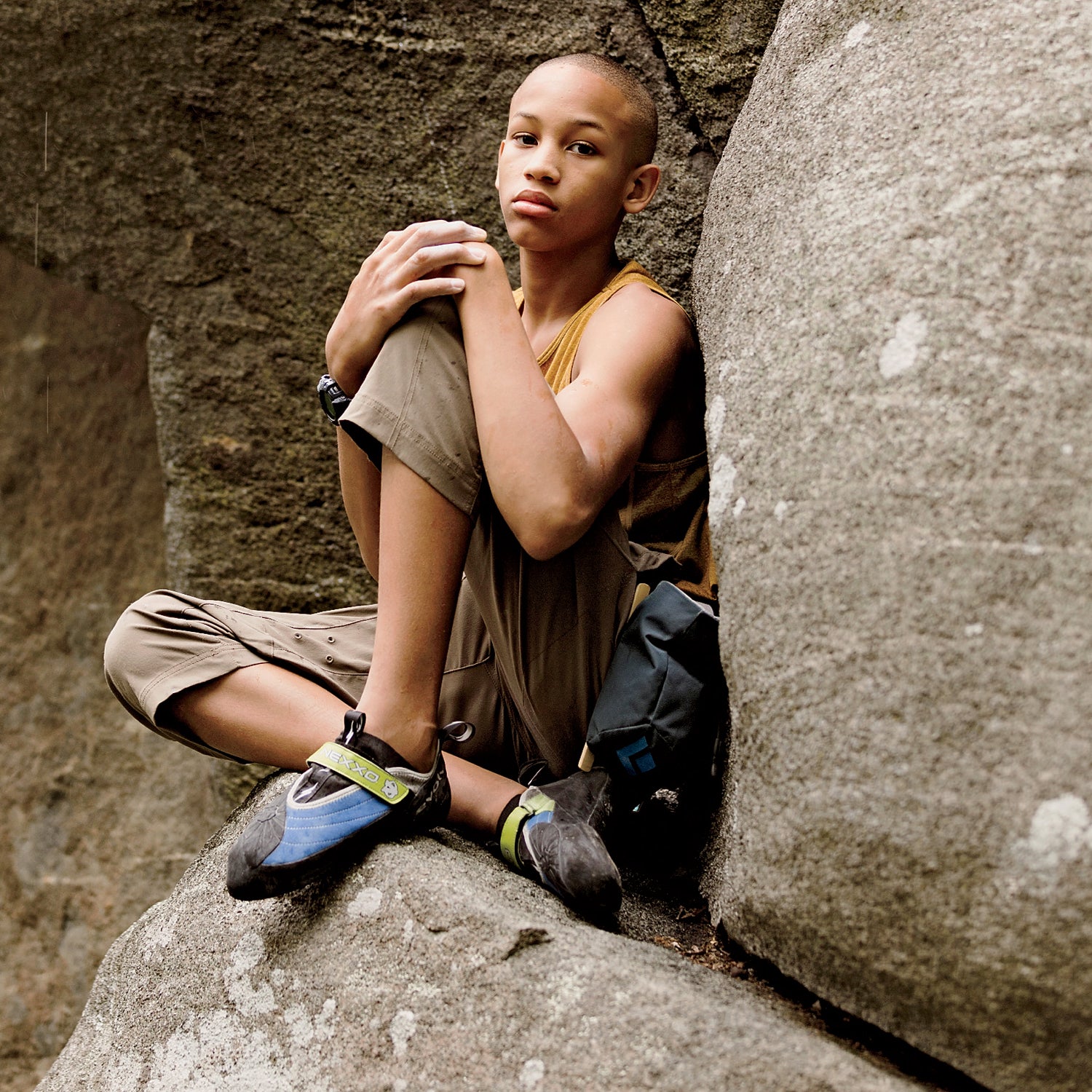 Heading out the door? Read this article on the new Outside+ app available now on iOS devices for members! Download the app.
In the opening scene of the short film "14.c," which played to a sold-out crowd at Mountainfilm in Telluride this year, Kai Lightner hangs from a sandstone roof on Trebuchet, a 5.14b route in West Virginia's New River Gorge. He pauses, legs dangling a hundred feet off the forest floor, then calmly pulls himself through the crux, his right heel hooked to an impossibly small ledge. It's the kind of move you'd expect from a bouldering great like Daniel Woods or Adam Ondra, and it's even more astonishing because Lightner was just 14. Now 15, the high school sophomore already has a packed résumé, including seven USA Climbing youth national championships. Next year he plans to aim even higher.
BORN THIS WAY: Lightner started climbing at a small gym in Fayetteville when he was six; his mother, Connie, took him there because he kept scaling the furniture at home. He bagged his first national title four years later.
BALANCE: Lightner schedules his competitions 12 months in advance but must keep his grades up to get a green light from Connie, who learned to belay so she could keep an eye on him. "She's a little bit paranoid about letting me climb outside," Lightner says. "The only way she'll let me do it is if she's on belay. But I like it. When I'm frustrated with a project, she's the one telling me I can do it."
GAINING GROUND: Last March, Lightner won his first pro competition—the Glastonbury, Connecticut, stop of the three-event Ring of Fire series. Lightner's performances, indoors and out, have prompted climbing legend Sonnie Trotter, known for first ascents around the world, to compare him to Chris Sharma. "It will be interesting to see what Kai can do in his physical prime," says Trotter.
UP NEXT: Most kids 
wait until they're 18 to go up against adults at the World Cup, one of the sport's most important competitions. But Lightner plans to do just that next year. "He should be more intimidated than he is," says Connie. "Every competition he enters, he wants to win. If there's a tree–climbing contest in the backyard, he'll kill himself to be first. The World Cup will be no different."