Sébastien Bouin Just Completed the Hardest Graded Sport Climb in the U.S.
California's Suprême Jumbo Love is the only 5.15c route to be completed in the U.S.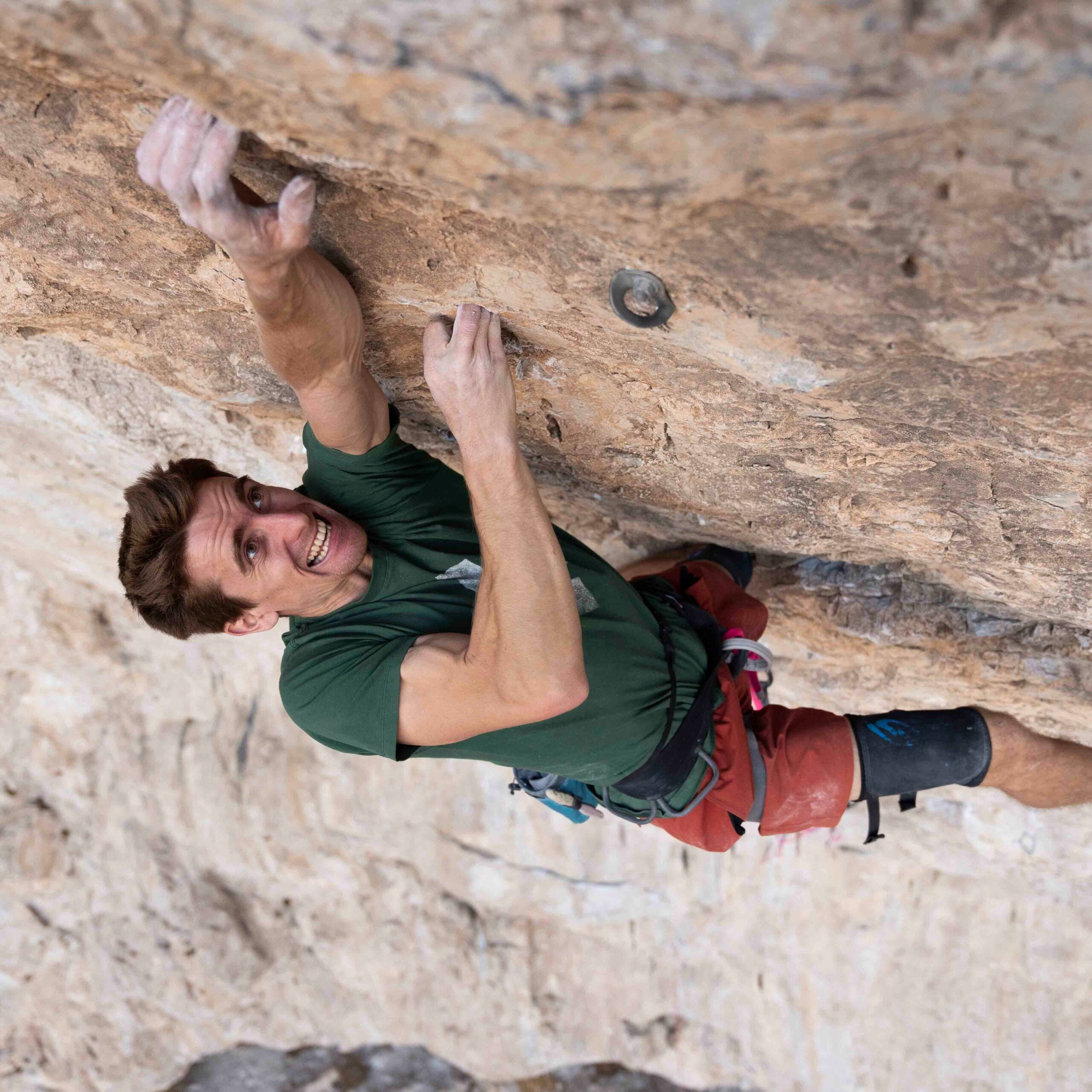 Heading out the door? Read this article on the new Outside+ app available now on iOS devices for members! Download the app.
French climber Sébastien Bouin recently completed what is believed to be the hardest sport climbing route in the United States, sending Suprême Jumbo Love at Clark Mountain, California on November 1. The 230-foot route has a 5.15c grade, and it is a direct start to Jumbo Love (5.15b), which Bouin made the fourth ascent of after just ten days of effort, on October 19. 
Suprême Jumbo Love was first attempted by Chris Sharma (the first climber to ascend Jumbo Love) in 2010. The route starts on roughly 65 feet of 5.14d before linking into the original line—just in time for the crux of Jumbo Love.
In a press release, Bouin said climbing Jumbo Love had been a goal of his since he began climbing at 12 years old: "Finishing this trip by sending the direct start couldn't be more perfect," he said.
Bouin described Suprême Jumbo Love as a "really long" effort: the initial 5.13a/b pitch of Jumbo Love is replaced with a 5.14d; then comes the crux of Jumbo, demanding precise and bouldery pocket pulling; then the meat of Jumbo, "which is really physical and pumpy"; and, finally, 65 feet of inobvious, technical slab that Bouin had fallen on twice before. "The last slab is not that hard, but if you are done, and you don't know [the beta] quite well… you can easily fall there," he said.
The first time Bouin made it through the direct start and into Jumbo Love it was his third try of the day. He said he had no chance of firing the rest of such a monstrous route. But this link was a crucial one, and provided him with redpoint insight: to have enough energy to facilitate any chance of doing the entire line, he would have to send the direct start and the crux of Jumbo Love on his first try of the day.
"Sometimes everything just comes together: shape, conditions, vibes, friends, cameraman, luck," Bouin said. "I know it doesn't happen that often, and I am very grateful to live such big moments. More to come about the history of this route, the grade reflection, and our adventures here. But at the moment, let's enjoy the suprême love."
History of Jumbo Love
First bolted as a three-pitch climb by Randy Leavitt in the mid 1990s, Jumbo Love was left largely untried until the mid 2000s when Chris Sharma first envisioned doing the route in a single gigantic pitch (it's 250 feet long, much of it wildly overhanging). Throughout 2007, Sharma and Ethan Pringle vied (unsuccessfully) for the first ascent. The next year, Pringle was sidelined by a series of injuries, but Sharma returned, living below the cliff for several weeks. When he finally made the first ascent, Jumbo Love became one of just three proposed 5.15b's (or harder) in the world—alongside Bernabe Fernandez's Chilam Bilam (established in 2003 and originally graded 5.15c but subsequently downgraded to 5.15a/b) and Dani Andrada's Ali Hulk Sit Start Extension (which, thanks to kneepads, now seems to weigh in at 5.15a/b). (Tommy Caldwell's Colorado test piece, Flex Luther, was recently upgraded to 5.15b—but it's unclear exactly how hard it was when Caldwell climbed it in 2003.)
Lead Photo: Clarisse Bompard