Tom Cruise's Climbing Coach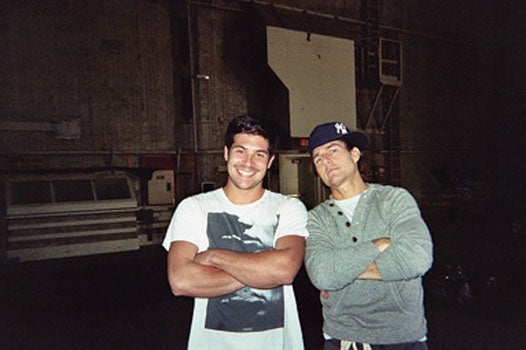 Courtesy of Aaron Tague
Heading out the door? Read this article on the new Outside+ app available now on iOS devices for members! Download the app.
Last winter, when Los ­Angeles climber Aaron Tague, 23, was asked to show up at a Hollywood warehouse and scale a portable climbing wall, he didn't know he was auditioning. Turns out Tom Cruise was watching from behind a two-way mirror, and he offered Tague a job:  to teach him how to move like a climber for a scene in this month's Mission: Impossible—Ghost Protocol. In the fourth installment of the franchise, Cruise's character, Ethan Hunt, has to scale Dubai's 2,717-foot Burj Khalifa. Eugene Buchanan spoke with Tague about his coaching stint.
Dubai's Burj Khalifa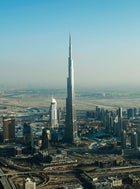 Dubai's Burj Khalifa
Outside: How was Cruise as a student?
Tague: He was very willing to learn. He wanted to get into the psyche of climbing, so we watched a lot of old videos. He was fascinated with [the late] Dan Osman. I brought him Masters of Stone II, and he loved it. I also gave him Mark Twight's Kiss or Kill. One quote he liked was "Punish the body to perfect the soul."
Did you train on set?
Paramount Studios built a training facility in the back lot. We met there once a day for a month, for one to three hours.
What does Cruise have to do in the movie?
He's inside the building, and he has to cut out a piece of window to climb to a higher floor. Then one of his suction gloves fails, and he has to climb for about 60 feet.
He actually climbs part of the tower?
Absolutely. Cruise shoots about 90 percent of his own stunts. Most of the climbing in Ghost Protocol is him. He had lines on him, but he was actually hanging out and climbing 2,000 feet above the ground. The more dangerous action stunts, like swinging in midair on one arm, are done by stuntman Casey O'Neill.
Did Hollywood finally get a climbing scene right?
The moves are legit, but Cruise has an eye for the entertainment factor. One day I reached down to roll up my pant legs, and he said, "We have to work that in."
Trending on Outside Online