Climbing Gyms Shut Down Nationwide as COVID-19 Spreads
As it became clear that climbing walls could be an ideal host for the coronavirus, most gyms closed their doors this week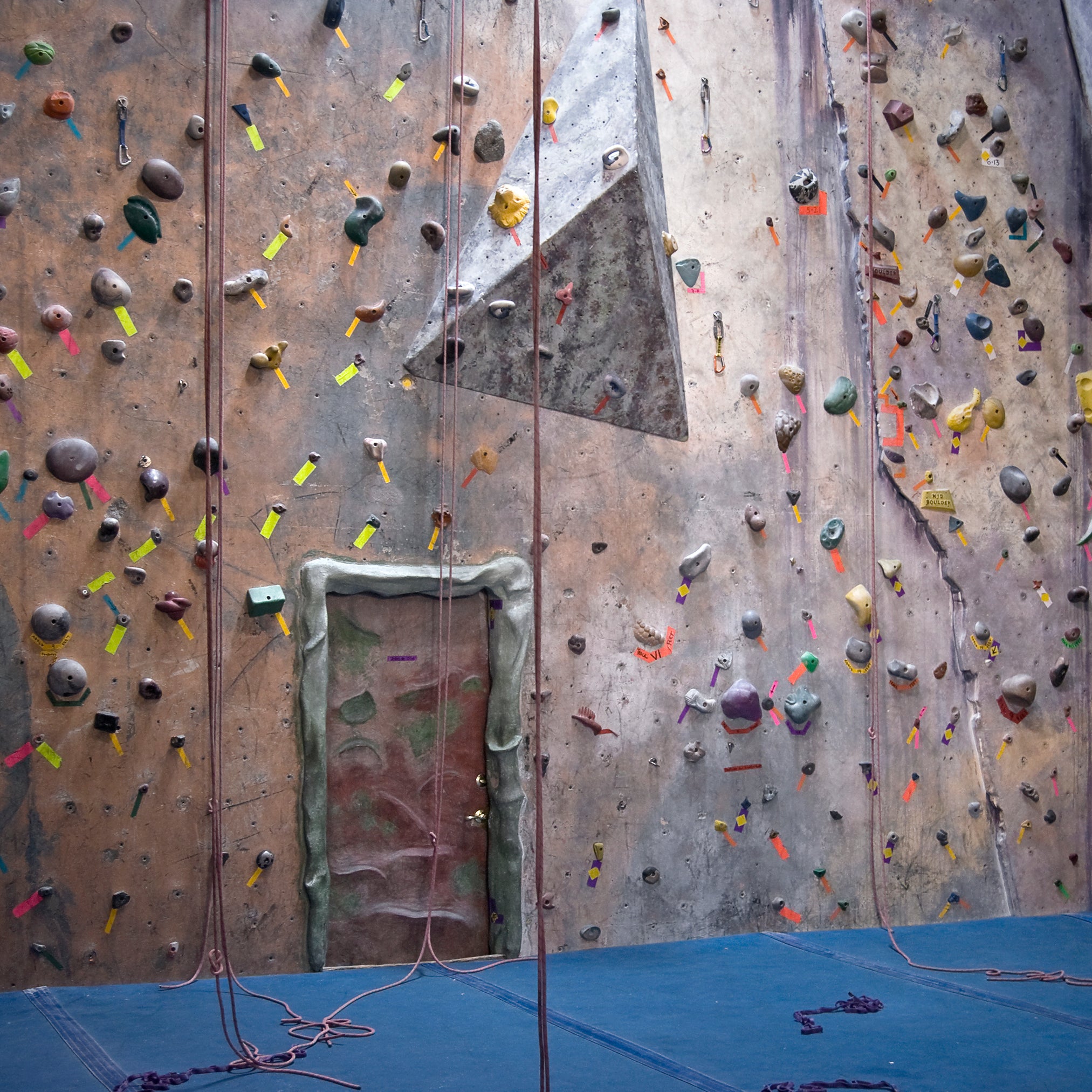 Heading out the door? Read this article on the new Outside+ app available now on iOS devices for members! Download the app.
Last week, as the coronavirus outbreak became a global pandemic and cities and states began to take measures to prevent its spread, many climbers started to wonder how long their gyms would stay open. Climbing gyms, after all, are ideal spaces for the transmission of COVID-19. People crowd around walls waiting for their turn on a route, grip holds that were stepped on seconds earlier, and dip sweaty palms into communal chalk bags.
Indeed, as mayors and governors moved rapidly to close schools, restaurants, and bars, climbing facilities weren't far behind. This week, following similar mandates, gyms across the country, from Washington State to Colorado to New York, shut down in quick succession.
What we know so far about the transmission of COVID-19 does not bode well for climbing gyms. While the Centers for Disease Control and Prevention has yet to make a determination on the different ways the disease spreads, health departments in Canada and China suggest that it's possible to contract COVID-19 by touching your mouth, nose, or eyes after contact with surfaces contaminated with the coronavirus. A study by virologists at the National Institutes of Health, which has yet to be peer-reviewed, found that the novel coronavirus can survive up to two to three days on plastic surfaces. If that's true, resin holds in gyms could serve as ideal cradles for the virus.
The first known examples of the potential transmission of coronavirus at climbing gyms showed up in Singapore. An outbreak in the city-state started on January 23, and early last week, two climbing gyms there, Boulder+ and Climb Central, halted operations after a climber who visited both premises tested positive for COVID-19. The Singaporean government ordered people who were in the two gyms during certain periods to undergo self-quarantine and authorized disinfecting companies to clean both sites.
"The coronavirus broadens our awareness, but that should have been something we put into practice before this pandemic happened."
"Climbing gyms are unique compared to other fitness gyms in that holds are much harder to sanitize," says Ronghui, a Boulder+ owner who is currently under home quarantine and did not want his last name used. But while watching the cleaning professionals sanitize the gym, he realized that it's possible to more thoroughly disinfect holds. After the closure, Boulder+ wiped mats with isopropyl alcohol and sprayed a disinfectant from the top of the climbing walls to sanitize the holds. It's almost impossible to fully sanitize public areas like climbing gyms, but Ronghui says that gyms around the world could carry out a similar form of spraying before or after operating hours. Those measures helped his gym reopn on March 16, even as the outbreak in Singapore continued to spread there.
In the U.S., COVID-19 appears to still be in its beginning stages. Last Thursday, gyms that remained open canceled group climbing, yoga, and fitness classes and saw a substantial decrease in visitors. Staff at several gyms that Oustide talked to last week reported they were disinfecting mats and door handles with bleach at least three times a day, placing hand sanitizer and wipes for use around their facilities, stopping handouts of communal items like climbing tape, and hanging up posters with general tips on how to sanitize. "The coronavirus broadens our awareness, but that should have been something we put into practice before this pandemic happened," Hannah Wineinger, a staff member at Manhattan's Steep Rock Bouldering, told Outside. 
Still, many gyms weren't able to sterilize holds every day, and as COVID-19 landed in all 50 states, climbing gyms began shutting doors to comply with government directives for social distancing. Steep Rock Bouldering closed on March 15 for the foreseeable future, as did gyms in most other states, including Seattle's Vertical World; the Brooklyn Boulders and Momentum gym chains; Hoosier Heights facilities across the Midwest; and El Cap properties such as Earth Treks, Planet Granite, and Movement.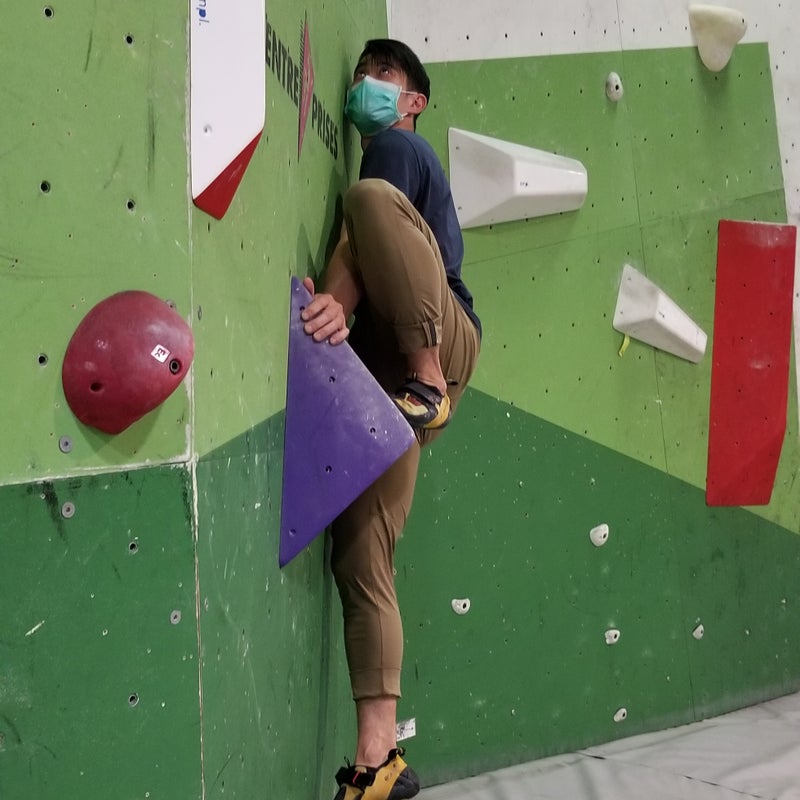 In other parts of the world, like Singapore and China, climbers have returned to their gyms already. Some in Hong Kong were seen scaling walls while wearing masks. Others in Beijing, according to climbers there, rented whole gyms for small groups of six or eight rather than stay at home. But in the U.S., climbers will have to do their best to stay in shape while in quarantine (hello, fingerboards and pull-up bars) or perhaps by responsibly climbing on boulders and walls at close-to-home public lands, as most climbing gyms are not likely to reopen anytime soon.
While climbers in many places can get their prorated membership fee refunded, gym owners are encouraging people to forgo that option if they have the means or to purchase gift cards and punch passes to use later so their businesses can try to weather the coronavirus disruption without laying off staff. "Nobody's ever experienced this before," says Rich Johnston, the 62-year-old owner of Vertical World, America's first climbing gym, founded in 1987. "There's no telecommuting for gyms, and employees are devastated. We're still trying to process it."
Lead Photo: phleum/iStock