The World Responds to Royal Robbins's Death
The climbing legend passed away on Tuesday, March 14. Here, we assembled reactions from those who knew, loved, and were inspired by him.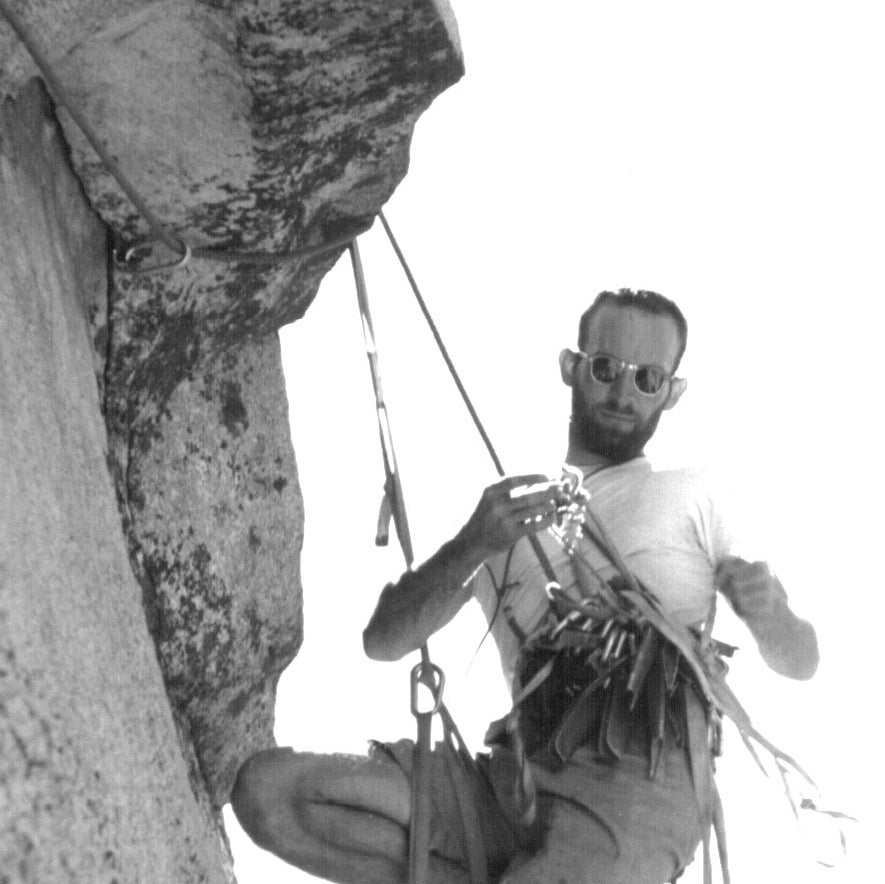 Heading out the door? Read this article on the new Outside+ app available now on iOS devices for members! Download the app.
With the death of 82-year-old Yosemite climbing legend Royal Robbins on Tuesday night, rock climbers took to social media to express their admiration for one of the pioneers of big-wall climbing and to reflect on his influence on the sport and culture. Below is a collection of reactions and responses. 
Alex Honnold, via Facebook: 
Sad to hear about the passing of Royal Robbins. He was a big inspiration to me personally with his emphasis on adventure and his clean, simple climbing style. What a legend. He lived with grace all the way through a long and full life. Something we can all aspire to.
Conrad Anker, via Instagram: 
Katie Ives, editor-in-chief of Alpinist, via Facebook: 
He was one of the first writers I ever worked with, as a young editor, and he was so kind to me. I loved how he brought the same level of perfectionism and sense of good style to his writing that he did to his climbing. I don't have any words yet for his loss except to say that he helped me see a vision of the world that was luminous, ideal, and just barely, possibly attainable. And that he had a sense of humor that was at once self-deprecating and deeply compassionate toward others. It mattered to him, immensely, to capture the personalities of his climbing partners, and he would worry over sentences about them—often sending in last-minute revisions to get a phrase just right. I had a sense that he saw writing—in the years that I knew him—as a letter to the people he loved.
Sasha DiGiulian, via Facebook: 
We each have the power to create our own path, but the groundwork is laid before us by the legends that were not afraid to dream. "Before the deed comes the thought. Before the achievement comes the dream. Every mountain we climb, we first climb in our mind" – Royal Robbins. Rest In Peace
Publications and companies have begun writing obituaries and remembrances, as well. 
From Adventure Journal: 
Robbins was an early proponent of the clean climbing ethos, along with Yvon Chouinard, Doug Robinson, and others, and he argued against big-wall siege tactics, preferring instead an early form of fast and light practiced on Salathé and then on what would become other Yosemite classics.
From Royal Robbins, the company that Royal and his wife, Liz, founded in 1968: 
Royal was a leading figure in the Golden Age of Yosemite Valley climbing and was one of the first and most vocal proponents of clean climbing. In 1967, Royal and Liz Robbins made the first ascent of Nutcracker in the Yosemite Valley using only removable nuts for protection. It was the first climb of its kind in the United States and it started a clean climbing revolution. His environmental advocacy and his love for adventure provide direction for everything we do. Royal was an inspiration to us all and will be greatly missed.
From Climbing magazine: 
After his successful climbing career, Robbins made many kayak first descents, as well as launched a climbing-gear company, importing boots, ropes, and helmets with Liz. By the 1980s, their small gear company had transformed into a successful clothing business, called Royal Robbins, which is still going strong to this day. Robbins is also know for his classic how-to books Basic Rockcraft and Advanced Rockcraft, as well as the three published volumes of his memoirs. Robbins lived in Modesto, California, with his wife at the time of his passing.
And finally, from Robbins himself, in an 1963 article for the American Alpine Journal:
We finished the climb in magnificent weather, surely the finest and most exhilaratingly beautiful Sierra day we had ever seen. The air was cool, but the direct sunlight was warm and friendly. All the high country was white with new snow and two or three inches had fallen along the rim of the Valley, on Half Dome, and on Clouds Rest. One could see for great distances and each peak was sharply etched against a dark blue sky. We were feeling spiritually very rich indeed as we hiked down through the grand Sierra forests to the Valley.