Croc Holds Man Hostage On Island for Weeks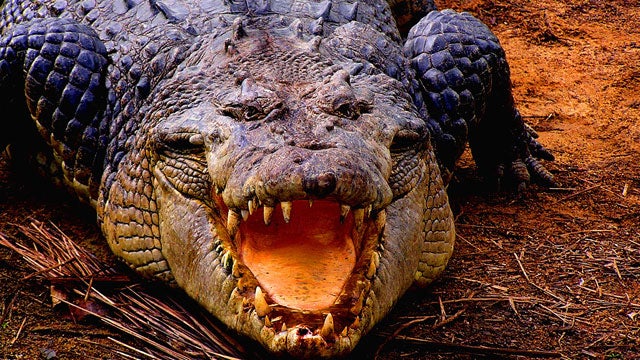 Heading out the door? Read this article on the new Outside+ app available now on iOS devices for members! Download the app.
A kayaker was rescued off the northern coast of Western Australia last weekend after being stalked by an enormous crocodile for two weeks. Ryan Blair had been dropped off by boat to explore the area in his kayak, but was unable to leave because he feared being eaten by the "very, very large crocodile," his rescuer, Don MacLeod told Australia's ABC News.
Each time he attempted to escape the island, the creature would move nearer to the kayaker. "He was about four meters away from me, and I thought, 'This is it,'" the 37-year-old told Australia's 9news. "It was so close, and if this croc wanted to take me it would not have been an issue. I was scared for my life. I was hard-core praying for God to save me."
Blair tried to signal passing aircraft and boats, but his efforts were unsuccessfull until he was spotted by boatman MacLeod, who is familiar with the large creature. "One day he just happened to surface alongside me as I was going past and my boat's 20 foot long so he was well up towards the 20-foot mark," MacLeod said. "I've seen him several times actually going by quite fast."
After rescuing the tourist, MacLeod gave him a cold beer, "Which was probably the wrong thing to do."
Only 24 hours after saving the kayaker, MacLeod helped another man whose boat was under attack by a crocodile. "He went up to get some water for his yacht to continue his journey in his little tender, rowed it up and on the way back a croc grabbed it and shook it and punched some large holes in it so he managed to get back here and we pulled it up and patched it up with some putty."