Drink Up! Wine Makes Athletes Stronger
Workouts and a glass pair perfectly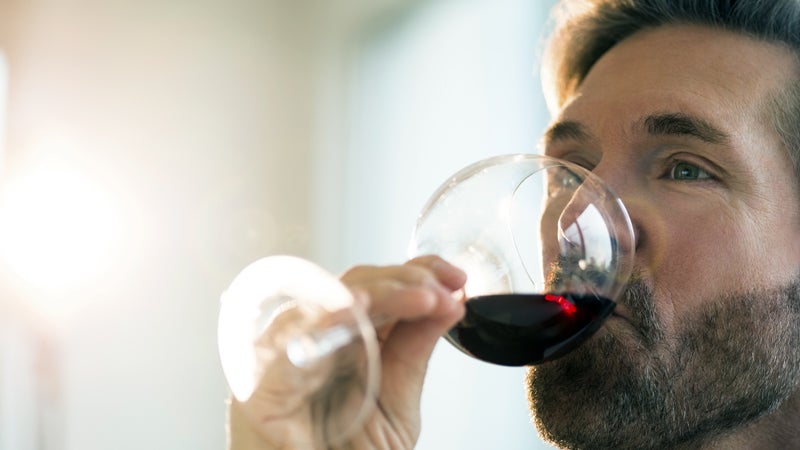 Heading out the door? Read this article on the new Outside+ app available now on iOS devices for members! Download the app.
A new study suggests that the combination of regular exercise and moderate consumption of either red or white wine improves cardiac health and lowers cholesterol.
Presented at the European Society of Cardiology, presently gathered in Barcelona for its annual congress, this new study, called "In Vino Veritas (In Wine, Truth)," is the first to track the effects of wine on people's bodies after it is introduced into their diet. Researchers followed 146 participants who regularly exercised at least twice a week over the course of a year. Participants were instructed to moderately drink white or red wine.
The study's findings show that both red (a pinot noir in this case) and white wine (a chardonnay-pinot) produced the same cardiac protective properties and lowered bad cholesterol for those who exercised. "Our current study shows that the combination of moderate wine drinking plus regular exercise improves markers of atherosclerosis, suggesting that this combination is protective against cardiovascular disease," said lead researcher Milos Taborsky in a report by the Atlantic.
The red wine used in the study contained more antioxidants than the white, including 10 times the amount of polyphenols and six times as much resveratrol, but the two wines proved equal in cardiac benefits. This suggests that the resveratrol is not the cure-all it was once heralded as, but that alcohol—and exercise—is.