Drug Lord
On the eve of bike racing's greatest event, RICHARD POUND—chairman of the World Anti-Doping Agency and the top cop in the war against cheating in sports—weighs in about Lance Armstrong, Barry Bonds, drug testing, and why he suspects the peloton still isn't clean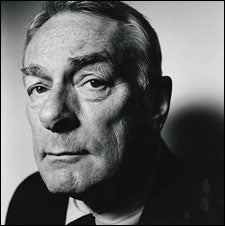 Heading out the door? Read this article on the new Outside+ app available now on iOS devices for members! Download the app.
Did Lance Armstrong cheat? If we ever reach a definitive conclusion about the seven-time Tour de France champion, we'll likely have 64-year-old Richard Pound to thank. As chairman of the Montreal-based World Anti-Doping Agency (WADA), an independent organization created in 1999 by the International Olympic Committee, Pound oversees compliance with the World Anti-Doping Code, a complicated set of rules applied to every sport represented in the Olympic Games. The position also makes him one of the most powerful figures in modern athletics.
Complete 2006 Tour Coverage
Richard Pound

Richard Pound
A former Olympic swimmer for Canada, Pound is famously pugnacious—he once called diplomacy "something you do until you find a rock"—and has a history of sounding off about his belief that illegal performance enhancers are still widely used in bike racing, among other sports. Last summer, when the French newspaper L'Équipe published a report alleging that Armstrong had used the banned red-blood-cell booster erythropoietin (EPO) during the 1999 Tour de France, Pound said he had great faith in the investigation's veracity and added, without citing Armstrong by name, that "there was a very high probability" that racers had doped during the '99 Tour. He went on to demand that the Union Cycliste Internationale (UCI), pro cycling's Switzerland-based governing body, launch its own investigation. UCI officials have indicated that the organization's report will be released as early as late May, but Pound has made it clear he has little faith that it will address the questions surrounding Armstrong.
The L'Équipe allegations are highly controversial. A French reporter obtained 15 doping-control forms signed by Armstrong during the '99 Tour, along with results of recent experiments performed by France's top WADA-accredited drug lab on urine samples taken that year. By matching code numbers on the forms with numbers from the experimental results, the reporter determined that six samples belonging to Armstrong appeared to have tested positive for EPO. Exactly how the reporter got the documents—and other elements of the affair—remains a mystery, leaving many people uncertain about whether all the skullduggery proved anything. Pound hasn't said that it does, but he's made it clear—again and again—that he won't let the controversy fade away.

OUTSIDE: When you think about Lance Armstrong, do you think, Wow, one of the greatest athletes in history probably cheated? Or do you just not know yet?

Pound: I'm kind of a romantic about this. Armstrong's story—in many respects other than cycling alone—is so compelling that I would love there to be a real hero. I wish it were true that he was absolutely EPO-free in 1999 and every other year. But, boy, there's just so much that cries out for an answer.
Dutch lawyer Emile Vrijman has been asked by the UCI to investigate the L'Équipe affair. You've demanded a "full investigation." What would that entail?
Determining whether the urine samples were positive and whether any of the positives were Armstrong's.
Let's say the report proves Armstrong doped.
Then we would say to the UCI: What are you going to do about it? And that is about all we can do. Then the UCI will have to decide. It's their damned flagship event.
What leverage does WADA have over the UCI to make them do anything?
I am not sure what leverage we have. The samples were provided in a bike-racing event that took place in 1999, about four months before we were in existence. But they can't have it both ways. They are complaining about us and the lab violating rules that were issued after we were created. Well, if you want to work under the WADA code, then you may have to take some disciplinary action mandated by the code.
You've publicly feuded with former UCI chief Hein Verbruggen over several issues, including your statement last September that Verbruggen himself was the source of the UCI leak. But when you met with him in Turin, Italy, during the Winter Olympics, you said you didn't think he was behind the leak. Was this public peacemaking?
Yes and no. It had been my understanding that the 15 forms came from him. I now have copies of them. At our meeting in Turin, I said, "Look, Hein, here is the document they reproduced in full in L'Équipe." And he said, "Yes, that came from UCI." I said, "Well, here is another one and another one and another one and another one. They all come from UCI."
This was something he said he hadn't known, but he said he did not give them to L'Équipe himself. I said, "Fine, I am happy to accept your explanation, as long as you understand that I am sitting here with 15 forms in my pocket that came from the UCI." They then conducted their own investigation and found that one of their own people gave them to the L'Équipe reporter, and I am sure there will be some disciplinary process in that regard. [Thus far, the only person disciplined has been UCI health manager Dr. Mario Zorzoli, who appeared to have been fired in late February, after the Pound-Verbruggen meeting, but was reinstated in March.]
How did you get the 15 forms?
I got them from somewhere else.
Where? Or are you not going to say?
That's right.
What will your response be if the Vrijman report is not satisfactory to WADA?
This is still a live file, and one option is to conduct our own investigation. We would certainly comment on the report. I am very concerned, because when I met Verbruggen at the Winter Olympics, he was telling me about a draft of the report, saying it would be critical of WADA. And I said, "Hein, the guy who wrote this hasn't even spoken to us!" So, sure enough, in late March, out came some questions from this guy, all of which were related to how the information became public and not to the UCI's role in it or the possibility that one of the finest drug labs in the world was, in fact, correct in its analysis.
Casual fans look at such controversies and wonder about the fairness of pro cycling. Are they wrong to feel doubts?
No, I don't think so. That is the price the sport pays for letting this thing get out of control. People also say, "Ah, well, everyone's doing it." And that is a very unfortunate mind-set to have about the vast majority of athletes, who compete fairly.
How much of the peloton do you think cheats?
I don't know these days. There is such an institutional denial. I mean, the UCI has even said that, since they haven't found any positives during the last couple of Tours, they should cut back on testing. This is mind-boggling.
After testing positive for transfusing somebody else's blood at the 2004 Vuelta a España, Tyler Hamilton challenged the validity of the test, suggesting that he could be naturally "chimeric"—that is, that he could have the blood of two people circulating in his system, a remnant of a prenatal twin that vanished in the womb. He'll be eligible to race again in September. Would you have given him a longer ban?
When you put up such a spurious defense, I would say your ban should start from the time your final judgment is rendered—which in his case was February 2006.
Rather than dating it from the offense?
Yeah. When your defense has zero merit at all, it should start from the judgment. But whatever the rule is, we've got to apply it. So if it's September, so be it.
Let's talk about sports in general. Two recent books use leaked grand-jury testimony to make a convincing case that Barry Bonds used steroids and other drugs for years. Yet he's still denying everything, and his own team doesn't seem to care. When you see something like this, how does it make you feel?
The Bonds situation is something folks in baseball ought to have known about years ago. The changes in his performance were too stunning too late in a career to go unexplained and unnoticed. The San Francisco Giants' position is irresponsible. Baseball has a huge problem with this; they closed their eyes for so long that nobody believes them anymore.
Giants fans don't seem terribly upset, either.
Well, they should be. Lots of people are willing to go out and watch freak shows for a while, then you start to think about what it means as you work down from Barry Bonds to the base of the pyramid, where high school baseball players are using the stuff.
That's not very diplomatic.
Drugs are not a diplomatic issue. It's a matter of cheating. If you are using these drugs, you are cheating. Part of the reason we have such a big problem is that sports leadership, until we created WADA, thought this was a diplomatic problem and treated it like that. What happens in diplomacy is that the rogues say whatever they think they should say to make the issue go away, and then they do whatever they were doing before.
You've been very vocal about this with baseball, the UCI, the NFL, the NHL. What if cycling's top officials say, "We have a worldwide audience with the Tour de France. We will implement our own doping protocol. We will run it ourselves so we do not have this constant harassment from WADA"?
Cycling is an Olympic sport, so people in charge of the sport would also have to stand up and say they're withdrawing from the Olympics, because they're not willing to adopt a code that's the consensus for 202 countries, the entire Olympic program, and professional leagues around the world. If that's your statement, you have a big problem. In my country, there would be no more funding for cycling.
You've been on the receiving end of intense criticism. A lawyer for U.S. track star Marion Jones—whose name came up in the BALCO doping scandal—once accused you of "a litany of anti-American smears" and said you had "no business being involved in the Olympics." Does that get to you?
No. I have to look at what they're saying, who they are, what they represent, and then start parsing it. The louder they scream, the more likely it is that you've hit pretty close to home.
Trending on Outside Online