Duo Completes First-Ever Free Climb of Dawn Wall
Pair summits Yosemite's El Capitan in 18 days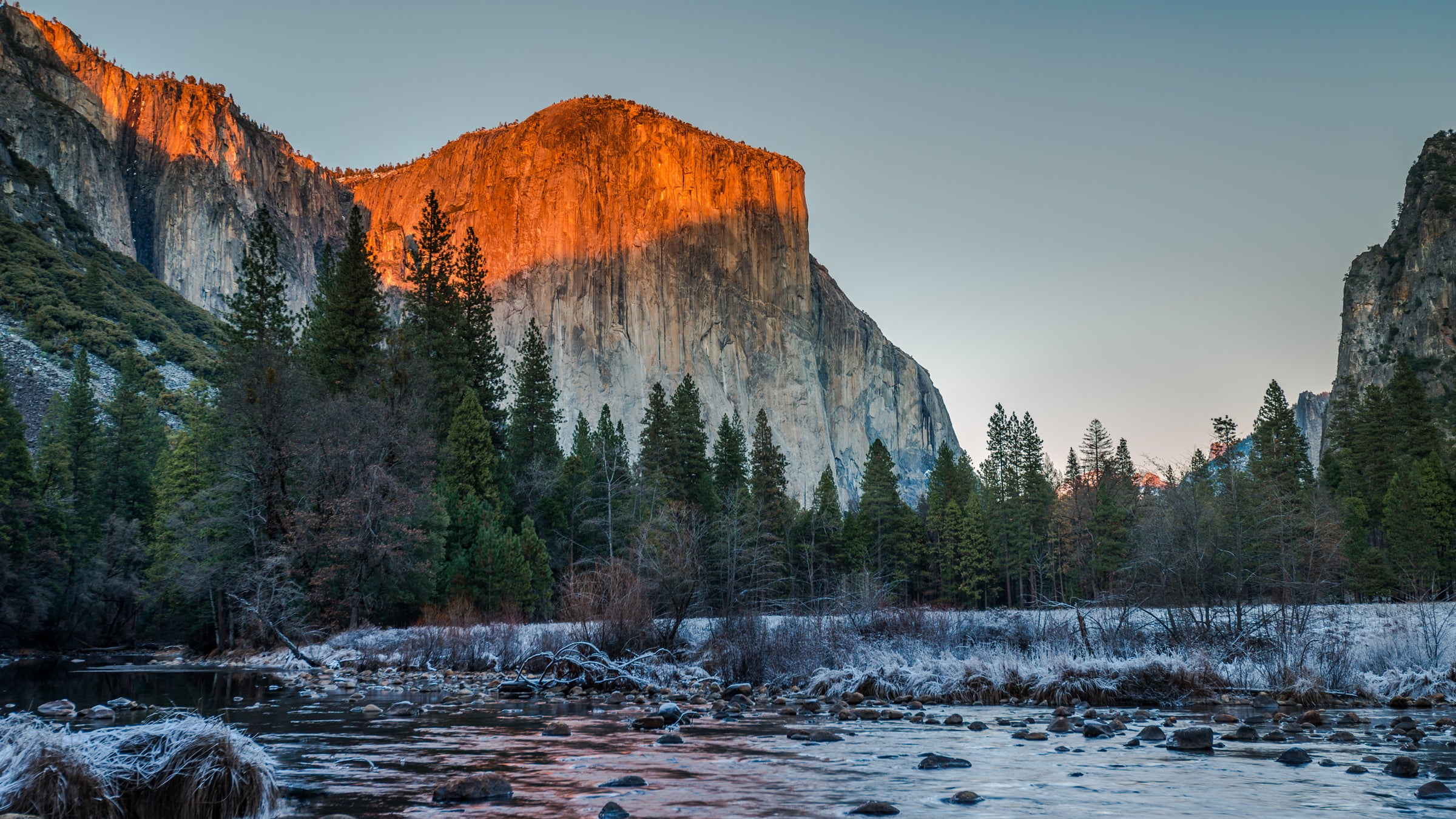 Heading out the door? Read this article on the new Outside+ app available now on iOS devices for members! Download the app.
On January 14, after a two-and-a-half-week journey, elite rock climbers Tommy Caldwell and Kevin Jorgeson hauled themselves over the lip of Dawn Wall, a 3,000-foot-tall sheer rock face on the east side of Yosemite's iconic El Capitan peak. It was the first time in history that the route has been free climbed in a single push.
The pair had been planning the climb for nearly a decade before embarking at the base of the wall on December 27. Caldwell, 36, of Esetes Park, Colorado, and Jorgeson, 30, of Santa Rosa, California, joined forces in earnest in 2009 to begin mapping a route up the 32-pitch wall, and to prepare physically. Pitch 15, a sideways traverse with little to hold, proved an enormous challenge for Jorgeson, who stalled on the section for several days.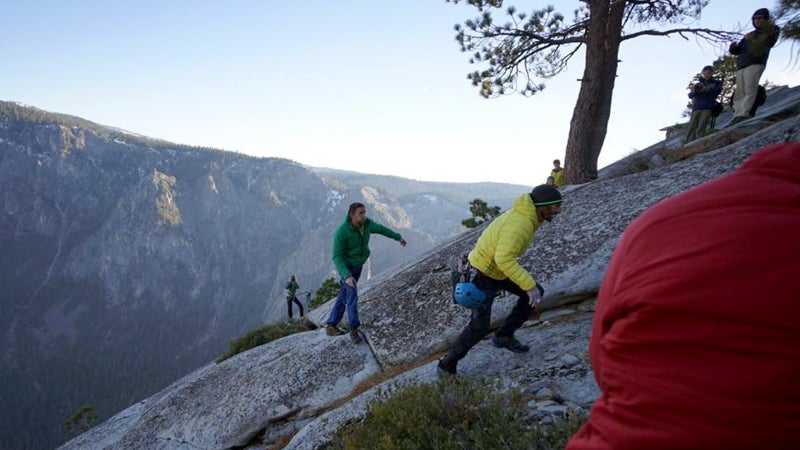 Dawn Wall, named because it's the first surface to get sunlight from the East, is widely considered El Capitan's most dangerous route and one of the most difficult climbs in the world.
Caldwell and Jorgeson aren't the first pair to make the climb—Warren Harding and Dean Caldwell completed it in 1970—but they are the first to do it with ropes used only to prevent falls, not to aid the ascent.
"What makes the Dawn Wall so special is that it's almost not possible," renowned free-solo climber Alex Honnold told the New York Times. "The hardest pitches on the Dawn Wall are harder than I've ever climbed."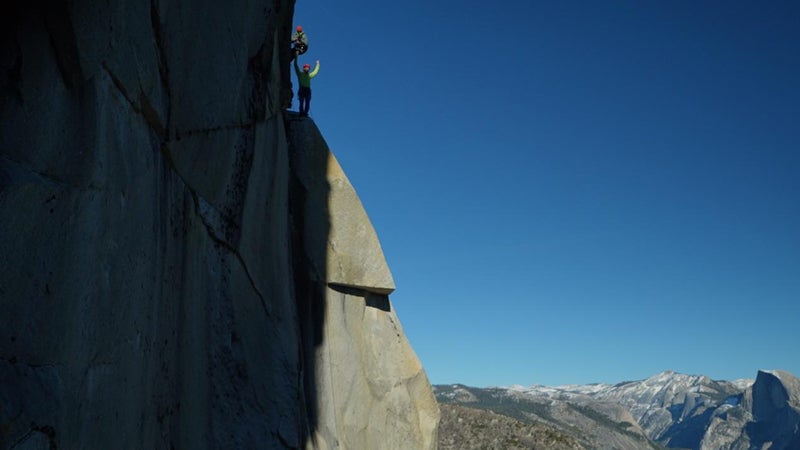 Lead Photo: Mitchell Cipriano/Flickr