2018's Boldest Activists
The movers and shakers inspiring positive change in the outdoors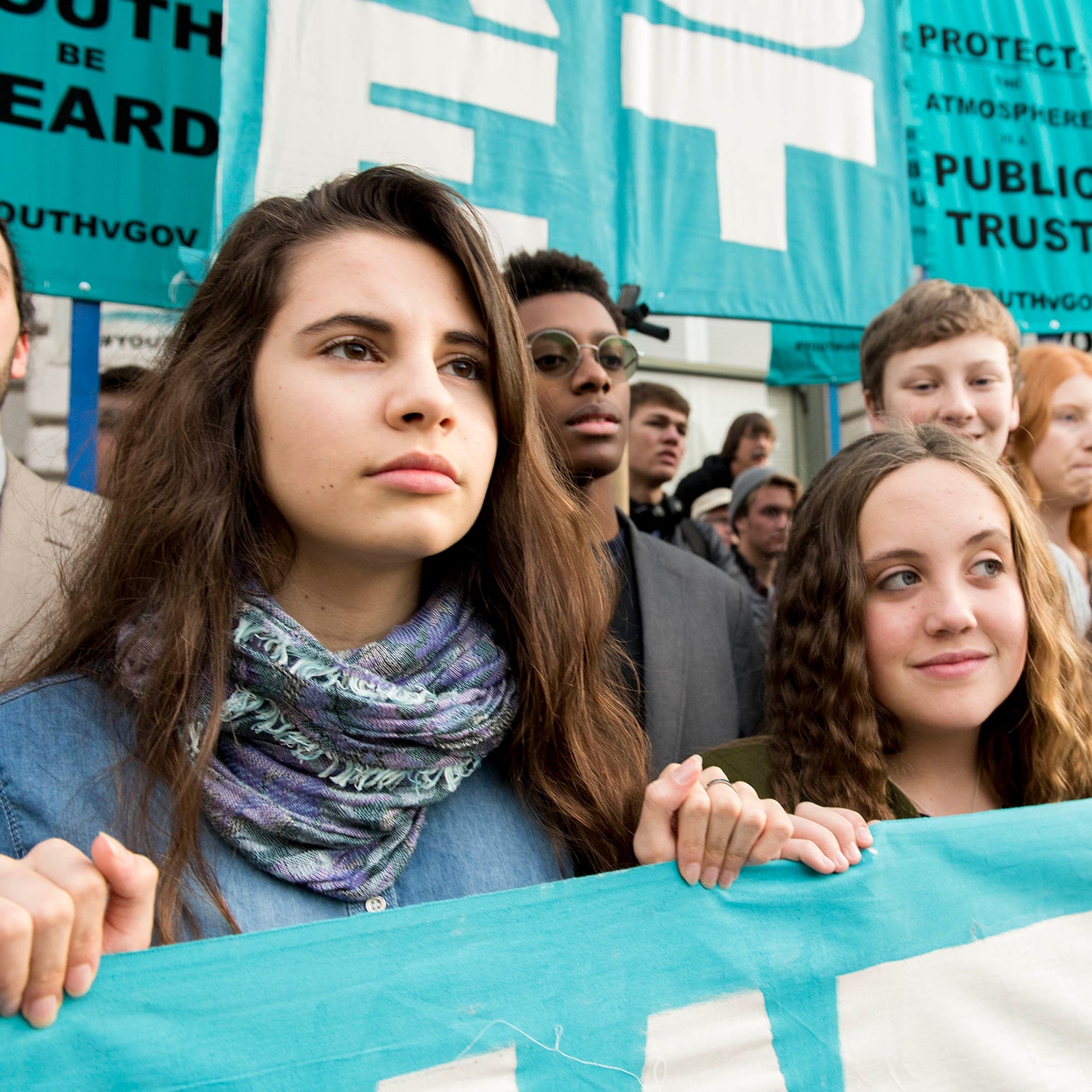 Robin Loznak
Heading out the door? Read this article on the new Outside+ app available now on iOS devices for members! Download the app.
Juliana v. the U.S.
Kids suing the government over climate change
Two days before Halloween, a history-making federal trial was set to get underway in a U.S. district court in Eugene, Oregon. Juliana v. the United States of America was filed by 21 American youths who claim that our government, by knowingly supporting activities that hasten climate change, is violating their constitutional rights to life, liberty, and property while also inflicting damages on public-trust resources like coastlines and forests. Since the suit was filed in the summer of 2015, the government has failed numerous times to have it dismissed. When proceedings start, Kelsey Juliana, at 22 the oldest plaintiff, and the others will call on witnesses that include a Nobel Prize–winning economist, a climate scientist, and a pediatrician. But their most persuasive arguments may end up being their own personal stories. Levi Draheim, 11, lives on a barrier island in Florida that has seen rising seas, hurricanes of increasing power, and crippling property devaluation. Jayden Foytlin, 15, is from a small town in Louisiana that was devastated by a thousand-year flood. Jaime Lynn Butler, 17, had to move from her home in the Navajo Nation in Arizona to Flagstaff after the springs her extended family depend on for agriculture dried up. Their hope is to legally compel our government to take giant steps toward a zero-carbon economy. A ruling is expected sometime in the spring. Should the kids be victorious, the feds will almost certainly take the case to the Ninth Cir­cuit Court of Appeals, in San Francisco. If the government loses there, you can bet the fight will end up in the Supreme Court. —Will Cockrell
---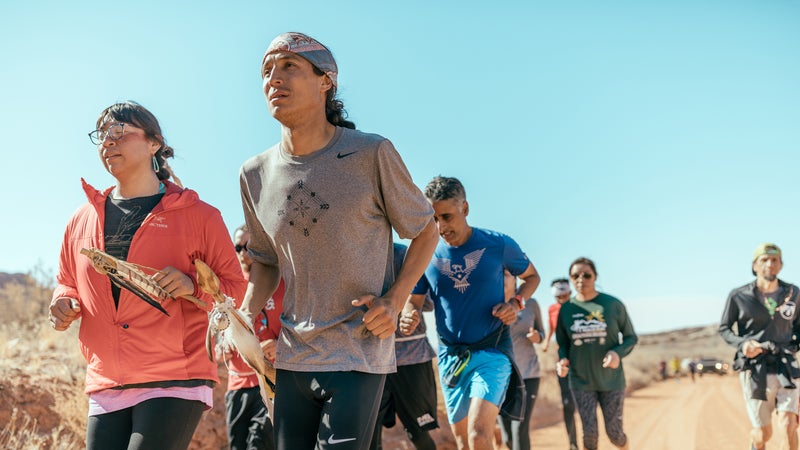 Dustin Martin
Prayer runner
In March, more than 120 people representing more than half a dozen Native American tribes came together to run 785 miles across the Southwest to protest the Trump administration's shrinking of the Bears Ears and Grand Staircase–­Escalante National Monuments in Utah. Known as Sacred Strides for Healing, the six-day relay-style event followed four separate routes that began in New Mexico, Arizona, or Colorado and ended in Bears Ears. Dustin Martin, a 28-year-old who was one of the lead organizers of the event, explained the rationale: "The best way to understand your landscape is on your feet."
Martin, a Navajo, is executive director for Wings of America, a Santa Fe–based nonprofit that fosters activism and leadership in Native American communities through running. He described the Sacred Strides participants as prayer runners and saw their effort as the foundation for an enduring battle to protect spiritually significant public lands.
"It wasn't just about the miles," he says. "It's a testimonial. As future lands come under threat, these are the people who will have firsthand accounts of what a place was and what it used to look like."
Martin is proud of his people's running tradition—historically it was a way to pass messages over vast distances—and often asks younger Native Americans if they could endure many miles like their ancestors. "Kids always say yes," he says. "But Sacred Strides was hard proof. It also expanded my vision of the type of community and healing that can be facilitated by running."
His strongest takeaway from the experience was the bond it created between different tribes. "When you cover so many miles as a team," he says, "you gain an understanding of each other and respect for each other that you usually get only through years of collaboration." —W.C.
---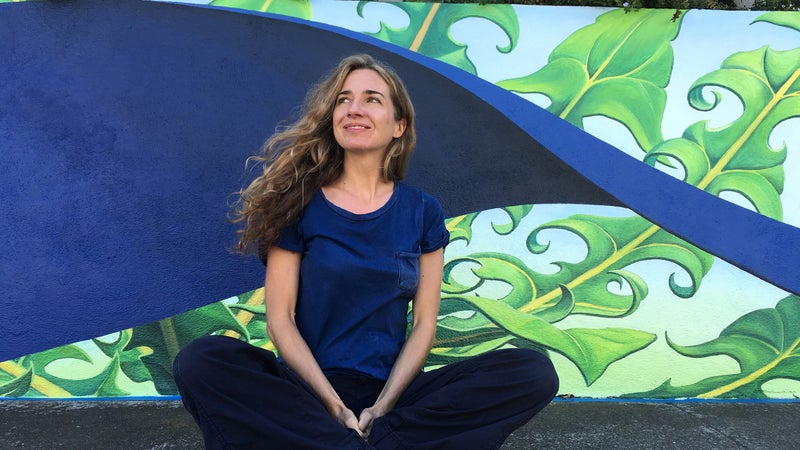 Mona Caron
Artist making bold statements with giant plants
Caron, a Swiss muralist, first began painting weeds on rooftop walls in her adopted home of San Francisco in 2010, after being captivated by the plants' persistence in difficult conditions. Soon after, she was creating gigantic murals on buildings around the world—Brazil, Spain, Taiwan—and collaborating with local artists to produce works that incorporate economic- and environmental- justice themes. This year she completed her tallest project yet: a 16-story mural in Quito, Ecuador, that she created with painter Raúl Ayala and nine women, indigenous activists from Amazonian and Andean territories. The imagery—the native women in a surreal field of corn and yucca—salutes their fight to protect traditional agriculture from industrial food production and fossil-fuel extraction. It took several weeks to complete, and Caron was often dangling as much as 160 feet above the ground from dawn to dusk. She says: "My intention is to inspire change, to motivate through awareness, and to energize through beauty." —Megan Michelson
---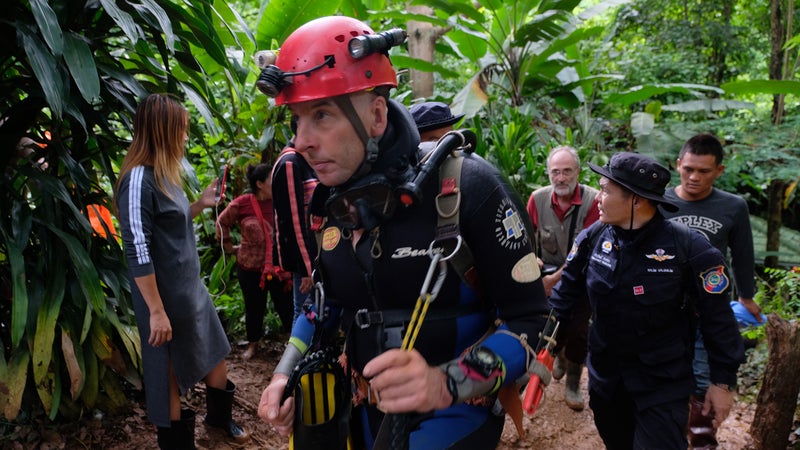 Rick Stanton
Rescue diver who located the Thai soccer team
"When I was a teenager, I saw a TV program about cave diving in the UK and thought, That looks like something I'd like to do. But it wasn't until my twenties that I managed to get equipment and train myself. I don't have any certifications, but I've been diving for almost 40 years. I've participated in cave rescues all over the world, but I've never seen anything like what we saw in Thailand.
A friend in Chiang Rai told me about the soccer team before it was international news. I made some calls, and I knew my crew could add something to the mix. When we arrived, they were pumping water out of the caves and Thai Navy SEALs had been searching for a few days.
Another diver named John Volanthen and I were the first to locate the boys, ten days after they'd gone missing. We were swimming on the surface, having a conversation. The boys heard us and started calling out. We shined our light, and one by one they appeared in the dark passage. I was amazed they were still alive. They were very stoic—they said thank you again and again. One asked if we could take them out, and John said, 'Not today.'
But we told them it was going to be OK and that more people would be coming to help. At that point, we genuinely had no idea how to get them out. The plan evolved. We'd found them on a Monday, and by the following Sunday we were able to transport the first boy out through nearly a mile of largely flooded passages. It was a technically difficult dive with minimal visibility, and many of the boys couldn't swim.
Once we had all 13 out, somebody snuck a bottle of bourbon into the entrance of the cave, and we had a small celebratory drink. We met some of the parents later—that was very emotional. We stood in a line opposite each other, and because of the language barrier, we didn't really speak, but they came in for hugs. Most rescues don't end on such a happy note." —As told to M.M.
---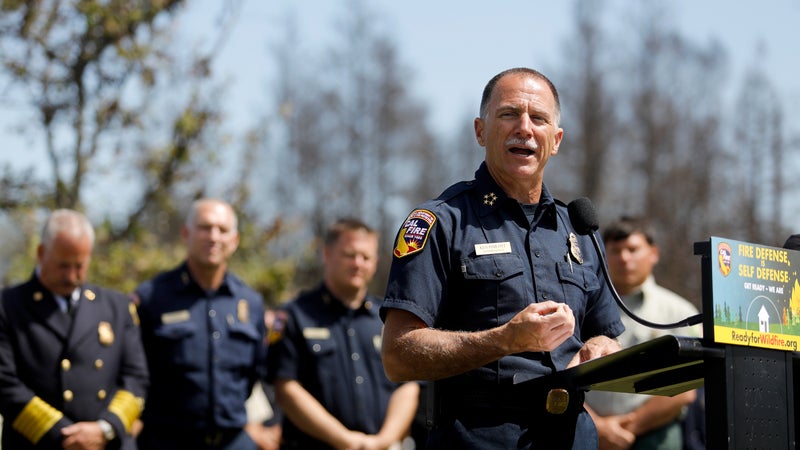 Ken Pimlott
Wildfire chief on the front lines
California has entered a frightening new era of catastrophic wildfires. Pimlott, chief of the California Department of Forestry and Fire Protection, or CalFire, has directed the state's response to the blazes, which has made him acutely aware of the health and safety of firefighters. "This year we had multiple fires that exceeded 100,000 acres," he says. "That puts more stress on firefighters: more days on the fire line, more days away from home. All that comes at a cost."
As each year brings another round of record-setting infernos, the men and women in the field are being asked to do more. "We can't keep working people four or five weeks straight," he says. "We need to ensure they get time off, to be away from work. It's no different than soldiers being deployed overseas. They build up stresses." Pimlott, who's been chief since 2010, has responded by beefing up staffing year-round and rewriting the state's strategic plan for managing fires in a changing climate. Six firefighters were killed in various incidents earlier this year, and he was on the ground immediately for most. "I've been in the room with grieving families all too often," he says. In December, Pimlott will retire after 31 years of service. His plan? "I haven't taken a vacation in eight years, so I'd like to go to Hawaii with my family." —M.M.
Trending on Outside Online