3 Ways the Outdoor Industry Can Save the Planet
Outdoor brands are becoming a politically active force. Now that the battle for Outdoor Retailer is over, what's next? We spoke with a dozen industry leaders to find out what battles are shaping up.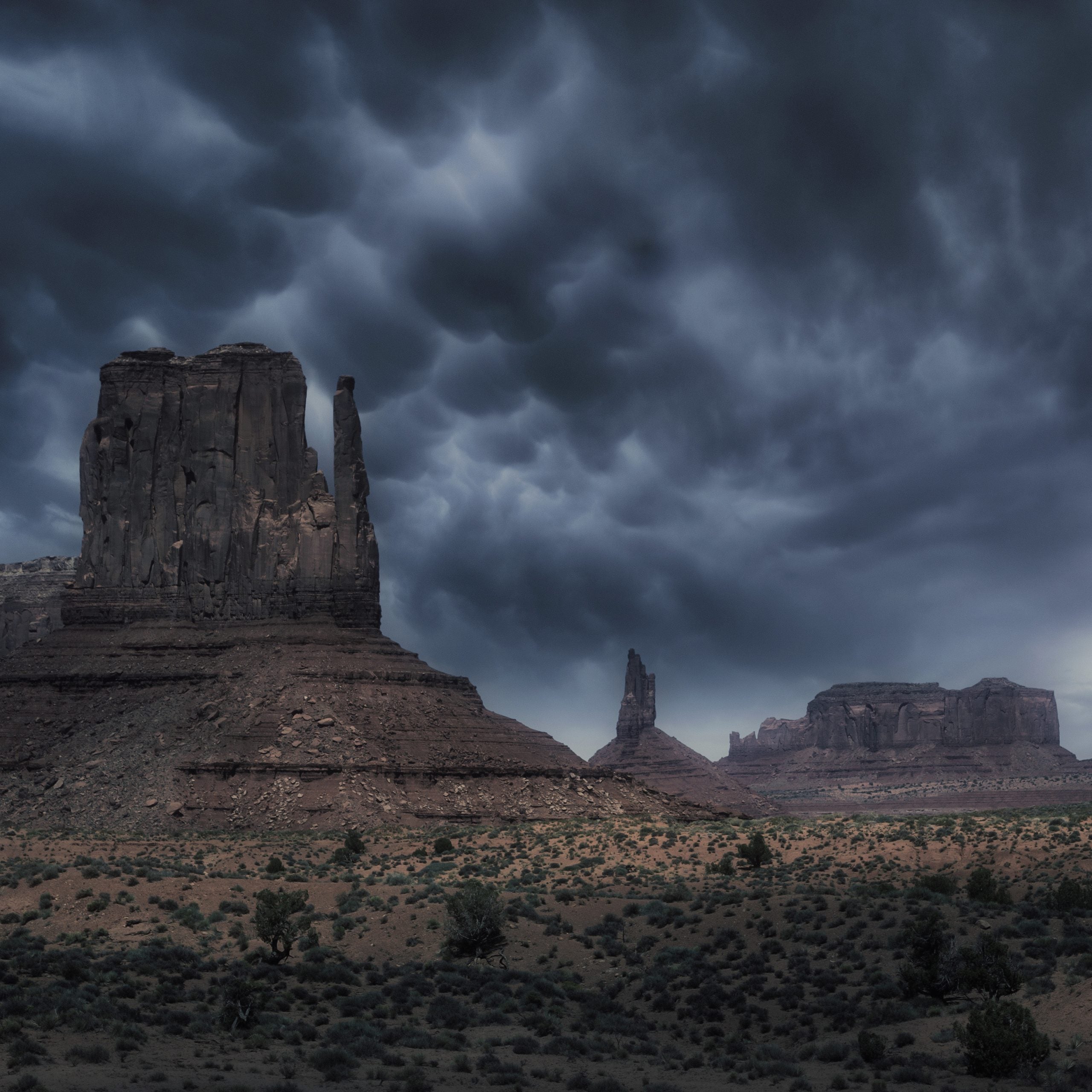 Aurora Photos(Photo)
Heading out the door? Read this article on the new Outside+ app available now on iOS devices for members! Download the app.
This month, the outdoor industry stood up for conservation in a big way. In mid-February, the Outdoor Industry Association used the Outdoor Retailer show's home in Utah, where state lawmakers are pushing legislation that threaten public lands nationwide, as leverage to change the stance of Utah Governor Gary Herbert. It wasn't a perfect example of justice served: the effort failed, the trade show is pulling out of Salt Lake City, and Herbert and the Utah congressional block seem just as intractable on the issue.
But there's a silver lining: the outdoor industry is more galvanized than ever to fight for conservation.
"I've never seen the industry this fired up," says Amy Roberts, OIA president. "In the negotiations around [Outdoor Retailer], people were willing to sacrifice some of their business interests for their principles. We showed that our businesses are built on a core set of values, and those values unified us."
In 2012, OIA reported that its industry—from duck call makers to ski-in-ski-out resort hotels—employed 6.1 million people and injected $646 billion into the U.S. economy. That makes it bigger than auto and pharmaceutical combined. (Granted, those numbers come from an industry group, but a law passed last year instructs the U.S. Department of Commerce to measure the outdoor industry alongside sectors such as oil and gas and aerospace.) The question, says apparel and gear maker Outdoor Research's CEO Dan Nordstrom, is what the industry is going to do with the momentum it gained from standing up to Herbert?
"This engagement has to be part of a bigger thing," Nordstrom says. "Let's not put our hands in our pockets and walk away. Every one of the historic victories that created the legacy of public land we all love so much could be gone in a few months, taking us backward half a century."
To find out just what the outdoor industry should doing with its political clout, we spoke to a dozen retailers, manufacturers, and trade officials. It's not a radical agenda. The industry is made up of businesspeople—not activists—who make a living selling to a surprisingly wide range of customers. But that range may be just what the country needs, says Luis Benitez, the director of Colorado's Outdoor Recreation Industry Office. "People from both ends of the political spectrum buy outdoor products and use them getting outside. It's something we can all agree on. Some form of agreement is what this country needs right now." Recreation on public lands, many people pointed out, is a bi-partisan cause. Here are the three major strategies that have emerged to fight the land transfer movement:
Pressure Anti-Conservation Lawmakers
Everyone we spoke with agreed that preserving public lands should be top of the agenda. "It's an essential issue for anyone who recreates outdoors, and it should be for any company who sells products to facilitate that," says Peter Metcalf, the former president of Salt Lake City-based Black Diamond and a longtime activist for public lands.
They also agree that Utah is still the pressure point for the public lands controversy. "We aren't done with Utah yet," says Nordstrom. There's an Outdoor Retailer show in Salt Lake City scheduled for this summer. "We should all be shutting down our businesses at 4 p.m. on the first day of the show and marching to the capitol building. We need to rattle their cages."
Utah representatives have introduced or supported a variety of legislation that could harm public lands, including bills to sell them off (since withdrawn by Representative Jason Chaffetz after outcry from sportsmen), ban the designations of national monuments in Nevada, and limit EPA powers. Last week, Patagonia launched a phone campaign to pressure Herbert to both support the new Bears Ears National Monument, which he is encouraging President Trump to abolish, and to drop his appeal to shrink Escalante Grand Staircase National Monument. "We've got a national campaign planned to support Bears Ears in early March, to coincide with the entry of new Secretary of the Interior Ryan Zinke," says Patagonia spokesperson Corley Kenna.
Metcalf points out that keeping pressure on Utah lawmakers is critical for another reason: certain pieces of legislation originating in Utah are copied, sometimes verbatim, by lawmakers in other states. "I always say that Utah is the birther state for a lot of these anti-stewardship, anti-public lands bills across the country," he says. According to the conservation think tank Center for Western Priorities, in 2015 alone, 36 such bills were introduced in western states like Idaho, Oregon, and Wyoming. "We need recreationists involved at the state and local level fighting this stuff," says Metcalf. "Lands issues need to be a binary voting issue, in the same way gun rights are for NRA members. You are either for protections of federal lands, or against them."
Chaffetz pulled his land sales bill, HR 621, because of the outcry from both adventure sports enthusiasts and sportsmen. "The hunting and fishing community are essential allies," says Benitez. "Sportsmen were the original conservationists. Trump's kids are hunters and fishermen." The key is securing those allies. "We have to start finding commonalities, not differences," says Benitez. "There are thousands of people whose outdoor activities range from mountain biking to fishing, from skiing to hunting, as well as motorized sports like dirt biking, myself included. Those people need to stand up, to help facilitate conversations between users and political affiliations." The OIA, for one, currently has one lobbyist dedicated to state-level conservation and access issues, but hopes to hire more, says Roberts.
Fund Lobbyists
While recreationists are pressuring politicians on the local level, it's also time for corporations to organize for lobbying efforts in D.C., says Benitez, "We should have a super PAC that supports recreation-oriented political candidates at all levels," says Benitez. Most other billion-dollar industries have them—"outdoor recreation should as well."
Benitez points to a new effort in Virginia to get both Democrats and Republicans together in the outdoors. The Outdoor Caucus is a group of lawmakers, policymakers from enviro groups, and industry representatives getting together for hiking and kayaking trips in the hopes of finding common ground. Benitez has a similar plan for Colorado. He and Lt. Governor Donna Lynn are inviting state legislators on an ascent of Mount Democrat, a 14,154-foot Colorado peak.
Boost Access
Making sure that places to play in the outdoors are accessible to everyone should be a core mission of a motivated outdoor industry, says the OIA's Roberts. "That's how we build our constituency," she says. The OIA is lobbying to make sure that the infrastructure spending bills planned by the Trump administration include outdoor recreation opportunities like bike paths, whitewater play parks, and more urban forms of recreation. "People need to have places where they can find adventure every day, after work—not just places they drive to on weekends," she says.
It also means helping more people access those deeper natural places. The OIA is working with the Forest Service and legislators to streamline the often arduous process for permitting group wilderness trips. "We know from research that fewer millennials and people of color are getting into the outdoors because they lack mentored experiences," says Roberts. "We need to make it easier for organizations that leads experiences like that to get the permits they need."
REI is on board with that effort. "We need to protect the lands we already recreate on, but we should be creating access for all," says Rob Discher, REI's director of public affairs. A good portion of the retail giant's $9 million annual giving goes towards organizations with that mission, groups like Outdoor Afro and Latino Outdoors.
Many companies want to stay in that middle ground of finding commonalities for things their customers will agree on. "We have 16 million co-op members," says Discher. "We want to act in the interests of all those members, and do things that help them keep access to the places they use our gear." REI has been a socially active company, especially with their Opt Outside campaign for the last few Black Fridays—encouraging people to get outside rather than go shopping—and in annual donations to non-profits dedicated to conservation.
Some would like to see REI and other high profile companies take an even stronger stand, however. Lisa Remlinger of the Washington Environmental Council points to Patagonia's involvement in protests over derailed oil trains in Oregon's Columbia River Gorge last summer, and to Seattle's Alki Kayak Tours support of the protests over the Shell Oil arctic drilling rig in Puget Sound in 2015. "Local projects remind folks why public lands are so important and connect them through their own backyard," Remlinger says, "so when the time comes to take action on the larger public lands fight, they're ready and invested."
Lead Photo: Aurora Photos
Trending on Outside Online