The 6 Best Environmental Groups to Donate to for a Better World
We're going to make your first smart decision of the new year a quick and easy one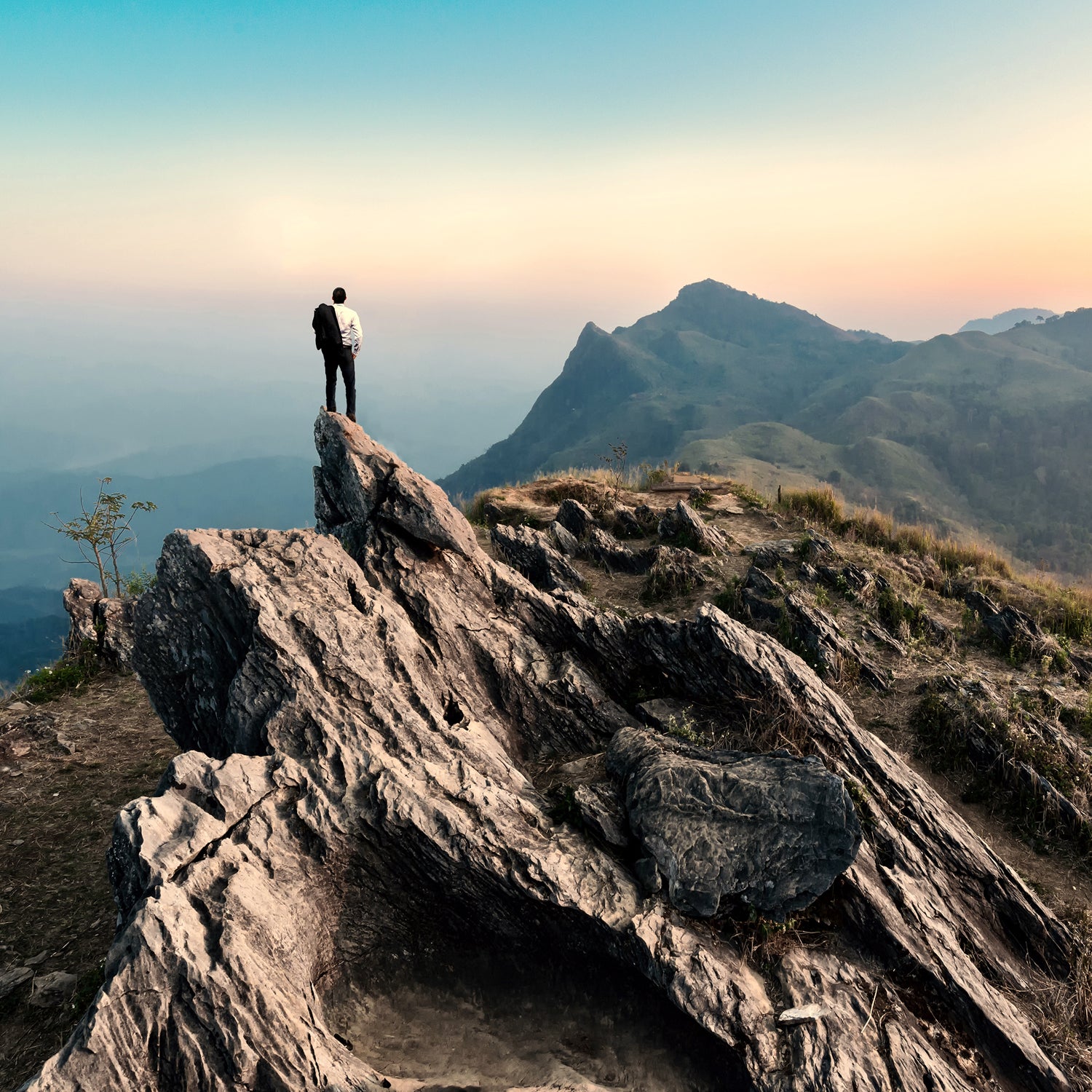 PongsakornJun/iStock(Photo)
Heading out the door? Read this article on the new Outside+ app available now on iOS devices for members! Download the app.
In 1989, Donald Trump put on an 837-mile bike race from Albany to Atlantic City that aimed to rival the Tour de France. While the event, aptly named the Tour de Trump, only lasted a few years, it's safe to say that following the recent presidential election we are all on a kind of Tour de Trump—and it's going to last at least four years. This one, however, won't cater so enthusiastically to cyclists, or anyone else who cares about the outdoors, the environment, and conservation.
If you didn't vote for Donald Trump, the change you'd like to see likely isn't going to come from the top down, so it'll have to come from the organizations who have been fighting the good fight from the bottom up for decades. "We're not planning to stop pushing for stronger environmental protections in D.C., but it's likely that those fights are going to be even harder and more forceful," says Josh Mogerman, a spokesman for the Natural Resources Defense Council.
Mogerman has seen an exponential increase in online action, responses to emails, and financial support since the election. More than 50,000 donors have interacted with the organization in the past month, which is much higher than average for this time of year. The same is true at the Trust for Public Land, which saw a 35 percent increase in online donations the week after the election, according to spokesman Tim Ahern. "Mostly these are new donors," he says. "People are realizing—particularly after some of the cabinet picks [Trump] is making, like for the Environmental Protection Agency—that some of the work they have been taking for granted might be under threat."
There are many worthy organizations doing great work for the outdoors that are worth supporting, but as we say good riddance to 2016 and hope for a better 2017, here's a good place to start. We chose environment-focused organizations where your donation goes furthest, including its Charity Navigator score, which breaks down how organizations use donations and how transparent they are about it.
---
Environmental Groups That Actually Affect Change
1. Environmental Defense Fund
Mission: The Environmental Defense Fund is perhaps the most wide-ranging organization on this list, working to provide solutions under the broad categories of climate change, oceans, wildlife and habitats, and health. The EDF works with other organizations, businesses, government, and communities to create incentives for positive environmental actions; help companies become better environmental stewards; influence policy; and keep tabs on emerging issues
Top Programs: Climate and energy, oceans, ecosystems
Percent of expenses spent on programs: 79.1
Charity Navigator Score: 94.48
2. The Nature Conservancy
Mission: The Nature Conservancy protects ecologically important lands and waters around the world with the help of more than 500 staff scientists.
Top Programs: Climate change, fire, fresh water, forests, invasive species, and marine ecosystems
Percent of expenses spent on programs: 71.2
Charity Navigator Score: 84.35
3. Natural Resources Defense Council
Mission: The Natural Resources Defense Council seeks to protect the basics—air, land, and water—and to defend endangered natural places, with an eye toward how these long-term decisions affect humans.
Top Programs: Climate, land, wildlife, water, oceans, energy, food, sustainable communities
Percent of expenses spent on programs: 83.6
Charity Navigator Score: 96.35
4. American Rivers
Mission: American Rivers protects wild rivers, restores damaged rivers and the wildlife they support, and conserves clean water for people and nature, with an eye toward recreationists as well.
Top Programs: River restoration, federal river management, clean water supply
Percent of expenses spent on programs: 74.9
Charity Navigator Score: 88.18
5. Trust For Public Land
Mission: The Trust for Public Land creates parks & protects land for people, ensuring healthy, livable communities for generations to come. Works to ensure that everyone has access to nature within a 10-minute walk from home.
Percent of expenses spent on programs: 84
Charity Navigator Score: Not yet rated by CN, but given an A from Charity Watch
6. Sierra Club Foundation
Mission: The Sierra Club Foundation is the fiscal sponsor of the Sierra Club's charitable environmental programs, and promotes efforts to educate and empower people to protect and improve the natural and human environment. The Sierra Club is the principal, though not exclusive, recipient of SCF's charitable grants.
Top Programs: Beyond Coal, Chapter and Group Education Project, Our Wild America
Percent of expenses spent on programs: 88.5
Charity Navigator Score: 94.08
Lead Photo: PongsakornJun/iStock