Rediscover Arizona
Sponsor Content: Arizona Tourism
Arizona's Most Passionate Defender of Wild Places
From her home base in Flagstaff, the Diné educator and former river guide is inspiring the community to protect the landscapes she cherishes most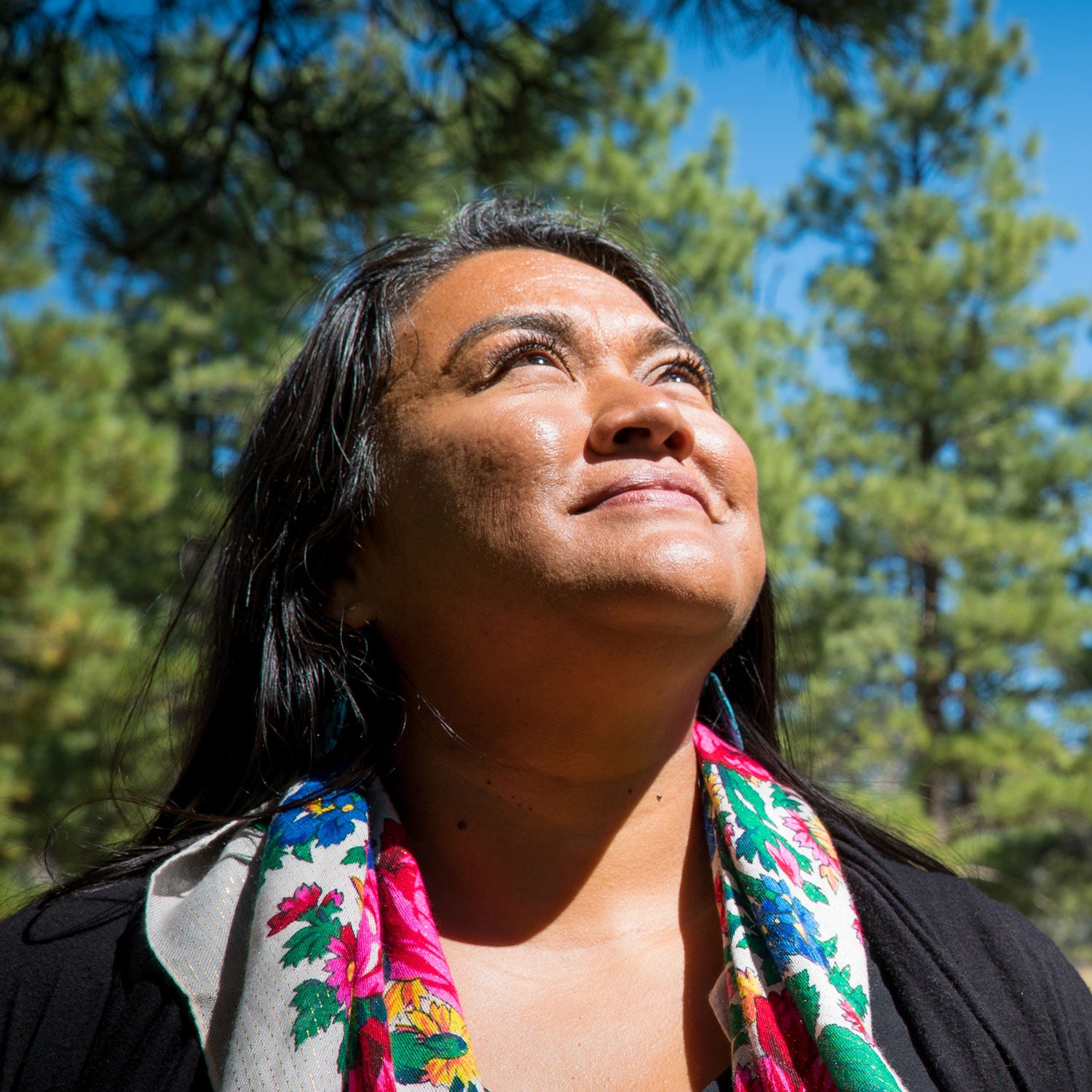 Close your eyes and picture the state of Arizona. You're likely envisioning the Grand Canyon, maybe some saguaro cacti, or a sun-drenched desertscape with craggy buttes. While none of that is wrong, it's not the full picture, either. In addition to being home to incredible canyons and desert playgrounds, the northern part of Arizona boasts real-deal mountain towns and huge swaths of high-elevation ponderosa pine, Douglas fir, and spruce forest.
Flagstaff, a hip high-desert outpost with tons of restaurants and microbreweries, is exactly that kind of place. The former cattle and lumber town sits at 7,000 feet and is surrounded by foothills, shaded by 12,000-foot peaks, and laced with hiking and mountain biking trails. There's even a ski area, the Snowbowl, just above town. "This area is so unique," said Nikki Cooley, a Diné educator, Flagstaff resident, and Arizona native. "There's something for every physical ability to do," said Cooley. "People are outside all the time, there's incredible access to the mountains and trails."
The collective enthusiasm for the outdoors and the inclusive spirit make it the ideal place for Cooley to do her work. As a climate change program coordinator at Northern Arizona University's Institute for Tribal Environmental Professionals, Cooley works with local nonprofits and organizations as well as Native groups all across the country to provide training, workshops, and conferences for tribal members who want to learn how to better manage their own natural resources. Given the drive she's always had to protect the earth, it's hard to imagine her doing anything else.
Cooley grew up on the Navajo Nation in the tiny community of Shonto, riding horses, herding sheep, and raising corn and squash. It's only two hours north of Flagstaff but might as well have been on a different planet. "Growing up in the Navajo Nation, I was not exposed to the Western world," Cooley said. "I didn't see my first high-rise until I was 11, and I only had one classmate that was Caucasian—the librarian's daughter.
My grandfather would always tell me that I was destined to be kind of like an Earth warrior, protecting people but also the resources
At an early age, Cooley's grandfather recognized that Nikki had a higher calling. "My grandfather would always tell me that I was destined to be kind of like an Earth warrior, protecting people but also the resources," Cooley remembered. "He'd say, 'You need to prepare for the fight that's already starting, but also to come.'"
Her grandfather couldn't have been more right. Cooley started writing letters to her senators and representatives when she was still in elementary school—and has been a passionate defender and advocate for the environment and wild places ever since. In college, after a friend invited her on a raft trip one summer, she fell in love with the sport, eventually working her way up the ranks until she landed the highly-coveted position of captaining her own raft down the Grand Canyon. In doing so, she became the first Navajo person—man or woman—to get a commercial river guide license. Of course, Cooley didn't stop there. Recognizing that there was a need for somebody to help other Native Americans do the same, she created the Native American River Guide Training Program, which has gone on to train dozens of guides.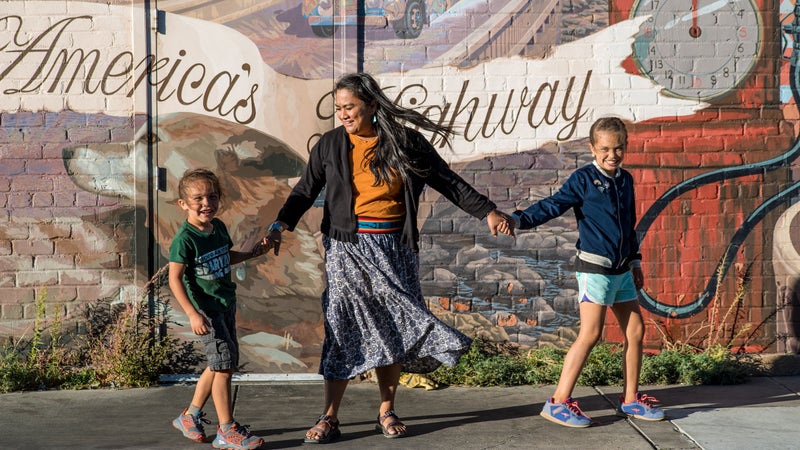 After finishing her master's degree in Flagstaff, at Northern Arizona University, Cooley set out to work with tribes all across the country. Eventually, though, she brought her focus and experience back to Arizona. "I'm familiar with the rocks, the trees, the sky, and the people here. I always felt the need to come home," said Cooley, "to work with my people but also other Arizona tribes."
And it's a pretty great home. "Living here in Flagstaff is such an honor," said Cooley, "because it's beautiful. We are set at the base of a mountain that gives so much of herself and a landscape that gives a lot to people, whether they live here or are just visiting. I always knew this was where I was going to grow old and watch my grandchildren grow up. Because this area is so unique, you can find desert lands here, you can find forest lands here, you can find water anywhere you want to go. I mean, it's just an amazing place, and I feel like it needs to be protected."
---
To plan a trip to Arizona or learn more about the area's rich culture and history, go to UnRealAZ.com.
Trending on Outside Online