Is Climate Change to Blame for Flash Flooding in Nepal?
Heading out the door? Read this article on the new Outside+ app available now on iOS devices for members! Download the app.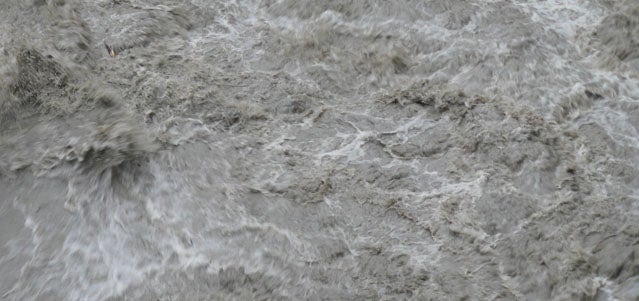 Photo: Walter Siegmund/Wikimedia Commons

On Saturday, flash flooding on the Seti River destroyed a number of villages in Nepal's Kaski district (near Annapurna), claiming at least 26 lives, according to recent news reports. Around 40 others, however, are still missing and presumed dead.
In March, I reported on a campaign led by the famous porter-turned-professional-climber Apa Sherpa,in partnership with the Himalayan Climate Initiative, that is seeking to draw attention to what it considers the likelihood of increased climate-change-induced flooding across the Himalaya region. The group says at least 20 glacial lakes are close to bursting, and that melting glaciers are exacerbating the dangers.
But glacial lakes do not appear to be the culprit in this past weekend's flooding. Pradeep Mool, a remote sensing specialist with the International Center for Integrated Mountain Development, told me that he and his colleagues believe it was caused by a landslide that crossed the Seti, forming a temporary lake that then burst over the detritus. Here's how the group describes this type of flooding on its website:
Landslide dam outburst floods (LDOFs) can occur when large amounts of material from landslides or debris flows reach a river and temporarily block its flow, creating a reservoir in the upstream reach. As the reservoir level rises from river flow and overtops the dam crest, sudden erosion of the dam can cause an outburst. Overtopping can also be caused by secondary landslides falling into the reservoir. Internal instability of the dam might trigger an outbreak even without overtopping. when a mountain lake, formed by landslide detritus, burst its banks during the high spring mountain runoff.
So what does this tell us about the changing climate in the Himalaya region? Not much, says Mool. 
"Rockfall and landslides are natural processes. They happen in the spring season and even in winter. Snow and ice start melting, there is always the possibility of a landslide," he says. 
Right, but are you seeing increased landslide activity in the region, I asked, perhaps due to decreased snowpack? There's no clear answer to that question, either. 
"Landslide mapping in the Himalaya is not a continuous process as it is in other parts of the world," he says. "We have some help from industry, mostly in the construction industry, where people are watching for roadside slides, but not in remote areas. We can see from satellite maps that the region is prone to landslides, but we can't conclude from that whether their frequency is increasing or not."
Mool also notes there's no definite correlation between the Seti landslides and this season's increase in rockfall that has been wrecking havoc on Everest climbers, a number of whom have been injured by falling rock. From Everest Base Camp, Outside's Grayson Schaffer reports that a number of guiding companies are establishing alternate routes between Camps II and III in order to avoid areas with heavy rockfall.
Guiding company Himalayan Experience has even decided to pull its guides and clients off the mountain and cancel its summit attempt due to the rockfall activity and particularly dangerous conditions in the Khumbu Icefall and on the Lhotse Face.
While a dry season may be causing the increased rockfall on Everest, climate science is based on trends and decades of data, which is why Mool says there's no way to confirm whether climate change is directly to blame for the current conditions. In fact, research published this spring in Nature Geoscience shows that some glaciers in the central Karakoram range are actually growing, despite global warming.
–Mary Catherine O'Connor
@mcoc