Deaths in the Southwest Highlight the Dangers of Soaring Temperatures
Heat-related deaths are on the rise across the Southwest, with multiple tragedies occurring in U.S. national parks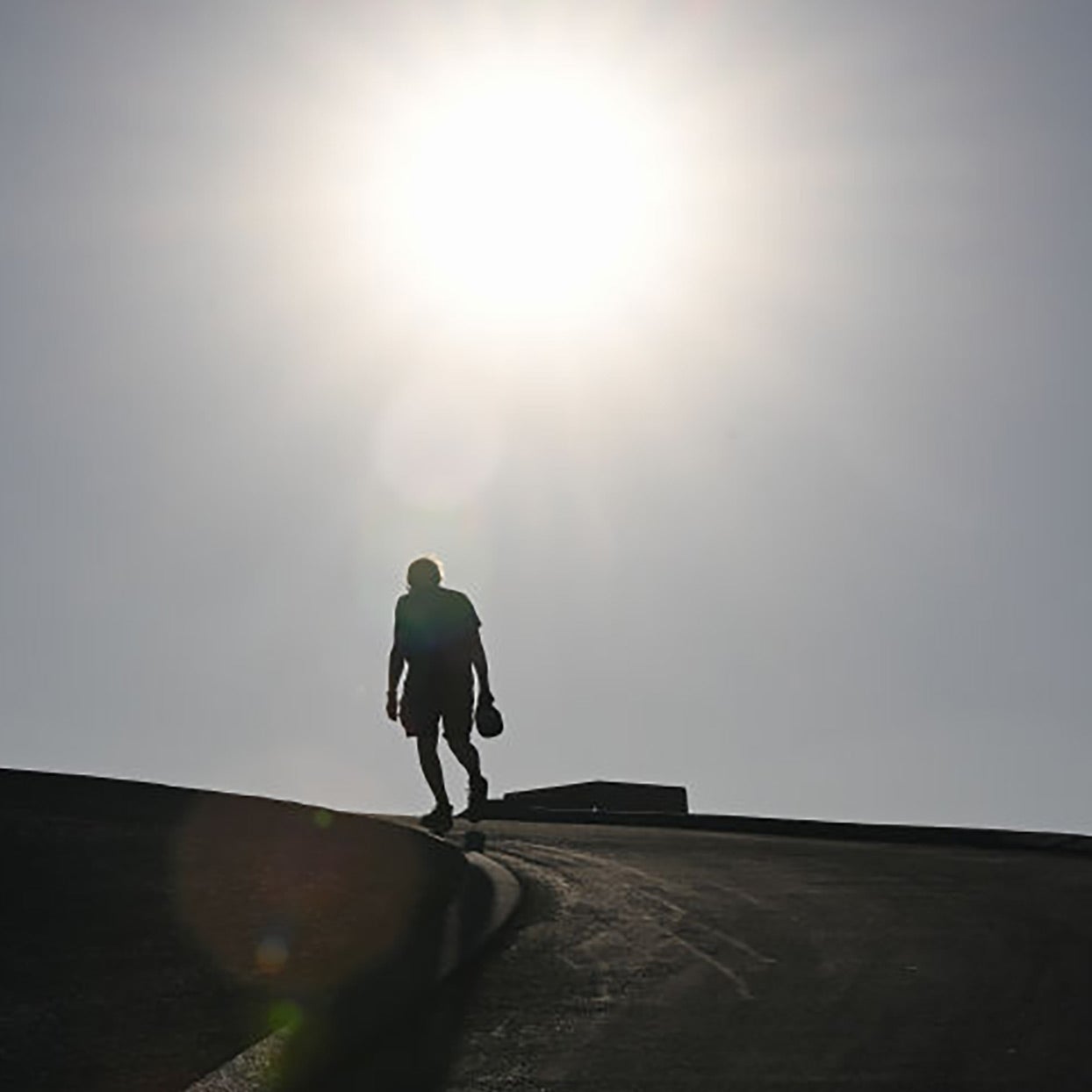 Tayfun Coskun/Getty Images
Heading out the door? Read this article on the new Outside+ app available now on iOS devices for members! Download the app.
Under a midday sun, when the mercury rises above 100 degrees, a person can begin to suffer from heat-related illness in just a few minutes. With most of the southern United States—and now the Pacific Northwest—baking under two months of unrelenting heat, this summer has been deadly for hikers, even on well-traveled terrain.
Among the most recent of these deaths is James Hendricks, 66, who was found dead on August 1 in Utah's Arches National Park. Hendricks had been on a cross-country road trip to celebrate the life of his late father—he planned to scatter his dad's ashes on a peak outside Reno, Nevada. A retired carpenter from Austin, Texas, Hendricks had spent the week before his death hiking through the Southwest, before going missing on a day that hit 106 degrees Fahrenheit. Officials said it appeared that Hendricks had run out of water.
Like the rest of the United States, Utah has experienced prolonged, life-threatening heat this summer. Temperatures went as high as 111 in Arches in mid-July, breaking a series of records. And summers like this one are going to become the norm as the planet warms, creating a new kind of risk in national parks and elsewhere.
The National Parks Service has studied the risks of climate change on potential cases of heatstroke in the Grand Canyon, and has found that for every degree the temperature increases, 3 percent more people will experience heat illnesses. Depending on how much the planet warms, a recent paper predicted that cases of heat illness at the Grand Canyon could more than double by 2100.
And that's before you take into account skyrocketing attendance. According to data released by the Park Service, Arches saw its annual visitorship grow by 600,000 between 2010 and 2019, to roughly 1.6 million people. In 2021, the park was so crowded that it had to shut its entrance on 120 different days after hitting capacity. This summer, it has implemented a timed-entry system.
The firehose of parks goers and the risks of extreme heat mean that more people are more likely to be out of their element. Across the Park Service, officials are coming up with ways to combat extreme heat. Big Bend National Park in Texas, which has seen three heat-related deaths this summer, warns visitors with signs posted at all park entrances. Grand Canyon National Park maintains an updated webpage with trail and weather conditions, and tips on how to avoid the heat.
Five people have died at Arches over the past year. All have been older men, the demographic most likely to die under any circumstances at a national park. Only Hendricks' death appears to be directly related to heat, although it may take weeks before an official cause of death is released. The rest appear to have had sudden medical events, some on trail, some in campgrounds.
But outside of Arches, heat has killed a shocking number of outdoor tourists, many of them young. And more may have died due to heat that we don't know about. Determining whether a person died from heat, or a different medial event, can pose challenges to medical professionals. And there is no nationwide agency that documents heat deaths—another challenge for determining just how dangerous extreme heat can be.
But heat deaths do tend to involve similar situations: a person who went hiking, biking, or running on a day when the temperature was above 100 degrees, and either got lost or ran out of water. That's how Steve Curry, 71, likely died during a July outing in Death Valley. It's how Kai Torres Bronson, 24, died in Southern California in July; Torres Bronson was mountain biking when he encountered four hikers who were dehydrated, and he gave them his water. He later collapsed and died. At least 13 other hikers are believed to have died from heat across the Southwest this year: A teenager in Big Bend National Park, a pair of women under 35 in Nevada, and ten people in Arizona ranging from 19 to 33, all caught off guard while hiking or biking in temperatures over 100 degrees. "All of this is 100 percent avoidable," a Tucson-area sheriff told Arizona Public Media. And heat isn't just deadly for people pursuing recreation. On August 16, officials in Maricopa County, Arizona, said that 89 people in the greater Phoenix area had likely died from heat in 2023. That's up from 66 in 2022.
Once heatstroke sets in, it can overwhelm even experienced athletes in minutes. Hendricks, the Arches man, died while hiking a 2.3-mile loop, his second short hike of the day. He'd spent his whole life hiking, and through his road trip, had posted panoramic views from Texas mountaintops. But his sister told CNN that security footage from the day of Hendricks' death shows him stumbling in the early morning air, which was already in the 80s. His remains were found off the trail, suggesting that he became confused as he overheated and lost his way.
Lead Photo: Tayfun Coskun/Getty Images