Sponsor Content: Fjällräven
Plogging Is Our New Favorite Way to Get Outside
This Swedish export combines jogging or hiking with picking up trash. What's not to love?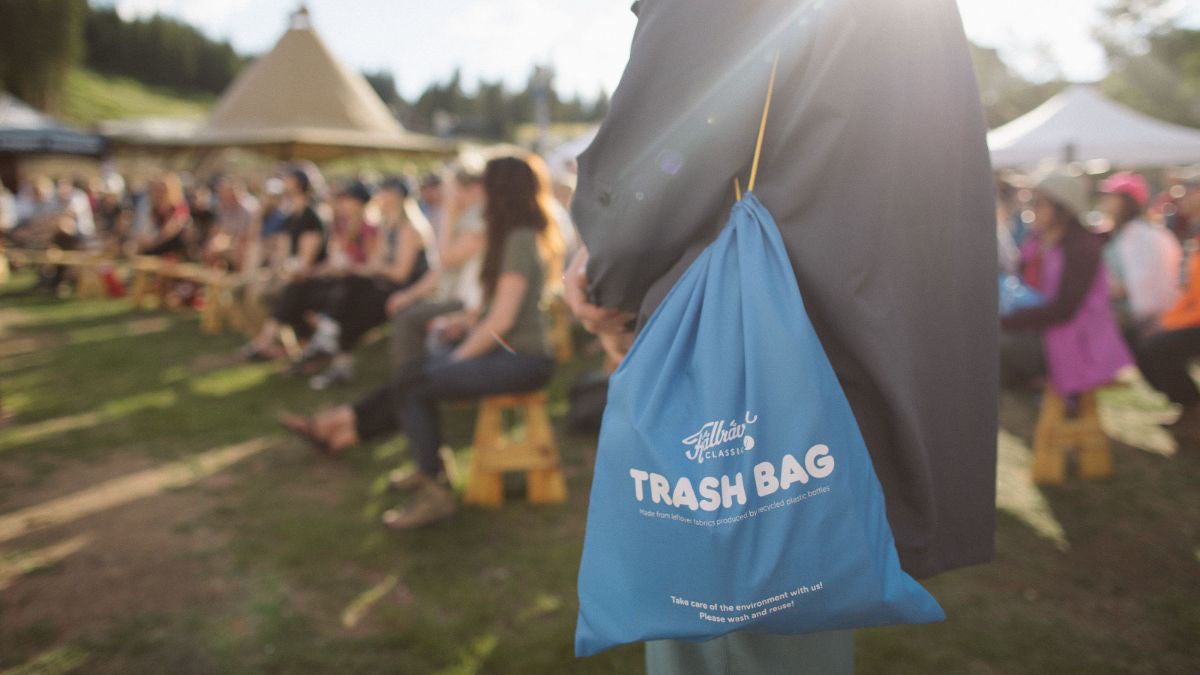 As if we needed another reason to love the Swedes. For such a (relatively) small and humble populace, they've had an outsized effect on the world. From delicious candy (Swedish Fish) to beautifully designed products (POC helmets, Volvo cars, just about everything at IKEA), the list of their exports is as impressive as it is long. Its latest contribution? Plogging, a pastime that combines jogging, hiking, or walking with picking up trash in nature. 
Plogging—a portmanteau of jogging and the Swedish term plocka upp, which means "pick up"—was created in 2016 by Erik Ahlstrom, a Swedish runner who was tired of seeing so much trash on his daily jogs. Thanks to the Swedish communities and beyond who are committed to caring for their local parks, trails, and communities, the movement has grown worldwide since then, with official plogging groups running for good in more than 40 countries, from Chile to India.
The beauty of plogging is that it doesn't matter how or where you do it—you simply head out in nature and make your community and the natural environment a better place in the process. "It combines two wonderful things that people are already doing: moving in nature and doing good," says Nathan Dopp, CEO of the North American branch of Swedish outdoor brand Fjällräven, which has started organizing plogging events in the U.S. "And the outings are really fun, inclusive, and communal." With Earth Day rapidly approaching, now is the perfect time to hop on board with Sweden's latest export. 
For the second year in a row, Fjällräven will be hosting and facilitating self-guided COVID-safe plogging events across the country. Swing by any of its Brand Centers (see a list here) on Earth Day to pick up your safe plogging kit (latex Gloves, Bio-degradable Bags, and hand-sanitizing wipes) and $50 off your next Fjällräven product for participating. 
Or, option B: Just head out yourself or with family and friends and take a picture of yourself lending a hand as you walk, jog, or hike out in nature. Then, tag @fjallraven_na on Instagram and use the hashtags #longlifelesswaste, #natureiswaiting, #plogging, and #earthday for a chance to be featured on Fjällräven's social channels on Earth Day and receive a National Parks pass.
---
In 1960, Åke Nordin founded Fjällräven in his basement in the Swedish town of Örnsköldsvik. Since then the brand has stayed true to its mission of developing timeless, functional, and durable outdoor equipment, acting responsibly toward people, animals, and the environment, and inspiring more people to discover outdoor life.