The Fight for Cascade-Siskiyou National Monument
These are the people who've been fighting for the land's preservation for over 30 years—and might see it axed in the scratch of a pen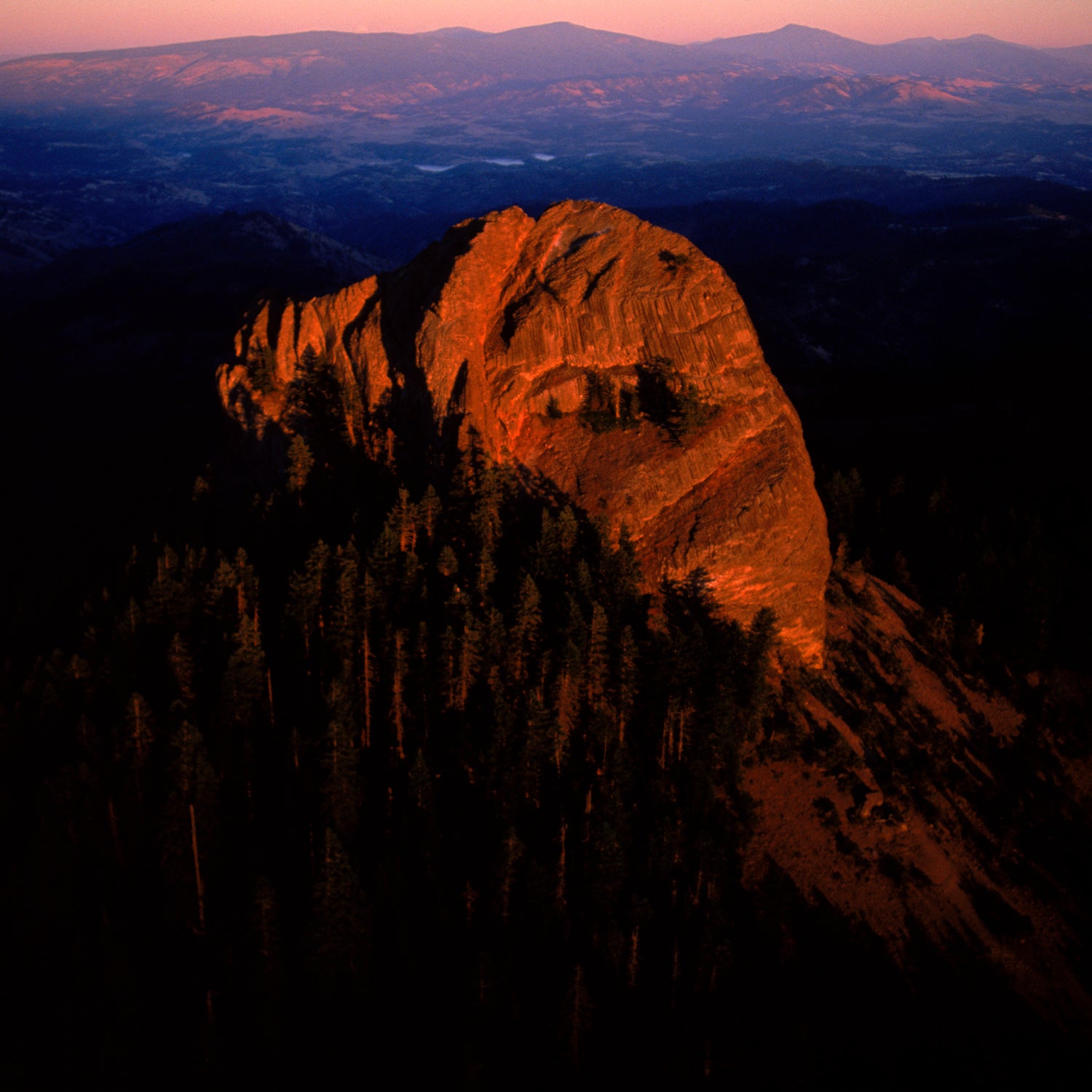 Heading out the door? Read this article on the new Outside+ app available now on iOS devices for members! Download the app.
National monuments aren't created overnight. Just ask Dave Willis, a 65-year-old outdoorsman in Southern Oregon who started advocating for protection of the area now known as Cascade-Siskiyou National Monument when he was 30 years old. By the time President Bill Clinton finally designated 52,947-acre Cascade-Siskiyou National Monument, in 2000, Willis had already been fighting for its creation for 17 years. 
"Dave, my God, that guy has devoted his life to this," says Michael Parker, a biologist at Southern Oregon University, who joined Willis in advocating for the monument in 1994. 
So when Interior Secretary Ryan Zinke recommended last month that President Donald Trump shrink Cascade-Siskiyou, along with at least two other national monuments in Utah, Willis was understandably devastated. It was a blow to thirty years of work, of building partnerships between local cities, towns, senators, and governors. While other advocates have disappeared—some have lost interest, several have died—Willis has arguably remained the most consistent voice in favor of Cascade-Siskiyou. 
Willis's fight started in a January 1983 public meeting in Medford, Oregon. Willis—a young mountaineer from Corvallis who'd lost both of his hands and most of his feet to frostbite during a climb up Denali, and who considered the area along the border between Oregon and California his backyard—argued over the din of voices from ranchers, timber companies, and off-road-vehicle enthusiasts to preserve the area's biodiversity. "I was just a concerned citizen," he told me on the morning of his 65th birthday—the day after Zinke's announcement. "It was where I lived." 
For years, Willis wrote letters and called legislators, encouraging them to protect the "lost world," as he called it. Much of his work centered around assuaging the concerns of opponents, chief among them the ranching community. He and other advocates helped raise over $1 million to pay ranchers to donate their grazing leases to the Bureau of Land Management. He also focused on putting the size of the proposed monument in context: the 53,000-odd acres advocates wanted set aside was relatively conservative compared to other national monuments that spanned millions of acres, like 1.9-million Grand Staircase-Escalante and 1.6-million Mojave Trail. 
"Describing this area's outstanding biodiversity is like looking through a kaleidoscope," says Evan Frost, an ecologist with Wildwood Consulting.
Willis's advocacy drew other like-minded Southern Oregonians into its orbit. "Dave is definitely the leader of the monument fight," says Susan Jane Brown, a staff attorney at the Western Environmental Law Center. "The rest of us just line up and try to keep up with him." 
Willis wasn't the only one who saw the region as special, which made recruiting other supporters easy. Scientists were especially easy to convince, as the region is a place of extreme and unique biodiversity. The current Cascade-Siskiyou National Monument sits in the corridor where the Cascade, Klamath-Siskiyou, and Klamath mountains converge. It is home to an enormous number of native species of fish, frogs, moths, butterflies, and plants. "Describing this area's outstanding biodiversity is like looking through a kaleidoscope," says Evan Frost, an ecologist with Wildwood Environmental Consulting. "From every angle one explores this area, the monument's ecological riches are seen in unexpected ways."
Jack Williams was a Ph.D student at Oregon State University when he was wooed by the natural bounty in the 1980s. He started studying the Upper Klamath Basin Redband Trout, a fish native to Jenny Creek, which now sets the eastern border of the monument. Williams says he was fascinated by "this little diverse ecosystem that was right in my backyard."  
Willis, Williams, and other advocates continued to pressure legislators and to tell the story of the area's scientific potential. But when Clinton finally made the official designation, in June 2000, Willis didn't throw a victory party. He told the Oregonian in June 2000 that, finally, he would "take a nap and do my taxes." He also said that the borders were inadequate: climate change and private development would require more space to adequately protect the region's resources. The Oregonian reporter asked a local BLM field manager at the time if he would see less of Willis after the 2000 expansion. "Oh heaven's no," the man replied. "He doesn't give up."
He didn't, and neither did scientists like Williams and Parker, of Southern Oregon University. In late January 2011—roughly 11 years after Clinton established the monument—they were a part of a group of 15 scientists from a variety of fields who convened at Southern Oregon University to discuss the area's boundaries. "They asked themselves the question whether the original boundaries of the monument protected what the proclamation intended to protect," Willis says. The group evaluated how private development, commodity use on public land, and—importantly—climate change would affect the area, and concluded that "the species that the monument was established to protect were endangered if the monument wasn't expanded." Four years later, Obama added an additional 48,000 acres. 
Willis fears the effort to shrink this place—this place he's been fighting for half of his life—comes down to "pure partisan politics."
The threat of climate change was one of several reasons the monument was expanded; some say that it could now be its undoing. The Trump Administration has failed to acknowledge the realities of climate change, most notably by pulling out of the Paris Climate Agreement in June. If the Cascade-Siskiyou's expansion had to do with climate change—even in part—could that be the reason enough for Zinke's suggestion to shrink it?
"I think the administration probably has a variety of reasons they'd like to see the boundary rolled back on the Cascade-Siskiyou," Williams says. "I'm sure they're not quite as sensitive to the arguments on biodiversity and climate change because they're not as important to them."
Parker agrees. "It's probably just one more check in a column, whatever their columns are in the administration," he says. "'Climate change? Let's add that to the list of why we're going after this one.'"
Willis fears the effort to shrink this place comes down to "pure partisan politics." It's a disheartening take, but Willis says he'll keep going. This battle was never his alone. More than ever, he talks about allies he'll continue to recruit to stick up for this place.
"We will oppose in court any attempted reduction of Cascade-Siskiyou National Monument's boundaries and/or protections," he told me. 
I wish him happy birthday as we say our goodbyes over the phone.
"I wish it was happy," he says.
Willis is ready, this time, for a fight.
Lead Photo: Melissa Farlow/Aurora Photos