Capitol Reef National Park Would Like Its Triassic Fossil Back
The 200-million-old fossil, which contained footprints from an alligatorlike reptile, is believed to have been stolen from the park roughly five years ago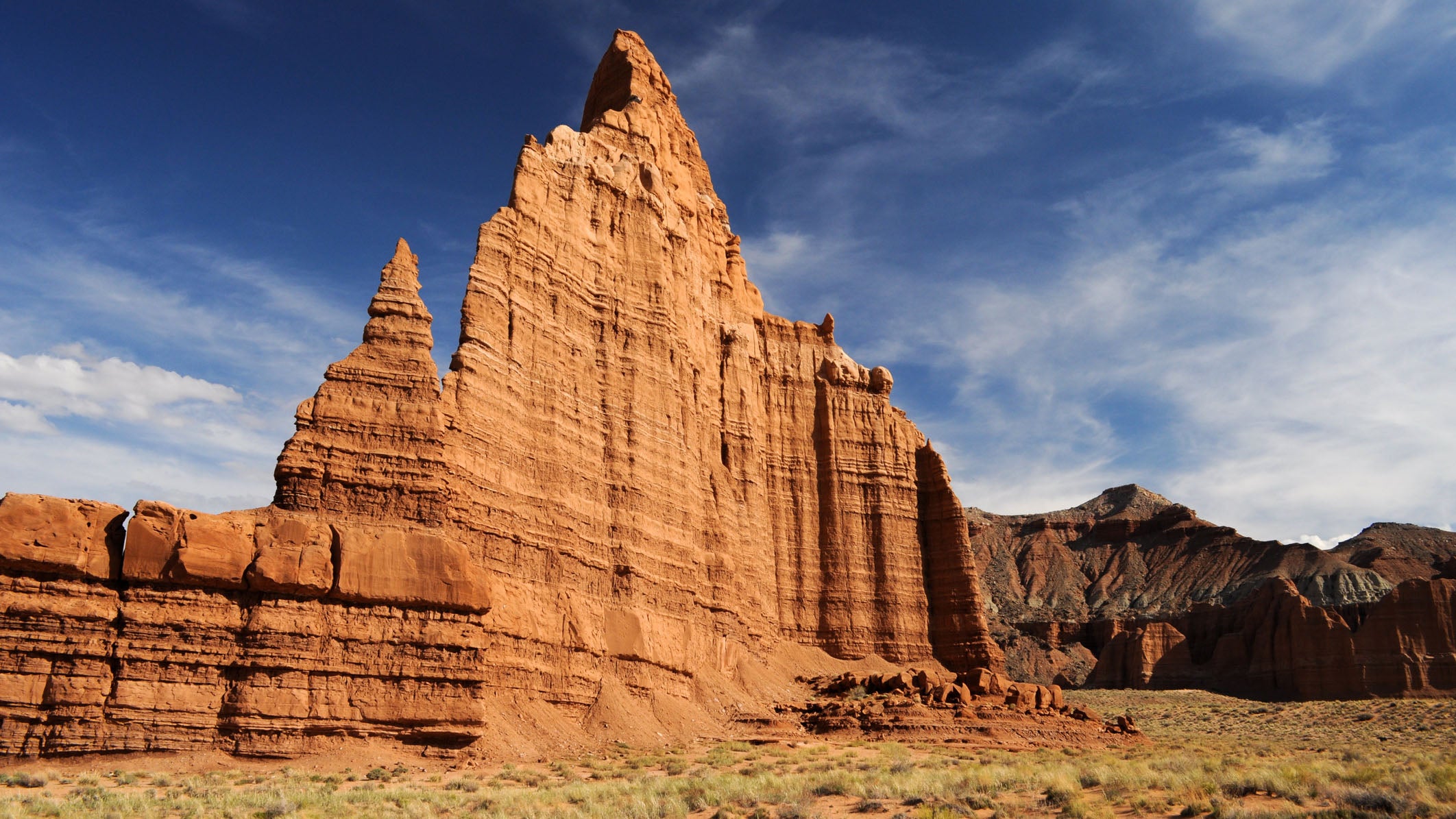 Heading out the door? Read this article on the new Outside+ app available now on iOS devices for members! Download the app.
The National Park Service is searching for a visitor who cut an "extremely rare" 200-million-year-old fossil out of a trackway in Capitol Reef National Park in Utah approximately five years ago, the agency said Tuesday.
In a statement, Capitol Reef National Park officials said that the thief or thieves had removed a trace fossil containing footprints from an alligatorlike reptile dating from the Triassic period. The park is offering up to $1,000 for information leading to the identification and prosecution of the responsible parties.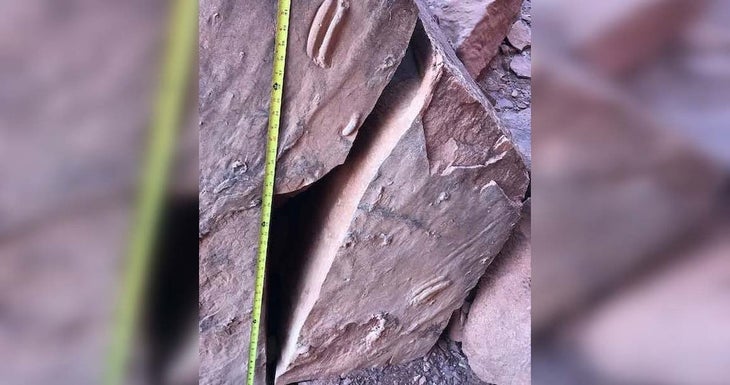 "Vandalism hurts," officials wrote in the statement. "Some of the oldest and most extensive reptile tracks in the western United States are found within Capitol Reef National Park. Fossils preserve the record of life on earth and are exceedingly rare."
Speaking to Salt Lake City's KSL, Shauna Cotrell, the park's acting chief of interpretation, said Capitol Reef authorities became aware of the theft only after the park's own social media staff published a picture of the site as part of a post about the park's fossils. A paleontologist who was familiar with the area saw the post and contacted authorities to inform them that something could be missing. Through photo and paleontological records, the NPS determined that the theft took place sometime in 2017 or 2018.
"Fossils are extremely rare," Cotrell told KSL. "I mean, just think of all the life that has ever lived on this planet and there are specific conditions that need to happen in order for a fossil to form," Cotrell said. "They do give these glimpses back into life on earth over these hundreds of millions and billions of years."
Fossil theft is an ongoing problem at U.S. national parks, and not just at Capitol Reef. In 2017, the National Park Service put out a similar call for assistance from the public after an unknown individual or group stole a set of fossilized tracks. At Arizona's Petrified Forest National Park, so many visitors swipe bits of petrified wood that the park maintains a "conscience pile" of pieces that people have returned.
Lead Photo: David Hogan/Getty Images