Gretchen Bleiler's Top 10 Eco Tips
Heading out the door? Read this article on the new Outside+ app available now on iOS devices for members! Download the app.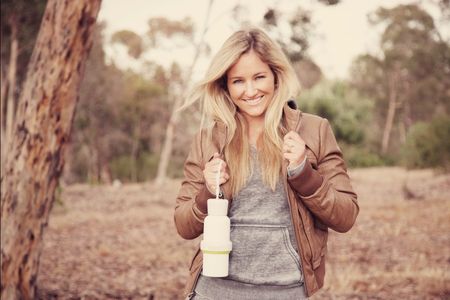 Photo by Lauren Ross Photography
Presenting the Olympian snowboarder's advice on how to be green in your daily life.
10. Get a composter and let nature breakdown your compostable trash and use the remains as mulch for your plants.
9. Walk, skateboard, bike, car pool, or use mass transit more, and drive less.
8. Use CFL bulbs. They last longer and save tons of energy and money for you.
7. Eliminate the energy vampires in your house. Connect all of your appliances to power strips and turn them off they're when not in use.
6. Understand what your community accepts for recycling so that you can make the most or your recycling program and recycle as much as possible.
5. Your money is power, so be aware of the products you're buying and the companies you're supporting to make sure you're helping the companies that are leading the way in sustainability.
4. Volunteer at local clean-up events. You'll feel good about yourself and become more aware of our impact on the environment.
3. Get involved politically and write to your congressman, senator and state representatives about environmental issues. Some websites that can help you write these letters are NRDC at nrdc.org and Conservation International at conservation.org. Also, chose an environmental organization to really get behind and support. One of my favorites is POW (protectourwinters.org).
2. I always have my reusable ALEX bottle with me. It's great for water, smoothies and powdered drinks because, unlike other bottles, ALEX opens up in the middle so you can actually clean all of the bacteria out of it. It also compacts to half its size to save space when traveling, so you can take your sustainable habits with you on the road (alexbottle.com).
1. Take the 21 Day Reusable Challenge, where we challenge you to make a habit of not using disposables. No plastic water bottles, no plastic grocery bags, and no styrofoam takeaway-food containers for 21 days. Take the 21-day challenge a step further and add single serving coffee cups to the list. Bring your own reusable mug instead. Check out reusablechallenge.com, and share your experiences with us on facebook.com/21dayreusablechallenge for a chance to win an awesome grand prize package!
Trending on Outside Online