They Finally Caught Hank the Tank
The delinquent black bear—who is actually a female—was finally trapped by officials near South Lake Tahoe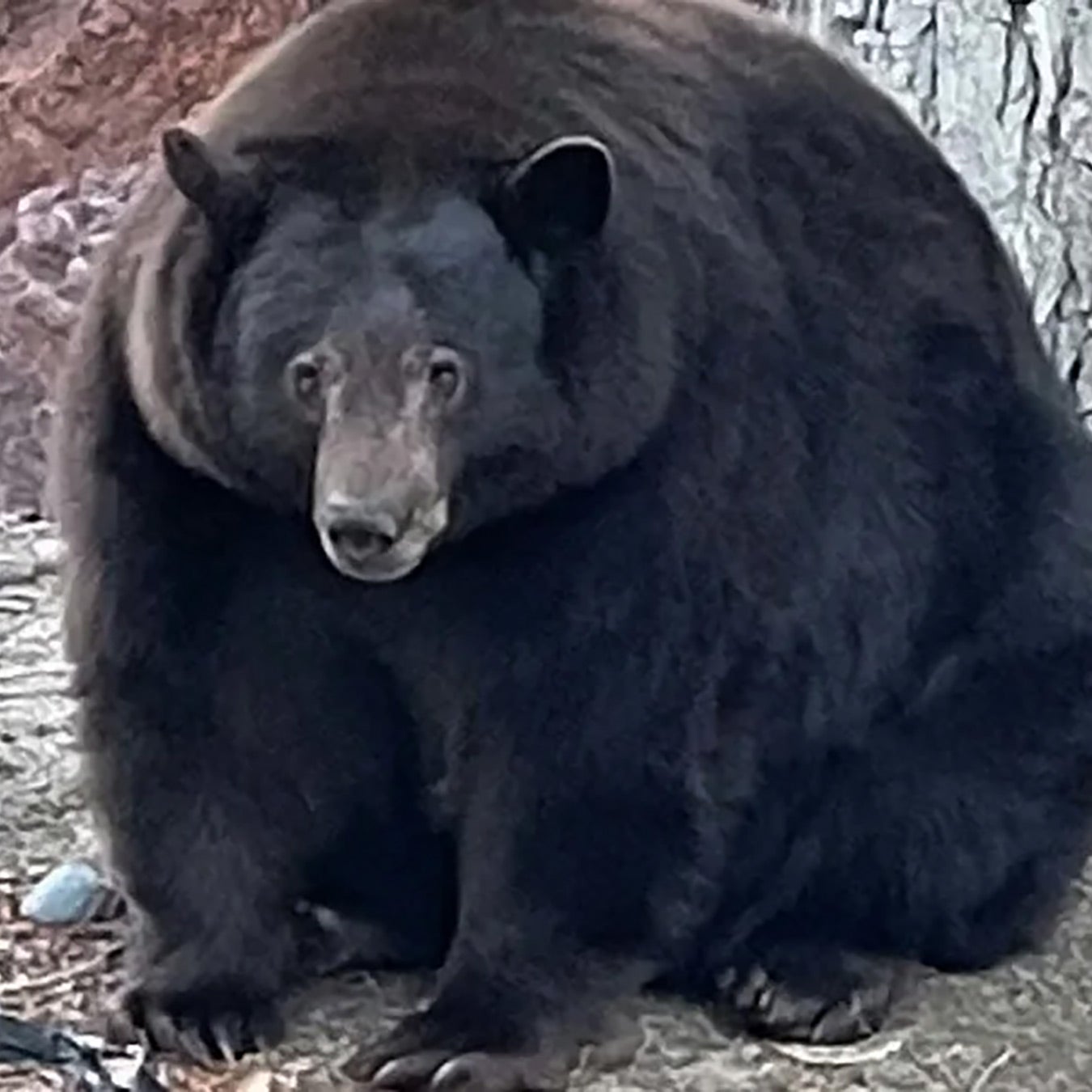 THE BEAR LEAGUE
Heading out the door? Read this article on the new Outside+ app available now on iOS devices for members! Download the app.
A Tahoe bear dubbed Hank the Tank who was linked with 21 burglaries is headed to a wildlife refuge after wildlife officials captured her on August 4. 
The search for Hank the Tank—officially designated 64F—began early last year after the food-habituated animal began using brute force to invade residences around the area, prying open dumpsters and emptying local refrigerators. While the rotund bear—an estimated 500 pounds—gained a bit of a local following, officials became concerned that her behavior was crossing the line from curious to dangerous after she broke into a fully secured home through a window using her 500-pound body to damage the window.
In February 2022, South Lake Tahoe Police Department police officials wrote: "Hank the Tank, our big bear friend who has adopted the Tahoe Keys neighborhood as his residential area, is trying harder and harder to prove to the Keys HOA that they need to allow bear boxes." Hank became so successful at raiding human food sources that she didn't need to hibernate over the winter of 2021-2022.
Original estimates suggested that the bear could also be responsible for as many as 150 incidents of aggressive behavior, spurring state and local officials to discuss euthanizing her (and pro-bear advocacy organization the BEAR League to mount a furious defense.) However, officials commuted Hank's death sentence after DNA evidence showed that there were actually three local bears that exhibited similar behavioral patterns in the Tahoe area, and that Hank the Tank was not solely responsible for the incidents. 
Removing Hank from the area proved to be more difficult than expected. Traps placed by state wildlife officers failed to catch her. It wasn't until March of 2023 that wildlife biologists discovered Hank the Tank and her three cubs living under a residential porch. They were able to immobilize and tag all three of the bears; however, Hank shed her collar in May. Evidence suggested that she continued her burglary spree, with officials using DNA to link her to 21 break-ins between February of 2022 and May of 2023.
Hank's cubs will likely go to the Sonoma County Wildlife Rescue in California. Animal rehabilitation experts there will attempt to de-habituate in hopes of reintroducing them into the wild. Meanwhile, Hank the Tank will enjoy retirement in the plains of eastern Colorado. State officials approved her relocation to the Wild Animal Sanctuary in Springfield, where she'll live out her days being fed by humans, now on purpose. 
In a tweet, Colorado Governor Jared Polis celebrated his state's newest celebrity resident. 
"We welcome "Hank the Tank" (turned out to be Henrietta the Tank) to Colorado!" he wrote.
Lead Photo: THE BEAR LEAGUE