How the Natural Resources Management Act Passed
A compromise over Utah public land reveals how one of the biggest conservation acts in years got through the Senate this week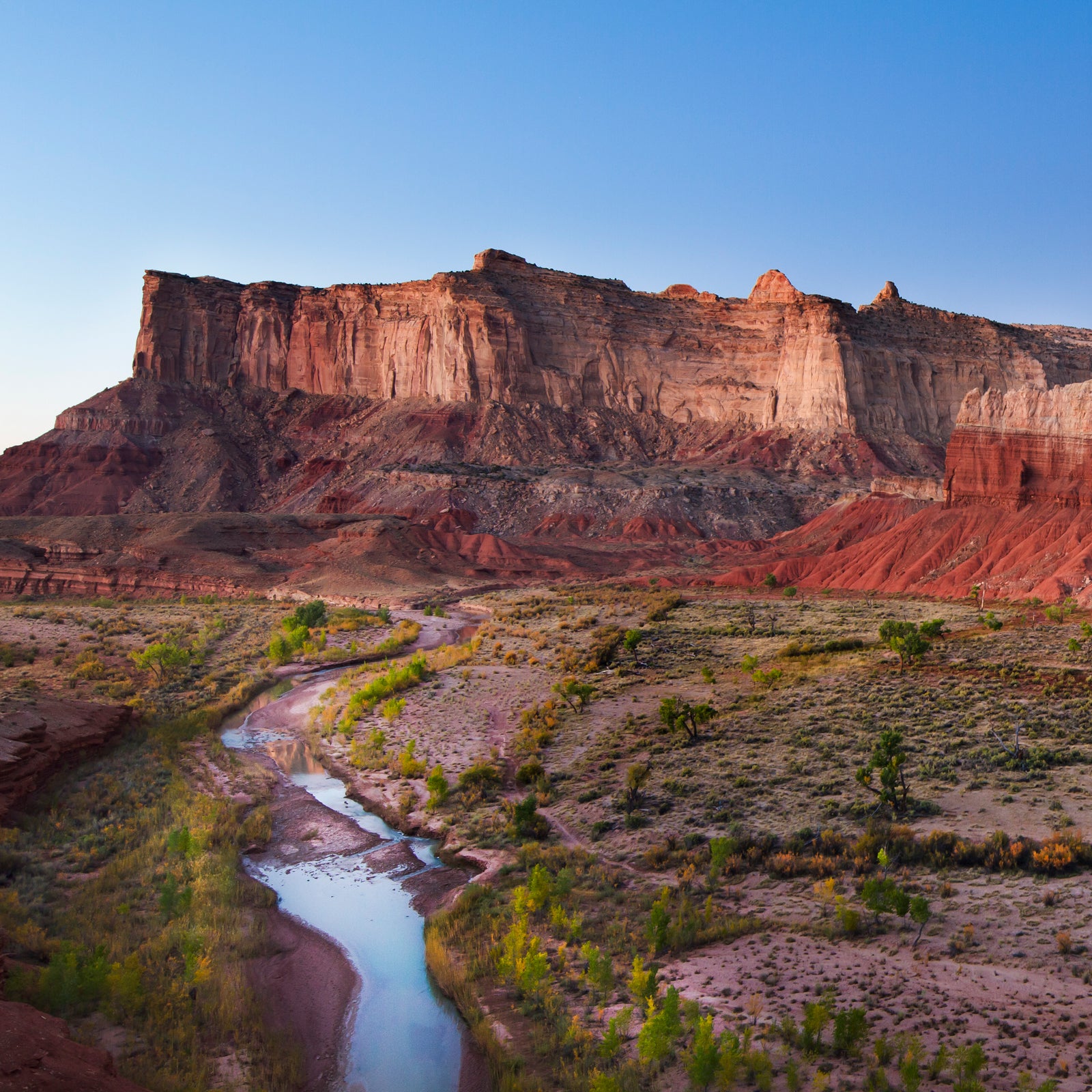 Marc Muench/Tandem(Photo)
Heading out the door? Read this article on the new Outside+ app available now on iOS devices for members! Download the app.
Conservationists are celebrating the Tuesday passage by the Senate of the massive Natural Resources Management Act, one of the most significant and sweeping pieces of conservation legislation created in years. The bill designates some 1.3 million acres of wilderness, creates six new National Park Service units, and most importantly, permanently reauthorizes the venerable Land and Water Conservation Fund (LWCF), ensuring conservation acquisition funds for generations to come.
"Given the contentious and partisan nature of politics in Washington, this is a huge moment," says Adam Cramer, executive director of the Outdoor Alliance, a consortium of outdoor recreation advocacy organizations. "That the one thing all those senators can agree on is conservation makes this doubly sweet." The bill passed by a vote of 92 to 8 and is moving on to the House of Representatives, which is expected to pass the legislation.
The 662-page bill is a conglomeration of some 100 pieces of legislation. Though it was largely championed by western lawmakers like senators Lisa Murkowski of Alaska and Ron Wyden of Oregon, the bill does provide conservation benefits for every state through the LWCF, which helps federal agencies, states, and local communities purchase land for parks and access to open spaces. That's why experts believe it has been the rare issue with bipartisan agreement during the Trump administration. As with all large congressional bills, however, the National Resources Management Act is an act of compromise that leaves some wary of its effects.
The legislation most conservationists are skeptical of is the Alaska Native Veterans Land Allotment Equity Act introduced by Murkowski and fellow Alaska senator Dan Sullivan. The legislation would allow Native Alaskan armed-services veterans who missed a historic 1971 homesteader land allotment to claim 160 acres of federal public lands. The problem, according to critics, is that it's a wrong that was already righted in 1998 and currently there's nothing to stop beneficiaries from selling their land to developers. That puts some 448,000 acres at risk.
"Alaska's public lands often tend to be the political grease for land-conservation initiatives in the Lower 48, and that's wrong," Adam Kolton of the Alaska Wilderness League told the Outside contributing editor Christopher Solomon in an article for the Washington Post. "These are the last fully intact ecosystems in the United States. They shouldn't just be trade-bait to pass broader public lands bills."
As with all large congressional bills, however, the National Resources Management Act is an act of compromise that leaves some wary of its effects.
While most conservationists, including Cramer, didn't like the Alaska Native Veterans Land Allotment, they didn't view it as a poison pill for the larger act. Cramer particularly lauded the breadth of conservation tools used in the bill—it creates new national park units, new national monuments, new wilderness areas, new wild and scenic river sections, and a new national recreation area, and it withdraws the right to develop minerals in two separate watersheds.
"It's a much more modern and precise approach to conservation," Cramer says.
Similarly, Cramer points out that the bill's bipartisan support probably came down to the way that most of the individual legislation was created—by convening multiple stakeholders, including those on opposite sides of the issues, to help hash out agreements. No single piece of the puzzle illustrates that approach better than the Emery County Public Lands Initiative, which creates in a single Utah county some 660,000 acres of wilderness, a new national monument, a new national recreation area, and designates two new sections of the Green River as part of the National Wild and Scenic Rivers System. 
The bill was crafted over some 20 years by stakeholders as diverse as ranchers, offroaders, the Bureau of Land Management, the Forest Service, and wilderness advocates. The basic idea was that in order to preserve traditional uses like ranching and four-wheeling on nearby public lands, locals would agree to create huge swaths of wilderness and forge no new motorized routes, traditionally an anathema to rural Utah residents. As recently as late October, the notoriously hard-line Southern Utah Wilderness Alliance decried the bill as "a step backwards for conservation" and organized a protest of some 300 people against the bill. Yet on Tuesday, SUWA executive director Scott Groene praised the bill as "a tremendous step forward."
So what changed in the meantime?
In November, Illinois senator and noted wilderness champion Dick Durbin negotiated an additional 100,000 acres of wilderness, adding acreage in Utah's Muddy Creek and Labyrinth Canyon areas. That was enough for SUWA to bless the deal, despite provisions like releasing some acreage currently protected as a wilderness study area so that a coal mine can be expanded.
"Creating 660,000 acres of wilderness is huge," says Groene. Similarly, Emery County public lands director Ray Petersen says that locals are happy to have the land quarrels of the past close to settled. "There's still some trepidation about creating wilderness around here," he says. "Once people realize that they can still go out and do what they want to do, I believe they'll all be happy."
Petersen isn't celebrating too much yet. He's been waiting 20 years for this, and he acknowledges that although his political contacts have indicated President Trump will sign the bill if it passes through the House of Representatives, Trump's actions have been hard to predict. The House is expected to take up the bill after its upcoming weeklong recess, assuming the government doesn't shut down again.
Lead Photo: Marc Muench/Tandem
Trending on Outside Online