Humpback Whales have BFFs
Heading out the door? Read this article on the new Outside+ app available now on iOS devices for members! Download the app.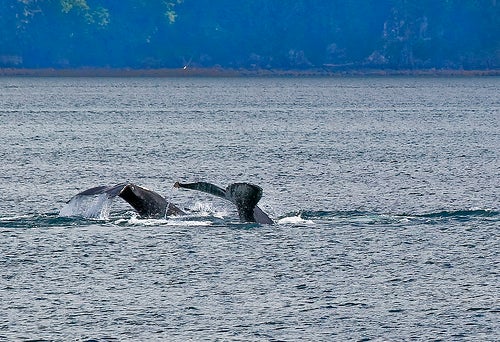 Photo Courtesy of Flickr
Humpback whales are the first baleen whales found to form lasting friendships, Treehugger reports. Using photographic identification techniques, scientists have discovered that females reunite each summer to swim and feed alongside one another in the Gulf of St. Lawrence off Canada.
Until recently, baleen whales were thought to be less social and had not been known to rekindle and maintain bonds from one year to the next. 
How the female whales find each other after spending most of the year migrating is still unknown, but it most likely involves their songs. So far, a humpback friendship lasting six years has been documented, but it is likely that even longer friendships exist. 
–Shauna Sweeney