From The Lean-To: The General Sherman
Heading out the door? Read this article on the new Outside+ app available now on iOS devices for members! Download the app.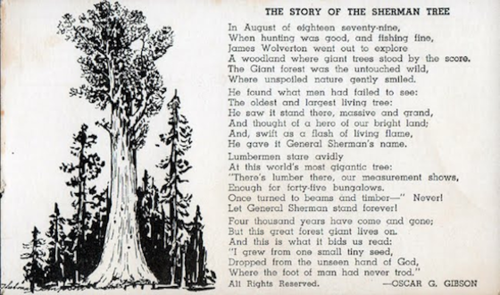 Located in California's Sequoia National Park, The General Sherman is the largest living single stem tree on Earth. Or at least the largest living single stem tree that we know about. No, it's not the tallest. (That award goes to the Hyperion Tree, a coastal redwood.) It's not the widest either. (The Sunland Baobab wins that trophy.) And unfortunately, the General Sherman isn't the oldest. (The Methuselah tree wears that diaper.) But with a height of 275 ft, a diameter of 25 ft an estimated volume of 52,513 cubic ft and birth certificate from anywhere between 2,300 – 2,700 years ago, it's a big f-in tree.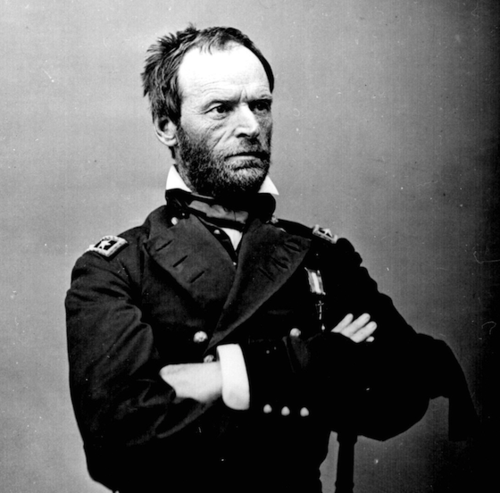 The tree was named after William Tecumseh Sherman, the very angry-looking American Civil war general pictured above, by naturalist James Wolverton, who had served as a lieutenant in the 9th Indiana Cavalry under Sherman. In January 2006, the largest branch on the tree broke off and smashed part of its enclosing fence and cratered the pavement of the walkway surrounding the sequoia. There were no witnesses to the incident (if a tree falls in the forest bla bla), and the branch, which was 98 feet long and 7 feet around, did not change the General Sherman's status as the largest tree, as its size has been calculated using measurements of trunk volume, excluding branches.
– Jeff Thrope is the founder and editor of Cold Splinters. For more ways to pretend you're sleeping under the stars instead of reading the Internet, visit coldsplinters.com and twitter.com/coldsplinters.
Trending on Outside Online