Four Lies We've Been Told About National Monuments
A lot of assumptions have been made about the national-monuments review. Many of them aren't true.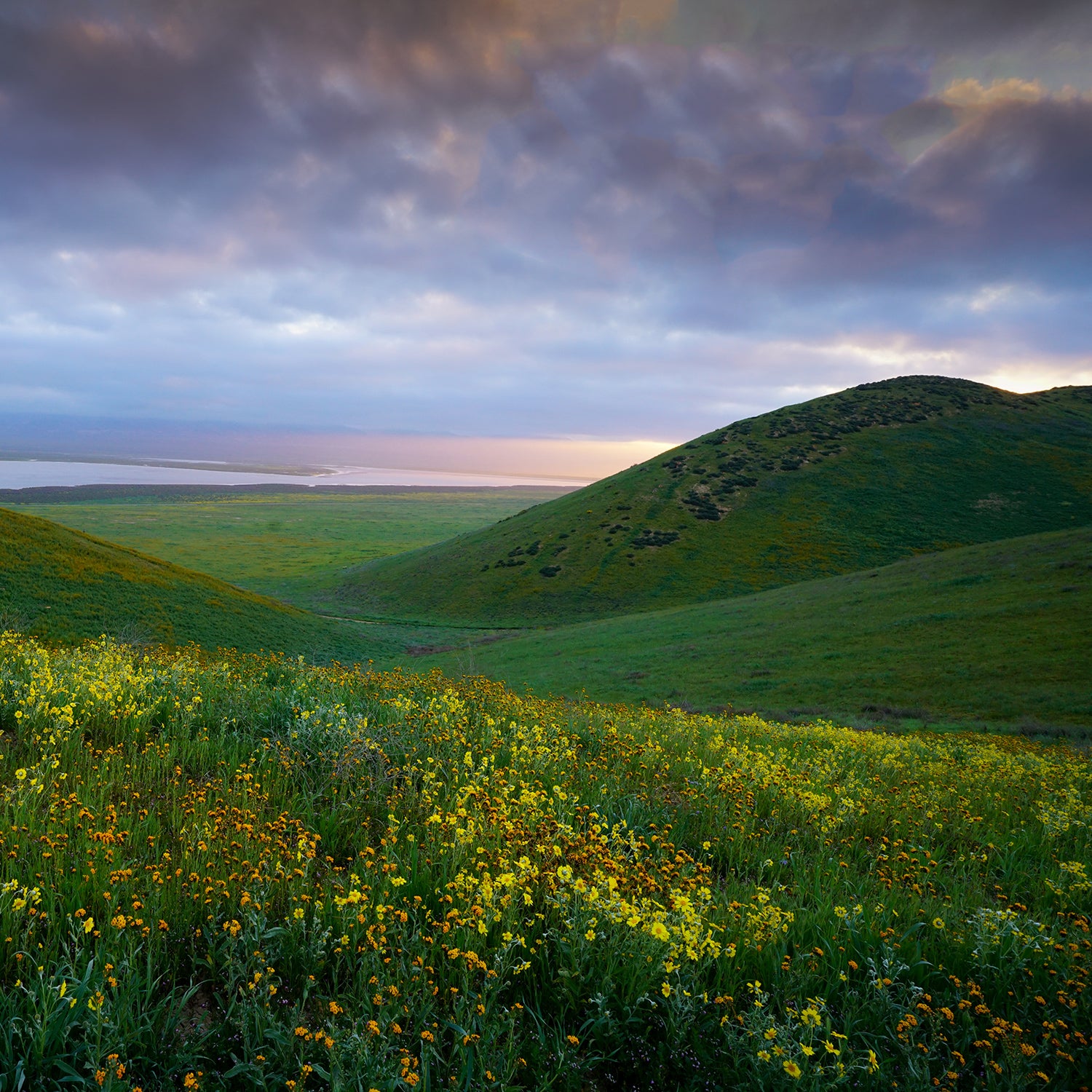 Heading out the door? Read this article on the new Outside+ app available now on iOS devices for members! Download the app.
In April, President Donald Trump charged his public lands deputy, Secretary of the Interior Ryan Zinke, with reviewing 27 of our national monuments. Since then, the ex-Navy SEAL—a guy who rocks a Boy Scout kerchief and rides a horse through Washington—has traveled the country examining which monuments are worthy of keeping and which, in Trump's words, are just "another egregious use of government power" and should be reduced or eliminated.
Bears Ears ended up on the latter list: in June, Zinke recommended Trump shrink the 1.5-million-acre reserve. But others have avoided the chopping block, including Washington's Hanford Reach, Idaho's Craters of the Moon, Arizona's Grand Canyon-Parashant, California's Sand to Snow, Colorado's Canyons of the Ancients, and Montana's Upper Missouri River Breaks. The Secretary's answer on the remaining monuments is due Thursday.
The whole process has been murky, with the DOI giving little indication about why Zinke has pardoned some monuments and not others. (The department didn't respond to a request for comment for this story.) The Trump administration asked for public comments of the review—and received over two million—but it's unclear how these are going to be taken into account.
Meanwhile, some writers are piping up with old-school Sagebrush Rebellion arguments, alleging that national monuments "restrict access, weaken local economies, corrode rural communities," and imploring Trump and Zinke use the Antiquities Act correctly, not for "political gamesmanship, outdoor recreation, climate change." 
With talk like this, we decided to take on the top four myths that have been bandied about over the past five months and debunk them.
#1. No opportunities were provided to comment on the national monuments before they were designated.
In no case did local residents near any of these areas wake up one day to a new national monument in their backyards. Each area was designated after long periods of deliberation, meetings, letter-writing campaigns, and newspaper editorials.
Take the Cascade-Siskiyou National Monument, an 86,774-acre swath of wilderness that runs from the southwestern part of Oregon into Northern California. Discussions to protect the area started as early as January 1983. A January 7, 1983 article in the Medford Mail Tribune chronicled opposing views from meetings held over monument designation. ("Ideas Vary On Managing BLM Wilderness Study Area," read the headline.) The conversation continued throughout the next two decades: TIME Magazine ran an article in 1999, while the Oregonian advocated for protection the next year.
By the time President Bill Clinton designated the area as a monument in the summer of 2000, locals had been providing comments—mostly positive—on their thoughts about federal protection for 17 years. 
#2. Only environmentalists support national monuments.
Monuments across the country have widespread support from a variety of groups. Take business groups. In August, small-business owners from five states convened in Montana to advocate for preserving monuments. Why? They're driving local economies. "This isn't just a bleeding heart wanting to save public land for the sake of the land itself," Dan Irion, the co-owner of Taos Mesa Brewing in Taos, New Mexico, told KTVH in Helena. "Preserving public lands in the west in general is absolutely vital and necessary to the economic sustainability of our communities out west." Joseph Catlett, owner of a burger joint in Escalante, Utah, near Grand Staircase-Escalante National Monument, told the Great Falls Tribune the designation of that monument has made his town of 850 people thrive as other western communities disappear.
Then there are the tribal governments that have come out in favor of preserving monuments, including Utah's Bears Ears, possibly the most politically contentious monument on Zinke's list. "We advocated for the Bears Ears National Monument, and we remain strongly committed to its defense," wrote leaders from the Hopi, Navajo, Ute Indian Tribe, Ute Mountain Ute, and Zuni Tribal governments.
Finally, there are the hunting and sportspeople's groups that have pressured Zinke to stand up for public lands "just like Theodore Roosevelt would." Of anyone, they seem to have the tightest hold on the Secretary's ear. 
#3. There's no local support for national monuments.
Evidence shows that more locals support monuments than not. The Center for Western priorities, a Colorado-based advocacy group, analyzed a sampling of the two million comments that came in about monuments and found that 98 percent wanted to leave them as they are.
Even locals who didn't initially support the monuments have often come around. One such example is Michael Madore, a town councilman in Millinocket, Maine. When former President Barack Obama first proposed setting aside 87,563 acres of mountainous wilderness to become Maine's Katahdin Woods and Waters, Madore called it a "foolish dream" that he thought would threaten industrial jobs in the area by increasing environmental regulations. But since the monument was designated last summer by the Obama administration, Madore has come around. "I won't say I've totally embraced it, but I do see it as a part of an economic puzzle that can be beneficial to the town," he told me the phone last week. "We're noticing some minimal but tangible evidence the monument is helping."
  
Then Trump's monument review "stirred a pot that had been left alone for awhile," Madore says. He says Zinke talked to some locals about the monument, but not to town officials like him. The Secretary's visit "did more harm than good," Madore says. "It just stirred up all those old feelings again. The no-park people started putting signs in their yards again. The park people started putting editorials in the local papers. It was more divisive than it was healing."
#4. All Republicans believe national monuments should be reduced or eliminated.
While the GOP's official platform, led by people like Zinke and Utah Representative Rob Bishop, is to reduce federal management of our public lands, there are individual Republicans who want to protect them.
In Colorado, two Republican lawmakers recently urged Trump and Zinke to take the state's 176,000-acre Canyons of the Ancients off the list of monuments up for review. "The designation of Canyons is an example of what the Antiquities Act was intended to do," wrote Senator Cory Gardner and Representative Scott Tipton in a letter to Zinke in May. The Republican lawmakers went on to say that oftentimes administrations don't think about the impact designations, which bring in tourists and their money, can have on municipalities. The letter worked: by July, Canyons of the Ancients was officially off the list of monuments on Zinke's chopping block.
Seventeen house Republicans piped up in a letter send to Zinke in June about the monument review. The group advocated for most monuments to be rolled back, but they did advocate that some monuments—like Sand to Snow—stay as-is. In August, Zinke announced Sand to Snow was off the review list. 
In Maine, Republican Senator Susan Collins recently commented that while the Katahdin Woods and Waters designation process "could have been greatly improved, it is time to put that dispute behind us. I believe that any effort to rescind the designation at this point would be a mistake."
Lead Photo: Zeiss4Me/iStock