Montana Woman Fights Bear with Zucchini
Heading out the door? Read this article on the new Outside+ app available now on iOS devices for members! Download the app.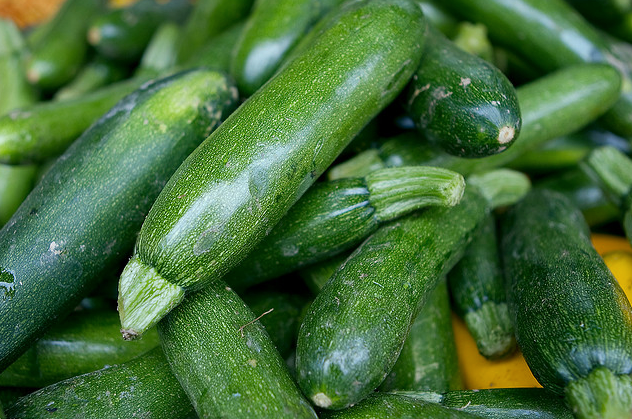 Courtesy of See-ming Lee on Flickr.
A woman living near Frenchtown, Montana drove a bear from her threshold by hurling a 14-inch zucchini at its head, Fox News reports. The approximately 200-pound bruin was attempting to enter the woman's house, having pursued her and her retreating dogs from the backyard.
The woman was in her backyard on Thursday, just after midnight when her three dogs became agitated. The bear approached, and two of them fled. The third, older and less mobile, was attacked, and the woman kicked the bear in its neck.
The bear then turned its attention to the woman, scratching her leg before she was able to make it inside the house. As the woman attempted to close her back door, the bear thrust its shoulders between door and jamb. She let fly the zucchini-cum-projectile, and the bear fled without further incident.
The zucchini was homegrown. If you needed any further incentive to cultivate your own fruits and vegetables, here it is: defense.
–Riley Blanton
Trending on Outside Online