The National Weather Service Is Our Best Federal Agency
Yet it—along with its meteorologists—is struggling through the shutdown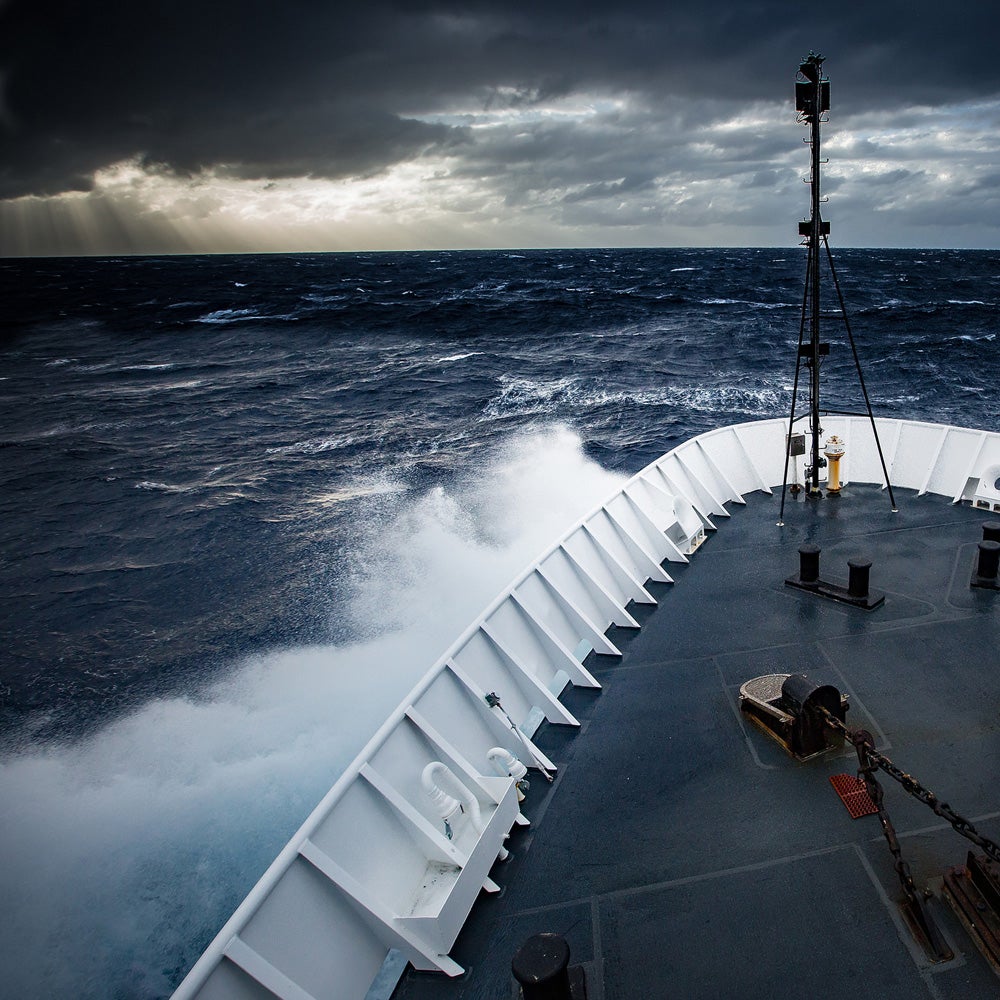 Heading out the door? Read this article on the new Outside+ app available now on iOS devices for members! Download the app.
Private weather companies like AccuWeather and The Weather Channel would be lost without the federal government's robust network of radars, satellites, sensors, and weather models. The good National Weather Service meteorologists keeping their eyes on the sky are working through the shutdown without pay—and we're much safer for their efforts.
These folks are considered "excepted" federal employees, meaning that they're forced to work a normal 40-hour-per-week schedule without pay during a partial government shutdown. That's in large part because they're responsible for a wide array of crucial forecasting tasks, ranging from predicting the path of blizzards to issuing tornado warnings.
The shutdown, which entered its 28th day on Friday, is starting to take a financial toll on these hard-working scientists. "I'm lucky to have had some savings built up, but the longer this shutdown lasts the more nervous I get about having to rely on credit cards to pay bills," says one NWS meteorologist who asked to remain anonymous for fear of losing his job. He noted that federal employees who are required to work through the shutdown can't benefit from the financial help often offered to those going without a paycheck, such as filing for unemployment or taking on temporary part-time jobs.
While meteorologists are feeling the personal effects of the shutdown, most news coverage (when there's been any) has focused on how the shutdown is affecting weather models and forecast accuracy. Yet concerns that the shutdown is affecting everyday forecasting may be somewhat overblown, say my sources. "We have not seen any measurable issues with our forecasting," says a senior meteorologist working for another NWS office. "Our focus is on good science, good forecasts, but even more so, good communication. The forecast means very little if people don't understand the impact to them."
The shutdown may not have an effect on day-to-day forecasting, but it is starting to affect efforts like hurricane predictions in ways that aren't immediately obvious. The National Hurricane Center's union steward Eric Blake posted a detailed Twitter thread explaining how the shutdown will have a negative effect on hurricane forecasting this summer by, for example, delaying improvements to hurricane modeling and cancelling important training sessions for local emergency managers.
The government's widespread efforts to improve weather information gathering and advance the science of meteorology is one of its greatest success stories. Thousands of scientists and support staff work out of more than 120 individual NWS offices, serving as the backbone of this country's weather infrastructure. Every severe weather watch and warning you hear for your location is issued by your local NWS office. The agency also operates NOAA Weather Radio, a critical piece of technology that benefits everyone from office workers to campers. It maintains weather.gov, which provides detailed local forecasts for every square mile of the U.S. There are plenty of specialized agencies under the NWS that keep us abreast of dangerous weather, too. The Storm Prediction Center issues forecasts ahead of severe thunderstorm outbreaks and dangerous wildfire days. The National Hurricane Center forecasts the track and strength of hurricanes around North America.
You might not know any of this because most people don't get their weather forecasts directly from the NWS, which has no app. Private companies' apps are the biggest source of weather information yet they're basically parasiting onto the federal government's resources. The ubiquitous weather radar imagery you see on every weather app, website, and television channel? It all comes from a network of more than 100 radar dishes maintained by the federal government. NOAA operates the vast majority of these, with the remaining ones operated by the Federal Aviation Administration or the military. Some local television stations have their own low-power dishes, but they're vulnerable to obstructions and power outages, and have limited range.
Now, private weather companies do develop and use their own weather models. Take AccuWeather, which issued a marketing statement ragging on the NWS's forecasting abilities on Thursday. The press release, which the company later changed and apologized for, bragged about AccuWeather's in-house weather model, which the company said would sustain them through the shutdown, no matter how lengthy. The Weather Channel has access to its own models as well, as do plenty of other weather forecasting companies.
The thing is, those private weather models don't operate in a vacuum. Models are made using weather data collected throughout the atmosphere by weather balloons paid for and released by—you guessed it!—the federal government. These models also rely on government satellite data and a vast network of ground-based weather observing stations, many of which are also funded and operated by the government. If a company like AccuWeather or The Weather Channel wanted to match the level of service that we pay for with our tax dollars, they would have to charge way more than they already do for their forecasts. Even the sturdiest company would likely go bankrupt trying to build and maintain an analog to the vast network of satellites, radars, observation stations, and modelling provided by the feds.
Private weather companies and advocates of privatization are fully aware of the value of the federal government's meteorological services. The only concerted effort to privatize the NWS in recent history was a failed undertaking by former Senator Rick Santorum, a Pennsylvania Republican, back in 2005. The senator introduced a bill that would have prohibited the NWS from releasing any products or forecasts to the public, forcing them to route all of their services—radar, satellite, weather models, everything—through private companies to be sold back to the American people. The bill was soundly defeated. 
So as the federal government shutdown enters its second month—and employees prepare to miss yet another paycheck—spare a kind thought for the thousands of dedicated scientists silently working to keep us safe from dangerous weather all across the country. And it doesn't hurt to call Congress to demand that they reopen the government.