New Study: Leave Our National Monuments Alone
The people have spoken. In a study released Tuesday, over 99 percent of people said they support the 27 monuments up for review. President Donald Trump, are you listening?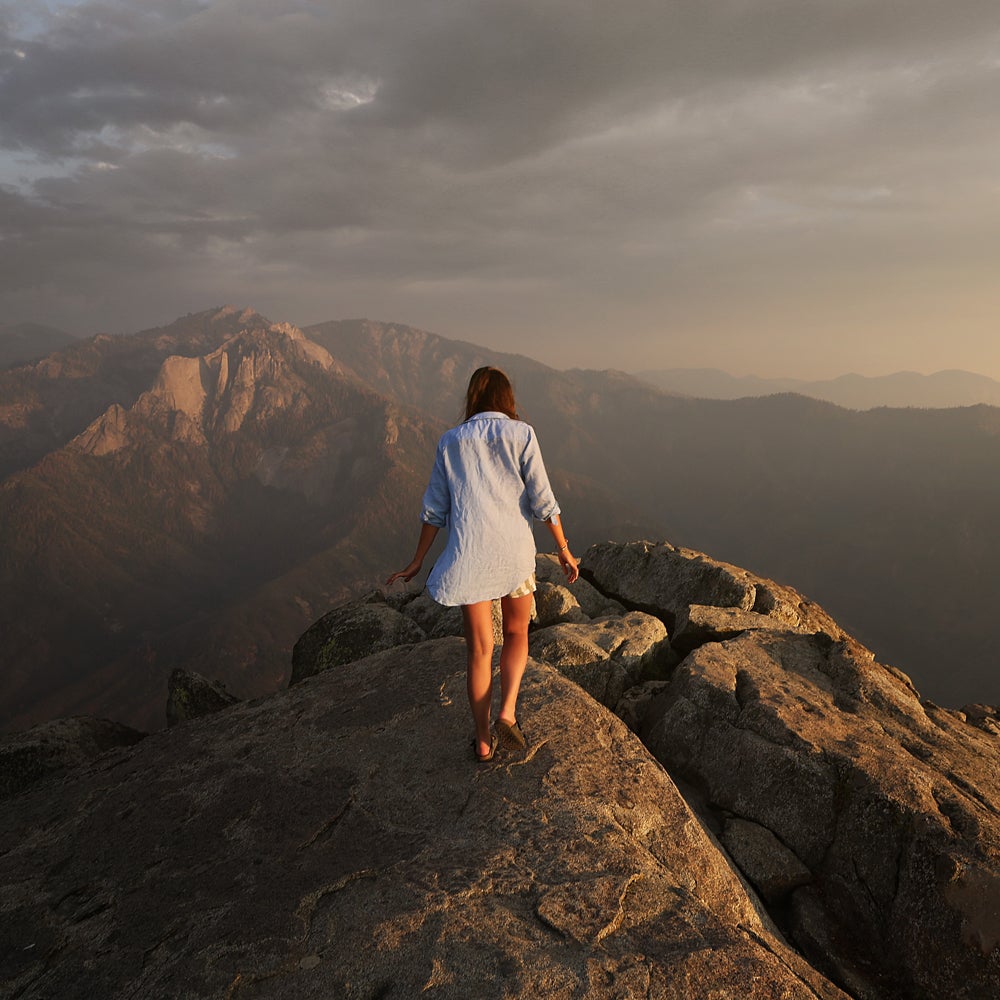 Heading out the door? Read this article on the new Outside+ app available now on iOS devices for members! Download the app.
More than 99.2 percent of the people who commented on President Donald Trump's national-monuments review were in complete agreement: Leave the monuments alone.
That's the stunning result of a detailed new survey on the comments that the federal government solicited after Trump issued an executive order earlier this year to revisit the status of 27 national monuments.
The evidence of this tidal wave of support comes a day before Secretary of the Interior Ryan Zinke is scheduled to make a recommendation to Trump on the fate of the monuments. Many expect Zinke to suggest that one, and possibly several, be greatly reduced in size or even removed.
Trump issued an executive order in April calling for a review of larger monuments that were created or expanded since 1996 under the 1906 Antiquities Act. One purpose of his order, he said, was to give the public more voice in the future of these lands—despite the fact that many of the monuments were already the result of years of discussion and collaboration. 
Now, that voice has spoken, loudly: more than 2.8 million people and groups commented in just two months. Almost unanimously, commenters want the President to keep his hands off the monuments, according to a survey of 1.3 million of those comments that was released Tuesday by Key-Log Economics, a Virginia-based consultancy that applies ecological economics research to land and natural-resource issues. The work was funded by the Wilderness Society. (The full report is available for download.)  
"I think it does indicate the fervor with which people love public, protected lands and recognize their value," says Spencer Phillips, an economist who co-authored the survey and the founder of the company. "When they are under threat, people will rise up."
Here are a few other salient points from the survey:
Support for monuments comes from across the nation.
Supporters cite a range of concerns regarding why they oppose shrinking or eliminating the monuments. For example, 98 percent of those who cited the environment, Native American interests and tribal rights, scenic beauty, and/or future generations opposed any reductions. Between 92 and 98 percent of people who cited fishing, hunting, non-motorized recreation, and local economic vitality opposed reductions.
Opposition to the review was the lowest among Nevadans and Mainers; 72 percent and 75 percent, respectively, opposed any tinkering with the monuments.
Key-Log Economics used "an innovative combination of crowdsourcing and machine learning" to analyze each comment, which poured in in many forms—letters, e-comments, form letters submitted one at a time or in bundles, and petitions. More than 350 volunteers then reviewed a random sample of these comments. Their review tested a machine-learning algorithm that, once trained, could classify a comment as opposed to or supportive of the review. The study has a margin of error of less than one half of one percent, the company claims.
Whether the Trump Administration heeds the comments remains to be seen. Asked what the Trump Administration should take away from the results, Phillips replied, "You've got your wish. The public has weighed in, and the message is, 'Leave these land protections in place.'"