Just How Hard Is It to Undo Bears Ears?
Trump's order to review the national-monument designations of the past 21 years seems to be the first concrete intimation of rolling back the protections all together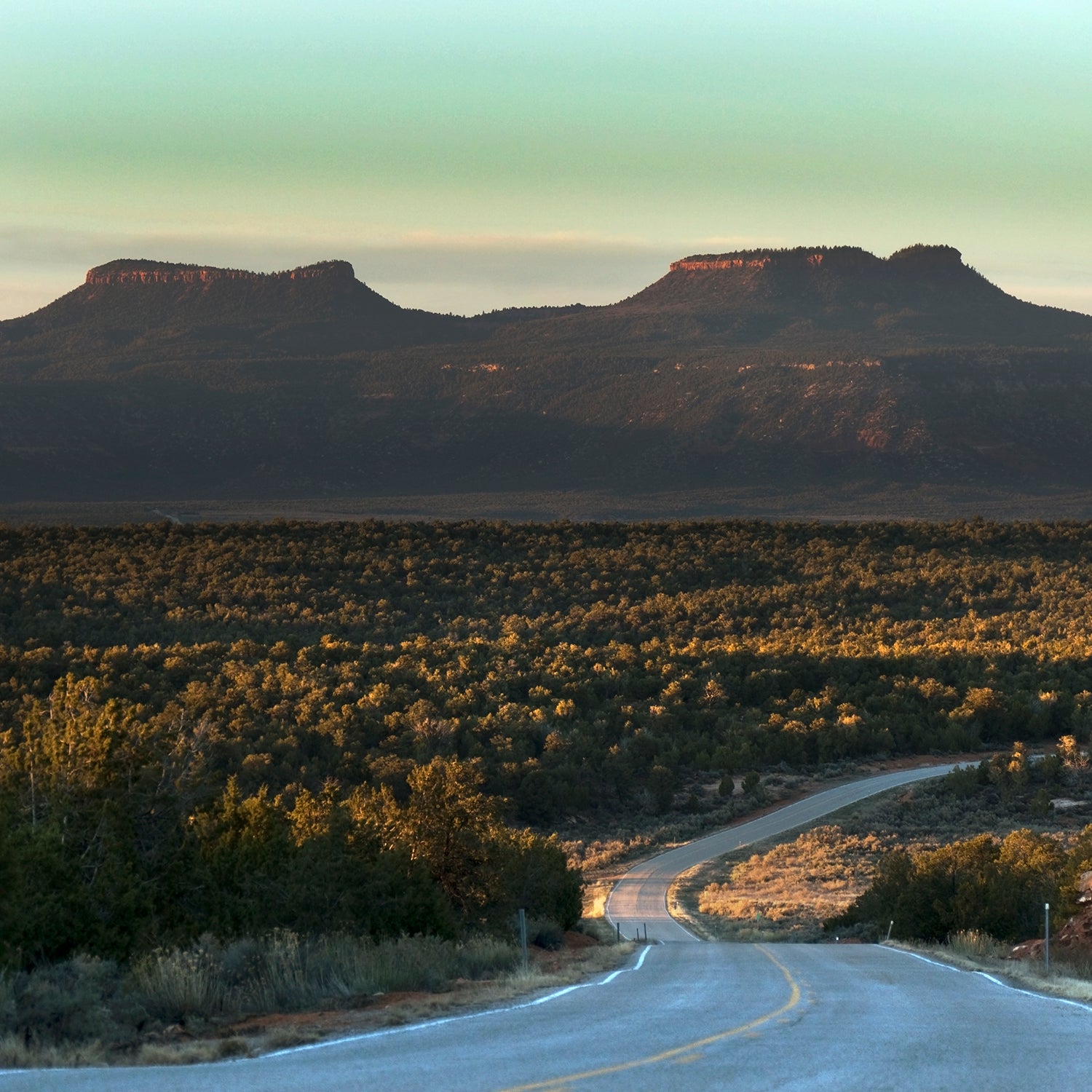 milehightraveler/iStock(Photo)
Heading out the door? Read this article on the new Outside+ app available now on iOS devices for members! Download the app.
On December 28, President Obama advanced his eleventh-hour efforts to protect the environment by creating the 1.35-million-acre Bears Ears National Monument in southeastern Utah, as well as the 300,000-acre Gold Butte National Monument in Nevada. 
While environmentalists and Native American leaders heralded the protection of unique and sensitive areas—both monuments feature significant tribal artifacts—opposing politicians exploded, calling Bears Ears the "midnight monument." Both sites have been highly contentious, with many conservatives in Utah and Nevada decrying the loss of access to resources like oil and gas. They claim that Obama's safeguarding of the lands using the Antiquities Act—which he has done 25 times, more than any other president—is a vast overreach of presidential power.
Now the question is: Can Donald Trump revoke these monuments? On Wednesday, Trump ordered a review of all national monuments designated in the past 21 years—including Bears Ears and Grand Staircase-Escalante. His administration's stated goal is to ensure all the monuments fall within the scope of the Antiquities Act, and it's the first salvo in a possible fight to repeal the protections all together. With this new executive order, and with Republicans in control of the presidency and both houses of Congress, the future of these monuments, and of President Obama's conservation legacy, is far from assured.
---
In 1906, President Theodore Roosevelt signed the Antiquities Act to help protect Native American sites from looting. The act gave the president the power to declare structures, landmarks, and places "of historic or scientific interest that are situated upon the lands owned or controlled by the Government of the United States to be national monuments." 
The act has since been wielded to create national monuments by every president, Democrat and Republican alike, with one exception: Ronald Reagan. The Grand Canyon, Bryce, Arches, and Joshua Tree are among the national parks that began as presidentially created national monuments. The power Congress gave the president is both a quicker and an easier way to protect land than waiting for congressional approval to create a national park, which can be very difficult. It also doesn't require congressional consensus or environmental review. 
For all these reasons, the act has been controversial nearly from the start, says James Morton Turner, an associate professor of environmental studies at Wellesley College and author of The Promise of Wilderness: American Environmental Politics Since 1964.
It has only become more contentious. Some locals in southern Utah were so apoplectic when President Bill Clinton designated the nearly 1.9-million-acre Grand Staircase-Escalante National Monument in 1996 that the administration chose to hold its announcement ceremony at a safe remove, at the Grand Canyon. Visitors to Kanab, Utah, could soon order a Clinton Burger ("100 percent chicken") from area restaurants, Turner notes in his book. 
So could a president simply abolish the offending monuments of his predecessor? 
"The short answer is probably not, because this isn't something that is a simple executive order," Turner says. "He's exercising power that has been given to him by Congress. For that reason, a new president can't simply abolish or undo the creation of a national monument. It would take an act of Congress."
But that doesn't mean Trump couldn't try. No president ever has attempted to wipe out an existing national monument, according to the Congressional Research Service, an arm of the Library of Congress. As a result, there has never been a legal ruling on it. Several legal opinions dating back decades all agree that only Congress has that power, however. In 1938, President Franklin Roosevelt considered abolishing the Castle-Pinckney National Monument in South Carolina. Roosevelt's attorney general, Homer Cummings, told him he had no authority to do so. (Congress later abolished the monument by statute.)
With Republicans in control of the presidency and both houses of Congress, the future of these monuments, and of President Obama's conservation legacy, is far from assured.
"However, given the silence of the Antiquities Act on this specific question, as well as the potential analogy to other presidential executive orders and proclamations, the existence or scope of a president's authority to abolish national monuments is still a matter of debate that has not been squarely resolved," the Research Service wrote in a November report.
The president-elect's stance toward public lands has been ambiguous. Trump has been in favor of energy development on public lands but has showed some resistance to handing them over to the states, a radical idea that's particularly popular among conservative politicians in the West. His nominee for secretary of the interior, Ryan Zinke, has also opposed the idea. Before Wednesday's review, Trump hadn't said a great deal about Obama's national monuments. In October in Maine, however, he criticized the new Katahdin Woods and Waters National Monument. (The land for the monument was donated by a private citizen, and some locals feared the designation would limit its use.)
"I'm guessing there will be some pressure on President Trump to withdraw"—meaning abolish—"some of these designations made by President Obama," says Mark Squillace, a professor of natural-resources law at the University of Colorado Law School who worked on national monuments with former interior secretary Bruce Babbitt during the Clinton administration. "I think Bears Ears in particular will be the one to watch."
That prospect excites William Perry Pendley, president of the Mountain States Legal Foundation, a nonprofit that often works on property-rights issues. "It appears we have in president-elect Trump someone who is willing to reverse the actions of the previous president and believes those actions to be largely illegal," says Pendley, who points to the language of the Antiquities Act, which dictates that designated monuments "shall be confined to the smallest area compatible with proper care and management of the objects to be protected."
"I think it's highly likely that President Trump will vacate at least one of these illegal monuments and put his own imprint on how this issue is handled," Pendley says. "If I were making recommendations to President Trump, I'd recommend he vacate Katahdin." Pendley also hopes Trump reverses Bears Ears and abolishes Grand Staircase-Escalante as well.
It may be a forlorn hope. Many conservatives expected President George W. Bush to remove Grand Staircase-Escalante's designation when he was in office. He didn't. Instead, Bush ended up declaring what was then the largest national monument in the country's history: the Papahanaumokuakea Marine National Monument off the coast of Hawaii. (Obama later expanded it into the world's largest marine reserve.) 
But these are extraordinary times.
Pendley acknowledges that unilateral action by Trump to eliminate a national monument would be unprecedented. "Obviously, that will probably get to the Supreme Court, but I'm confident that a Trump Administration would prevail in that situation," he says. 
Randi Spivak, director of public lands for the Center for Biological Diversity, was blunt about an environmental response to any effort to dismantle monuments. "If Trump tried it, we would push back—hard," says Spivak. "My message would be, see you in court."
Monuments have been disputed in court before; to date none have been overturned. For example, several years ago the Mountain States Legal Foundation challenged various aspects of four national-monument designations: Canyons of the Ancients, Cascade-Siskiyou, Hanford Reach, and Ironwood. But a federal court of appeals upheld a lower court decision to dismiss the case. The lower court found that the presidential proclamations "easily met the court's limited review authority," according to a 2003 Georgia Law Review article, written by Squillace.
---
While no president has tried to undo a predecessor's work, they have sometimes revised it. 
For instance, John F. Kennedy added nearly 3,000 acres to Bandelier National Monument in New Mexico, created by Woodrow Wilson and expanded by both Herbert Hoover and Dwight Eisenhower. However, Kennedy also removed nearly 4,000 acres, declaring the changes in the public interest. Prior to becoming a national park, Mount Olympus National Monument, in Washington, was reduced several times since it was created in 1909 so that timber companies could get at its old-growth timber, historians say.
"If Trump tried it, we would push back—hard," says Randi Spivak, director of public lands for the Center for Biological Diversity. "My message would  be, see you in court."
Could a president lop off, say, five-sixths of Bears Ears—eliminating it in all but name? Previous cuts have never been contested in court, "so we don't know what the courts would say about that," says Squillace. In his reading such trims are illegal, since the Antiquities Act only grants "one-way authority"—allowing presidents to create monuments, not take away from them. 
---
What experts do agree on is that Congress, as the country's lawmaker, has the power to create, abolish, and change national monuments—even to hand them over to the states or other agencies. They have done so before: there's a reason you've never heard of New York's Father Millett Cross National Monument, which was transferred to state control in 1949. And in 1930, Congress abolished Papago Saguaro National Monument, in Arizona, and turned those lands over to the state. It did away with South Dakota's Fossil Cycad National Monument in 1956, though in that case the lands were handed over to the Bureau of Land Management. 
To abolish Bears Ears—or any of Obama's monuments—Republicans in Congress would have to pass legislation, which requires only a simple majority in both houses. In practice, however, they'd have to overcome a Democratic filibuster in the Senate, which would require 60 votes or changing the rules mid-session to allow a majority vote to end a filibuster. In recent years, the Senate has tended to avoid raising legislation until there are 60 votes in favor of it. In the end, that may be conservationists' best hope for keeping the monuments in place.
Republicans could also seek to alter the Antiquities Act, something the party has attempted before. "Regardless of what happens in the next couple of weeks, I think we are going to see a strong push by Republicans in Congress to limit the president's power under the act, likely with support of the Trump administration," Wellesley's Turner told Outside in December.  
A spokesperson for Republican senator Mike Lee, of Utah, seemed to agree last year, saying, "President Obama's arrogant act today absolutely puts the Antiquities Act at risk." One bill, sponsored by Republican senator Lisa Murkowski, of Alaska, would require congressional approval for any future presidential proclamation of a national monument, essentially gutting the act. Like any bill, it would require a simple majority in both houses to become law. Whether President Trump, who has underscored his desire for a forceful executive, would allow any reduction in that power—or simply veto it—is an open question.
The irony of the uproar over national monuments is that time smiles on their creation, says Turner. One notable example, created in 1908, was the subject of a legal challenge by people who didn't want it protected. Today, says Turner, it's hard to imagine our national park system without the Grand Canyon.
Lead Photo: milehightraveler/iStock
Trending on Outside Online