Indefinitely Wild
Patagonia Just Got 2 Million People Time Off to Vote
So far, 383 companies have signed up to participate in the outdoor brand's Time to Vote program on November 3, and the organization hopes to double that number by the election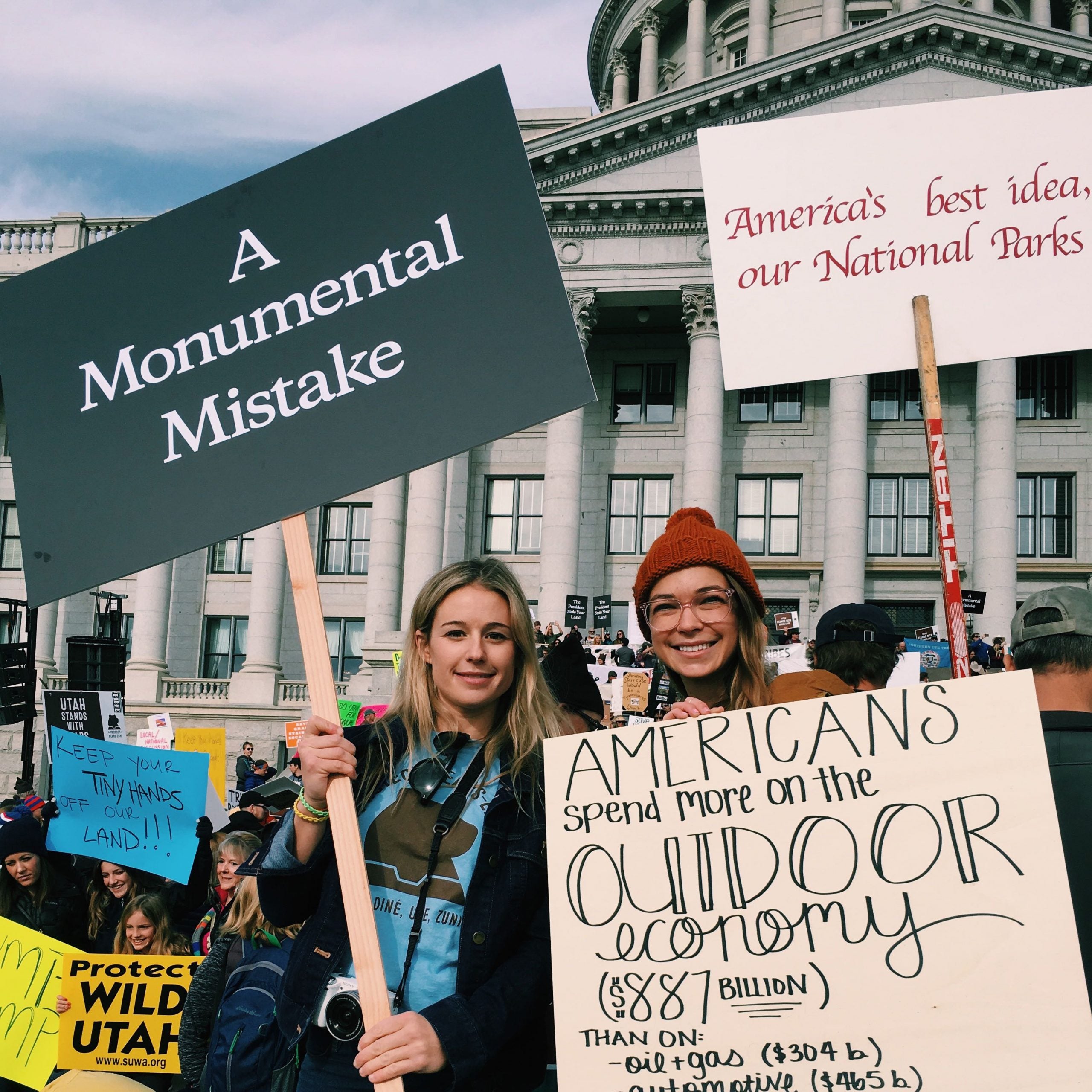 Heading out the door? Read this article on the new Outside+ app available now on iOS devices for members! Download the app.
In 2016, Patagonia gave all of its employees in the United States the day off to vote in the presidential elections. Realizing that 35 percent of eligible voters are unable to vote due to their work or school schedules, the company formalized the push for the 2018 mid-terms, eventually enlisting 411 companies representing over 2 million employees in a non-partisan campaign called Time to Vote. 
"The brands committed to increasing voter participation by ensuring their employees had a work schedule that allowed them time to vote in the midterm election," says Corley Kenna, a spokesperson for Patagonia. The list of participants included companies with CEOs from both sides of the political spectrum, with employees from a diverse range of backgrounds in all 50 states. VF Corporation, the parent company of outdoor brands like The North Face, participated. So did Walmart. 
"The election had the highest turnout for a U.S. midterm in four decades, with 53 percent of the citizen voting-age population voting," says Kenna. "But 53 percent is not enough. The goal of Time To Vote is to contribute to the culture shift needed to increase voter participation in our elections."
With eight months to go before the November 3 elections, so far 383 companies have signed up to participate in Time to Vote. Participants include Best Buy, Dick's Sporting Goods, Farmers Insurance, Gap Inc., Glossier Inc., Hewlett Packard Enterprise, JPMorgan Chase & Co., Kaiser Permanente, Levi Strauss & Co., Lyft, PayPal, REI Co-op, Target, VF Corporation, Walmart, and Warby Parker. That's already more than 2 million American employees. Between now and November, Time to Vote aims to double that number. 
Messaging around Time to Vote is devoutly non-partisan. But, in today's environment, even voter turnout has become deeply politicized. Just last week, the Trump campaign and the Republican National Committee announced a $10 million legal fund intended to fight against Democrat-led efforts to challenge voter suppression measures in various state courts. And, earlier this month, President Trump repeated heavily-debunked claims of voter fraud at a campaign rally, with right wing media personalities going on to amplify those claims. 
So, I asked Kenna how she squares the inherently political nature of advocating for voter turnout with Time to Vote's non-partisan intent. 
"Voting is a fundamental right enshrined by our founders, fought for by generations of civil rights activists, and defended by the brave men and women of our military," explains Kenna. "We want everyone to show up—our employees, customers, neighbors, friends, and even those who disagree with us—everyone. All of us benefit from living in a free and democratic society."