A Solo Instagram Mission on the John Muir Trail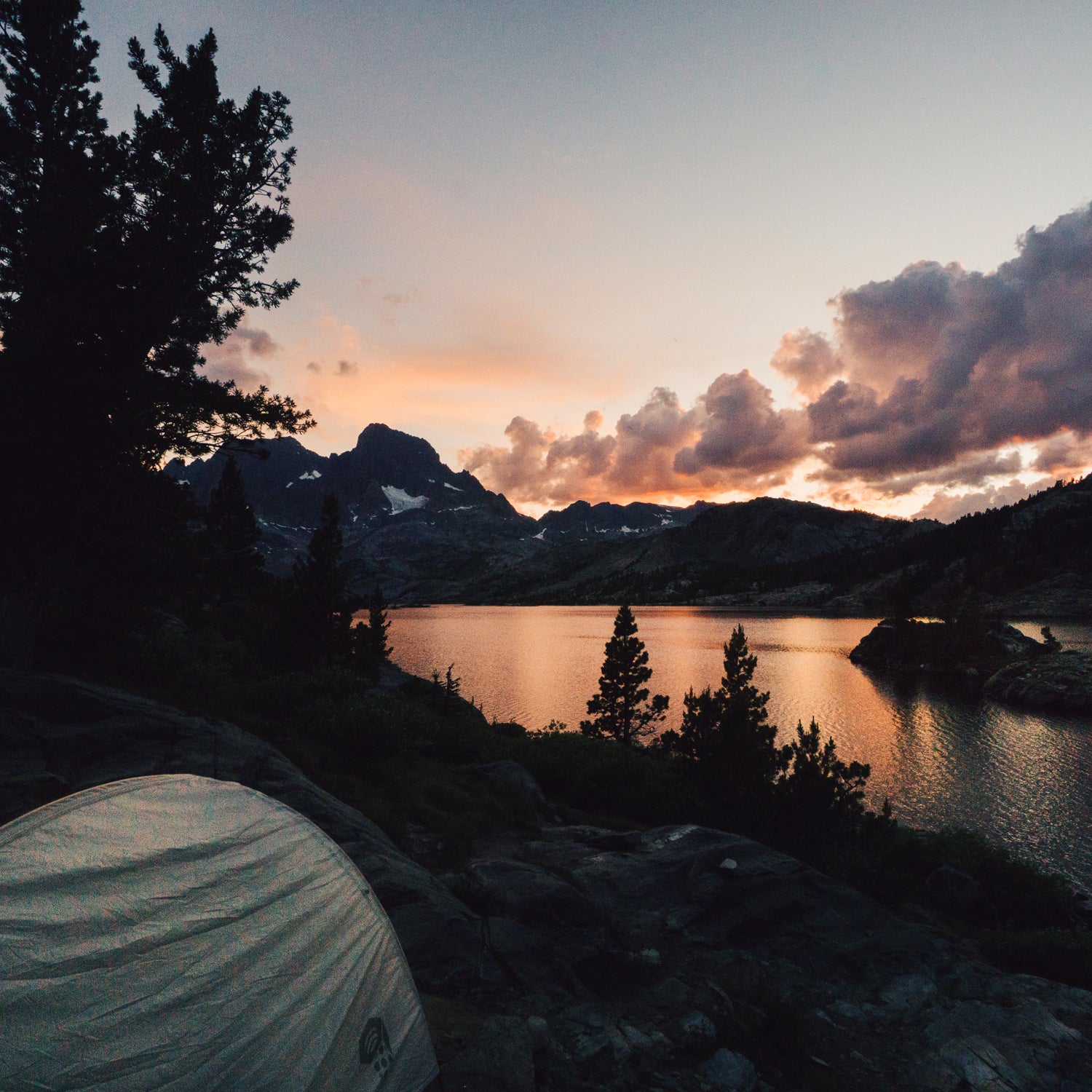 Heading out the door? Read this article on the new Outside+ app available now on iOS devices for members! Download the app.
Photographer Simone Anne really means it when she says she is "based" in the San Francisco Bay area—she's usually traveling somewhere else. Even her bio on Instagram, where she has nearly 50,000 followers, states, "When I'm not traveling, I'm traveling." In between trekking through the forests of Uganda photographing gorillas, soaking in the Nile; backpacking through Italy, Switzerland, France, and Spain; and checking out the food scene in Thailand, we caught up with Simone Anne to talk about her recent excursion on the John Muir trail. She soloed all 220 miles of the trail in a month, capturing her favorite moments along the way and posting them to her feed as well as her travel blog. Here's what she had to say about the trail, her camera, and making wanderlust-worthy Instagram shots.
Photo: "This image is of my campsite at Garnet Lake, where I perched my tent on a flat bit of granite high above the lake. Nestled among the trees, I had an incredible view of this dramatic sunset all to myself. I got a lot of crazy weather while I was on the JMT (seasoned backpackers of the Eastern Sierras kept saying, "This doesn't feel like July!"), but with each storm that cleared just in time for sunset, I was reminded again of how lucky I was to be able to experience such a stunning place in such an immersive way."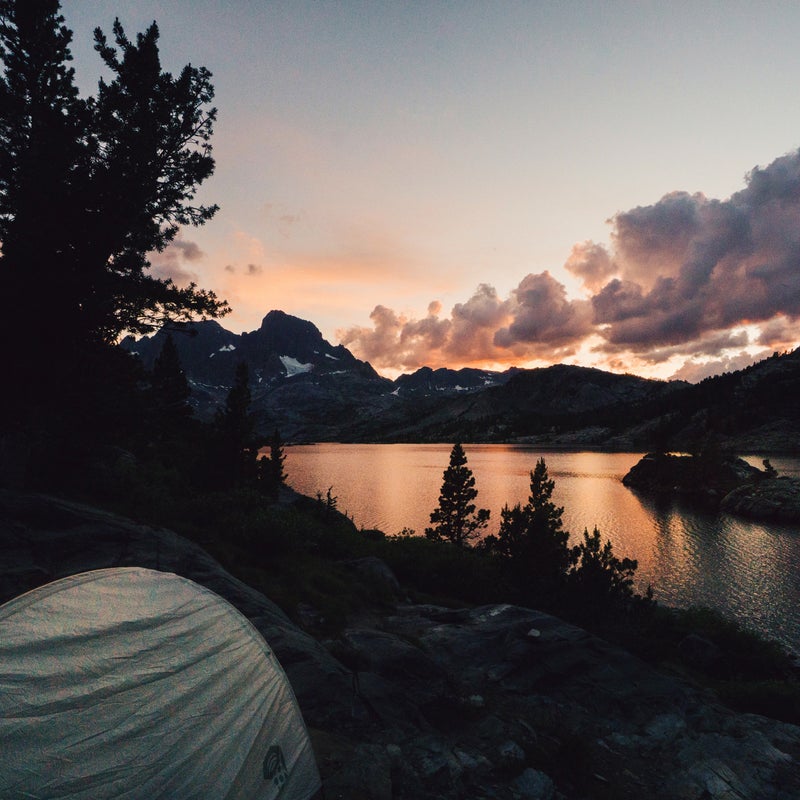 ---
What's the story behind your most liked photo from the trail?
The image of Cathedral Peak was my most popular photo from the trip. It has got to be one of my favorite campsites of the entire trip, although it also ended up being the scariest. Most people camp at the base of the peak on the opposite side of lake; I trekked around to this side so that I could see the peak and hopefully catch its reflection in the water as the sunset.
It had rained on and off all day, but I had gorgeous light in the afternoon and evening as I made camp and cooked dinner. Right after dinner, the sky opened up again: I had strong rains, high wind, and tons of lightning.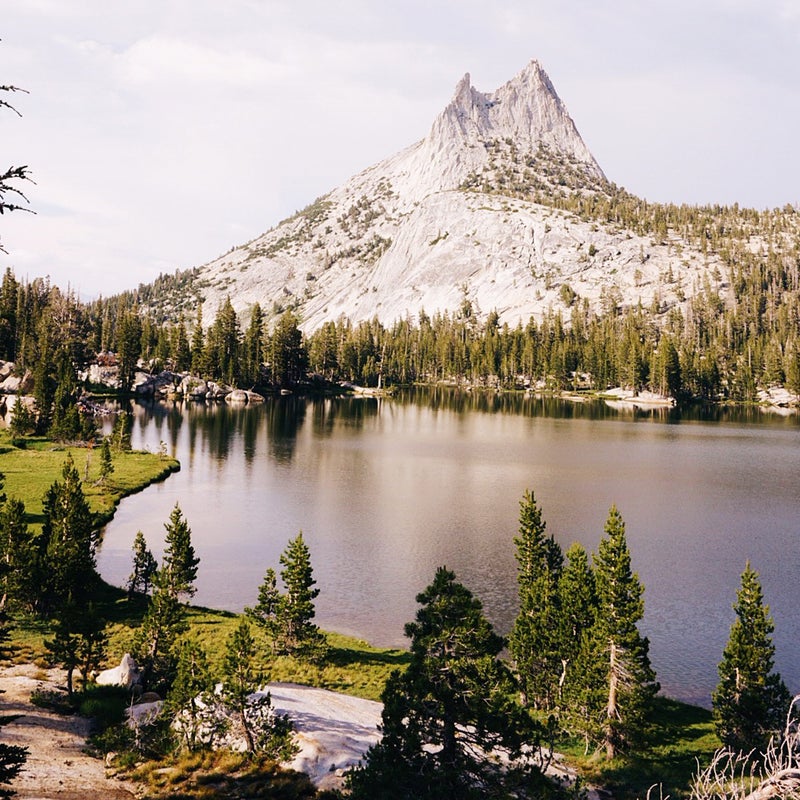 ---
What do you shoot with?
The images on my Instagram feed are created with my (cracked) iPhone 5, my professional Canon 5D MkIII DSLR, and the new Sony a6000 mirrorless camera that I picked up specifically for this backpacking trip. On such a long solo thru hike, every single ounce of weight counts, I wanted a camera that could take exactly the image I had in mind without being overwhelmingly heavy (and bulky) and the Sony did the trick.
With any photo, I'm a strong believer that it's the light, composition, and subject that make the image intriguing, not the kind of camera you use to take it. When I'm inspired, I take images, no matter what camera I have on hand.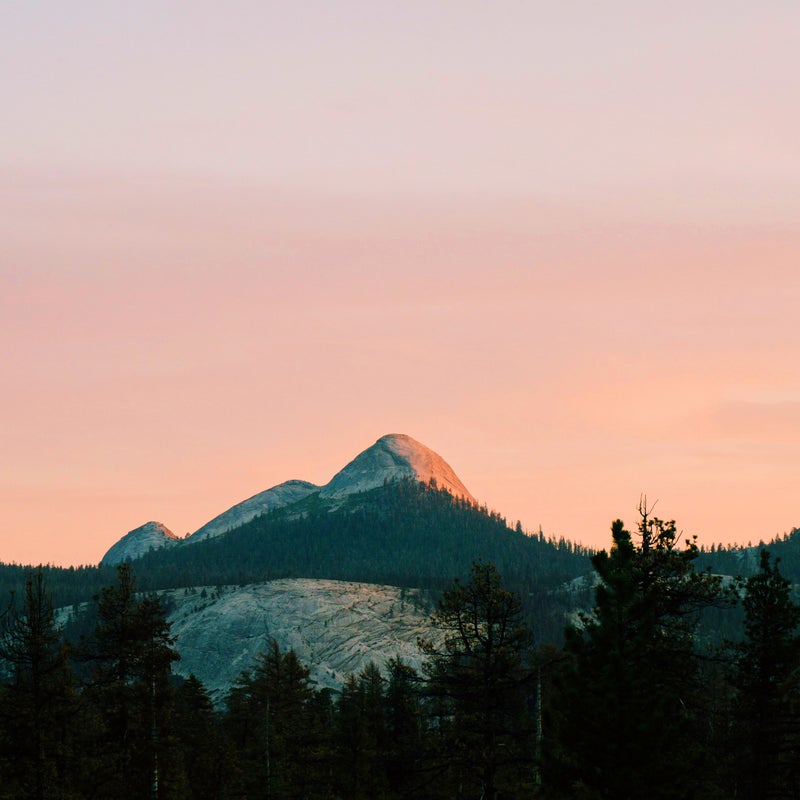 ---
Opinions on filters and editing for Instagram?
I edit all of my images to help them look like I remember the scene looking in real life, but I don't like to go over the top. Editing should enhance an image, not make it look fake. Minimal but deliberate editing helps me to achieve that. The in-app editing from Instagram is fantastic. I also use Lightroom, VSCO, Afterlight, Retouch, SKRWT, AntiCrop, and other iOS apps to bring my images to life.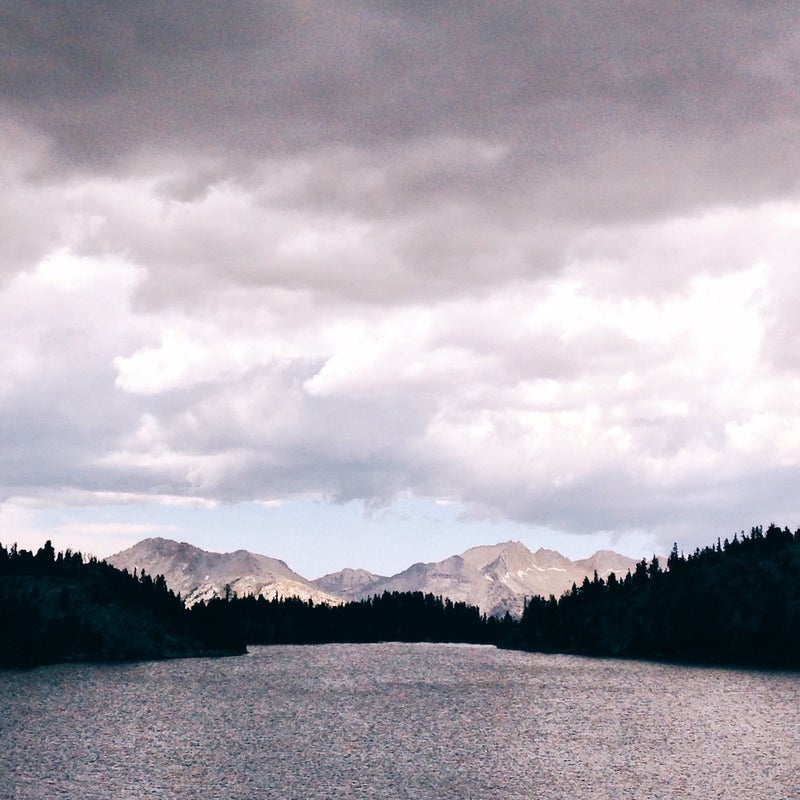 ---
Tips for aspiring Instagram pros?
Photograph what really matters to you and tell the story behind it, too. Also photograph personal projects and adventures (like this hike!). Be consistent with a high quality of work and be honest about who you are as the photographer. Remember that while it's based around photography, Instagram is a social network; value the relationships you build through Instagram, both on and offline.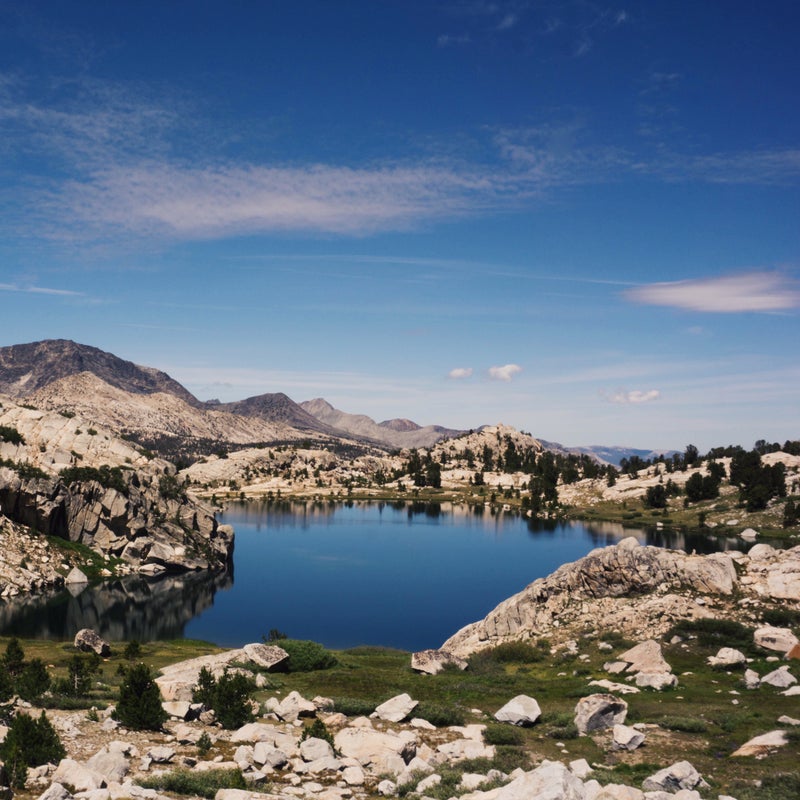 ---
Do you carry a phone and your SLR when you're hiking?
I take images with whatever is handy, but generally I like to take photographs with my mirrorless camera or my SLR. When it comes to landscape or astrophotography, these tools get me a lot closer to creating the image I see or have in mind.
This image was taken on my last night of my JMT hike, when I found a campsite off the trail below Mount Whitney that had an incredible view. I got an insane sunset and I spotted a coyote loping along in the distance. In the morning I woke to fog drifting over the lake and burning off in the early sunshine.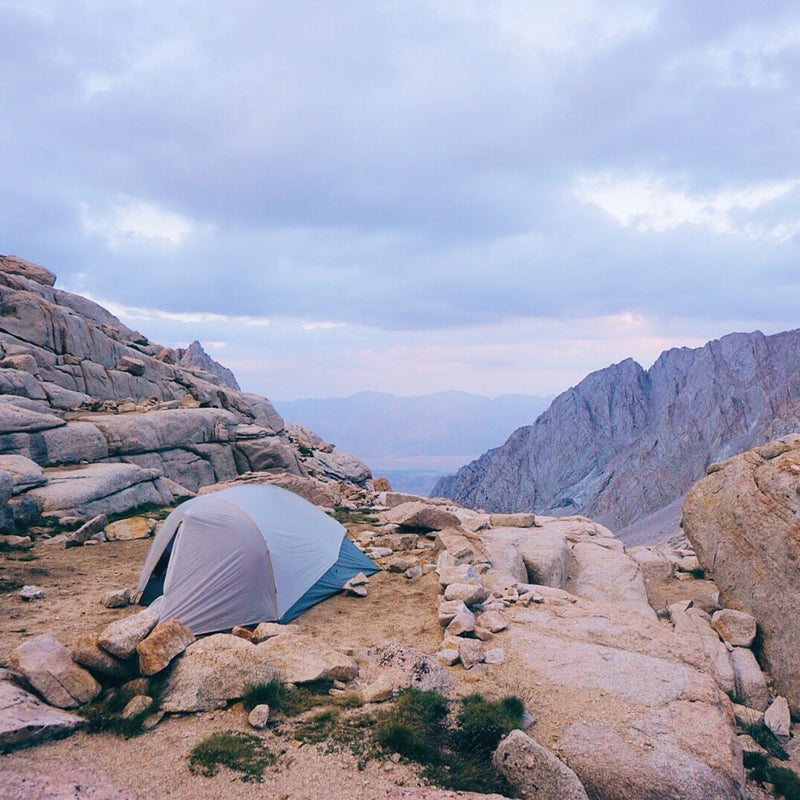 ---
Has Instagram changed the way you travel and look at the world?
Some of the best feedback I've received on my images is that my travel stories have caused people to plan their own big trip, get outside and explore with the people they love, or book a flight somewhere new. It's important to me to keep telling the true story of my own journey to "get out there" in the hope that I can continue to inspire other people take the same leap.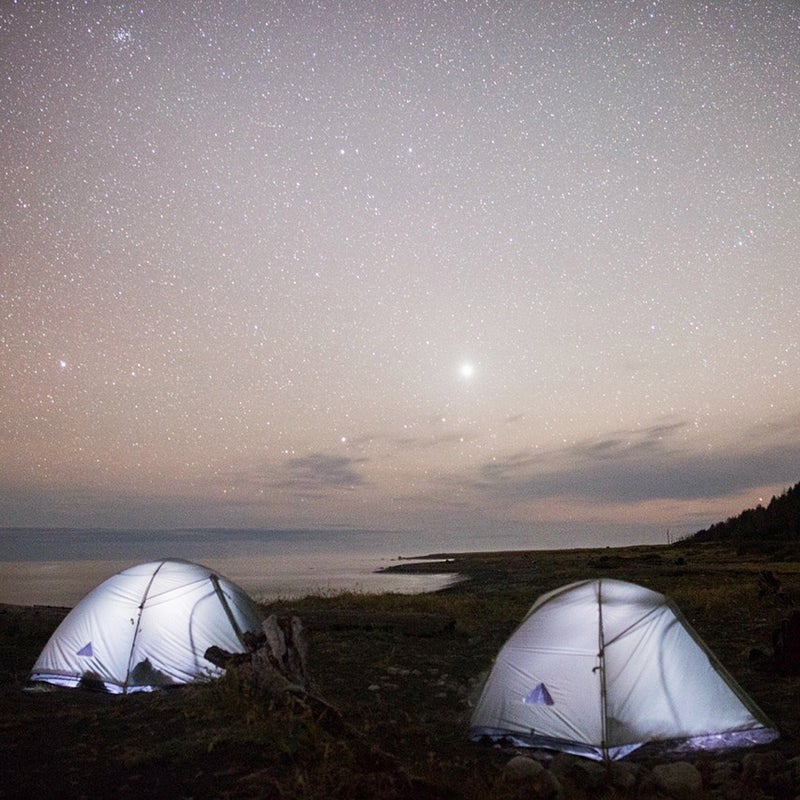 ---
How has your Instagram account grown and does it play into your career as a photographer?
Without Instagram, I would not have been able to connect with so many rad clients and friends. Instagram is also a lot of fun. I'm a backpacker who loves creating landscape images and star photos. I'm a wedding photographer who travels all over the world to capture people in love saying their vows in jaw dropping places. I'm a travel photographer who loves eating gelato in Italy, chocolate croissants in France, and Malay cuisine in South Africa. I'm a born and bred California girl who thrives on the ocean and rides a pink skateboard. My account is a reflection of all of the different sides of me and I have it to thank for many of the photography jobs that I hold nearest to my heart.
This photograph is a selfie I took of myself right after summiting Mount Whitney. I still had one night and roughly ten miles before I would be back in civilization, but the top of the peak is the official end of the John Muir Trail. After 211 miles of solo hiking, I felt euphoric to have actually made it.