Street Cleaning
From erosion-resistant reefs to recycled toilet water (gulp), five city strategies freshening up the 21st century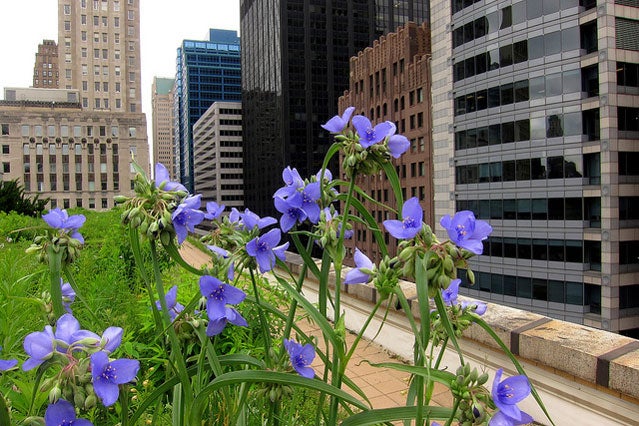 Heading out the door? Read this article on the new Outside+ app available now on iOS devices for members! Download the app.
OYSTER BARS
Louisiana
Governor Bobby Jindal took heat over those sand berms intended to block oil from reaching the Gulf Coast. He has a better idea this time. In July, Jindal announced his administration would put $26.5 million into Living Shoreline, 21 miles of bioengineered oyster reef to help slow erosion in Lower Mississippi River marshes.
WINDY CITIES
Spanish Fork, Utah
Spanish Fork (pop. 32,600) has nine turbines in operation, enough to power 10,800 homes.
GIVING TREES
Chicago
Chicago has the most advanced green-roofs program in the U.S., with more than 350 buildings, including City Hall, topped with grasses, trees, and shrubs. The city also hopes to relaunch a tree-planting initiative allowing citizens to request that oaks, male ginkgos, or black locusts be planted in their neighborhoods, free of charge.
TOILETS TO THE TAPS
Orange County, California
This slightly squirm-inducing program was initiated in 2008. Now one-fifth of the county's wastewater is scrubbed clean of fecal matter and urine and returned to circulation. Once treated, the wastewater goes through microfiltration and reverse osmosis before being doused with ultraviolet light and hydrogen peroxide. Net savings: 20 million gallons per day.  
GRAY-WATER RECYCLING
Las Vegas
Sin City gets flack for sucking up Colorado River water, but it has some advanced conservation programs. In Las Vegas Valley, about 95 percent of wastewater is cleaned and reused to water golf courses or funneled into Lake Mead, the city's main drinking-water source. As of last year, just 5 percent of U.S. municipal wastewater was recycled.