Temperatures Are Already Soaring on Arizona Trails
Phoenix recorded its earliest 100-degree day in 80 years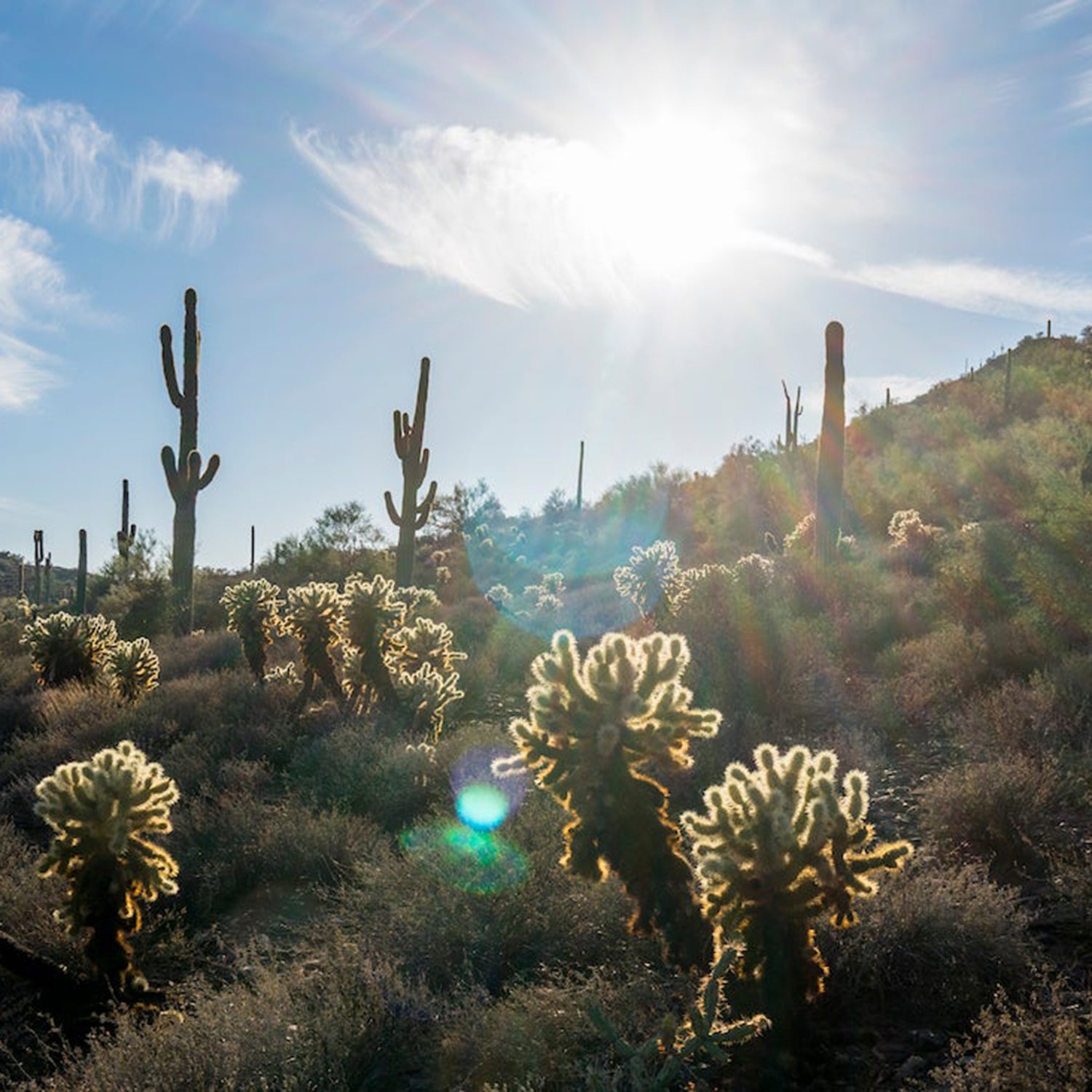 Matt Mawson/Getty
Heading out the door? Read this article on the new Outside+ app available now on iOS devices for members! Download the app.
On Sunday, the mercury rose to the first triple digit temperatures of the season in Phoenix. This weekend's 102-degree measurement is the earliest in eighty years.
Triple-digit temperatures are not uncommon in Arizona, but averages in Phoenix usually stay below 100 degrees until early May. The last time Arizona saw 102-degree temps this early in the year was in 1943. Arizona's early-season highs could indicate that the state is in for a warm summer, which could make the hiking season a particularly treacherous one.
Over the weekend, the state's temperatures and high winds led to a fire warning for most of southern Arizona. The heat didn't keep hikers away from popular trailheads, though. Instead, they piled into the Piestewa Peak and Camelback Mountain parking lots, filling them by 7:30 A.M. Although the day passed without incident, hiking these popular trails in triple-digit temperatures often results in rescues.
In 2021, the city of Phoenix implemented a pilot program to close these popular trails during excessive heat warnings issued by the National Weather Service. The program ran from July to September and results were almost immediate. Over the course of the 2021 season, rescues in the region decreased to 81, a 19 percent decline from 2020. In 2022, they decreased by an additional nine percent.
Closing down these popular trailheads seemed to help to keep more hikers safe: "Last year, in the first full summer of our trail closure program, during excessive heat days, we only had 18 days where the trails were closed. Since the pilot program, we have seen a decline in the number of rescues," Adam Waltz, the public information officer for the city's parks and recreation department, told ABC 15. It isn't yet clear whether the heat closure program will begin early this year.
Waltz has some words of advice for those who love to hike in every condition: "Please know your limits. Maybe turn around, do an easier hike. Hydration starts the day before. Really make sure you're drinking lots of water."
Hiking in hot conditions doesn't only risk the health of hikers; it also puts first responders in danger. Taking steps like checking the forecast, bringing extra water, and wearing sun protection can help to limit some risks associated with heat exposure.
These triple-digit temperatures come just weeks after the Grand Canyon National Park delayed opening the North Rim due to snow damage. While some hikers hoped to delay their Rim to Rim trips until later in the spring, local outfitters and park officials suggested that the Rim to Rim season might be a wash due to Arizona's quickly rising temperatures.
Correction: An earlier version of this article stated that Phoenix typically doesn't record a 100°F day until June; in fact, the average first 100-degree day is in early May, according to the National Weather Service.
Lead Photo: Matt Mawson/Getty
Trending on Outside Online