There's Another Way to Save (Some of) Bears Ears
Part of the former monument could be designated Wilderness—and you have a say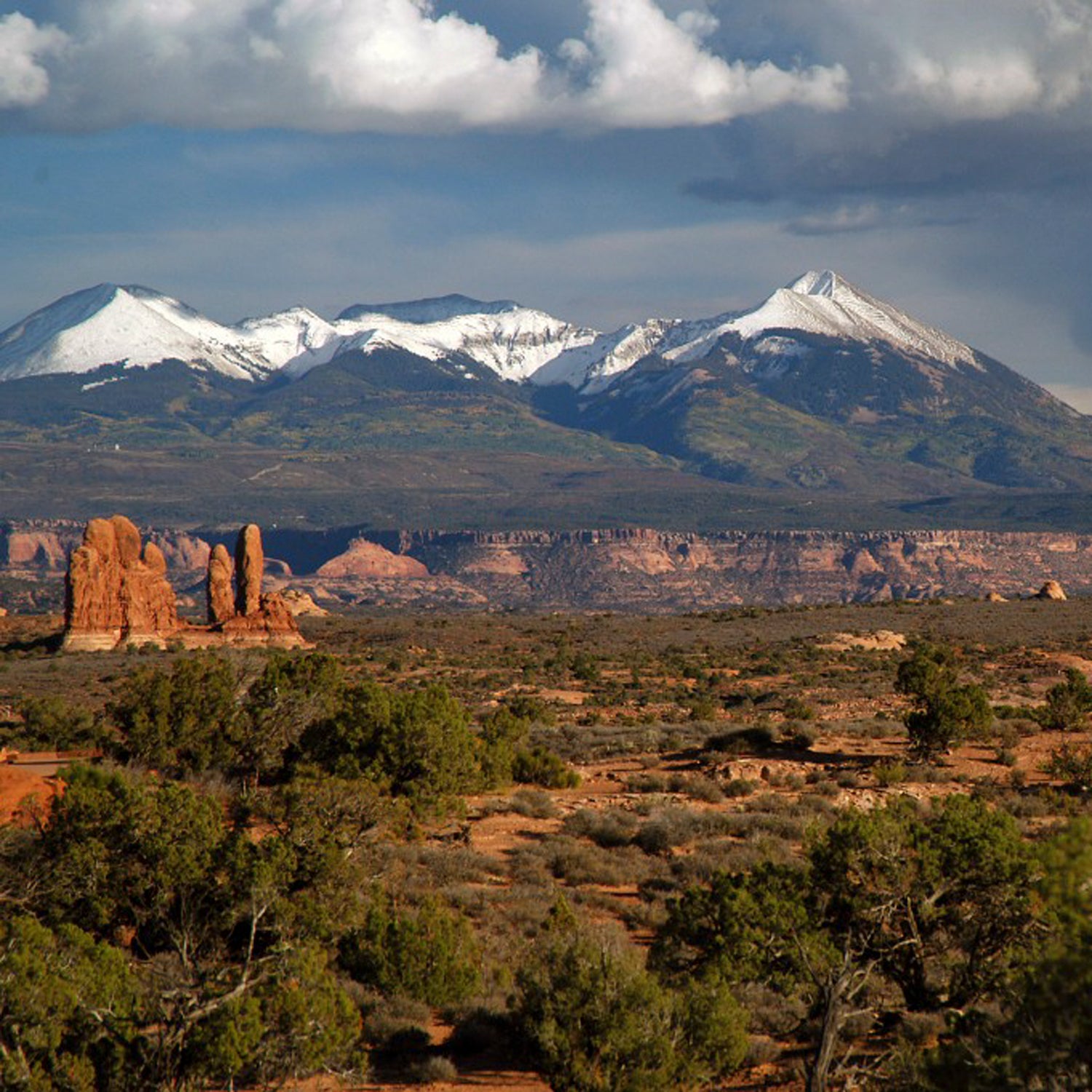 Heading out the door? Read this article on the new Outside+ app available now on iOS devices for members! Download the app.
On December 4, President Trump signed an executive order shrinking Bears Ears National Monument, prompting tribal and environmental groups—as well as major outdoor brands—to file lawsuits against the administration. Though many people see legal action as the only hope for protecting these lands, it's not.
A significant chunk of the land just released from its national monument status sits in the Manti La Sal National Forest, which is smack in the middle of a planning process that includes considering those areas for an even higher protection status: that of Wilderness.
It's not all of Bears Ears: approximately 92,504 of the acres removed from the monument designation are on Utah state land, 11,121 are private, and 894,381 sit on Bureau of Land Management property (which will continue to be managed under the 2008 Monticello Field Office Management Plan). The opportunity lies in the remaining 256,479 acres that fall under U.S. Forest Service management in the Manti La Sal, which is currently heading into year two of a four-year process to revise its 1986 Forest Plan. 
While revising its plan for how lands within their boundaries are managed, Manti officials are also required to identify places that may be suitable for inclusion in the National Wilderness Preservation System. This highest level of protection for federal lands would prohibit permanent roads and structures, motorized-vehicle use, and any kind of development.
The forest planning process is also designed so that the public has a say every step of the way. That's in addition to state, local, and tribal governments—parts of Manti in particular have historical and cultural value to Utah's Native American groups. Of course, it's not a perfect system. Anyone who's ever tried to participate in this process will point out that it can be incredibly confusing. The Forest Service has gained a reputation as a dusty bureaucracy that doesn't prioritize clarity for the public.
Officials hope to change that with a recently launched project called Your Forests Your Future, presented as an easy-to-navigate website with information on how to participate in USFS decisions. There are short films, infographics, and podcasts meant to spark discussion about what national forests mean to all types of users—from boaters and family campers to hunters and anglers. It's run by a partnership between the USFS, the Idaho-based NGO Salmon Valley Stewardship, and the media company More than Just Parks. 
"It's a matter of knowing how and when to comment. It's not enough to say, I like hiking in that spot," says Elizabeth Townley, the coordinator of Your Forests Your Future. "If you want that land to be recommended as Wilderness, you have to craft your comments around Wilderness values. So if you say, 'I love hiking in that spot because it represents an opportunity for outstanding solitude and hiking is a primitive recreation,' that's much more likely to have an impact."
The website lays out what Wilderness values are, as defined by the Wilderness Act of 1964, in an infographic accompanied by a minute-long film. It also has a short video infographic on forest planning that explains when and how people can have a say in designing the future of their public lands. Eventually the website will connect people to all of the 154 national forests and 20 grasslands in the U.S., with real-time updates on where each currently is in the forest planning process and the opportunities for public participation—including the Manti La Sal. 
In July 2017, Manti's managers wrapped up a 30-day public comment period on their Draft Assessment, which provides an overview of existing conditions and trends in the forest. The next opportunity for people to speak up will be an online public comment period starting January 26 and running through February 29. Beginning in May 2018, a series of open houses—public meetings to give updates on the process and solicit feedback—will focus on setting goals and objectives for the revised Forest Plan components. 
Now, Utah has a notoriously scant record of actually passing Wilderness into law. The state had zero acres protected in the original 1964 Wilderness Act and currently has less designated Wilderness, at 1.1 million acres, than any Western state. A significant forest Wilderness bill hasn't passed in Utah since 1984. Which is why it's all the more important to speak up in January. 
"Because of the strong anti-public-lands-protection stance of some Utah politicians, local Forest Service officials are not used to hearing good things about wilderness," says Tim Peterson, a Utah Wildlands program director with the Grand Canyon Trust, which has been working to secure Wilderness recommendations for qualifying lands across the forest for many years. "Utah politicians had an outsized influence on Trump's shrinking Bears Ears, against the wishes of the public. But national forests are public lands owned by all Americans, and the more people that reach out in support of robust Wilderness recommendations, the better."
Elected officials do still play a role in the process of protecting lands as Wilderness. While the Manti can recommend areas for Wilderness, it's up to Congress to formally grant that designation. But there's a catch, which is why public participation is so critical: even without official Wilderness designation, an area can be identified under the Forest Plan as being "managed for Wilderness values." For example, if those 250,000-plus acres that were released from Bears Ears National Monument were identified under the Manti La Sal Forest Plan as having Wilderness values and managed as such, a proposal for oil and gas exploration would be rejected, because the area isn't managed for that use. 
"Forest planning can be dry stuff. Those involved seem to skew older and older, and the process stretches on and on," says Peterson. "The agency has always expressed a desire to get more people more involved in planning, and I hope Your Forests Your Future can engage a new generation. History is written by those who show up, after all."
Trending on Outside Online