The Outside Voting Guide
What Democrats Plan to Do About Zinke
Now that the House Natural Resources Committee has fallen under Democrat control, it could mean real oversight for the Department of Interior, says Arizona Representative Raul Grijalva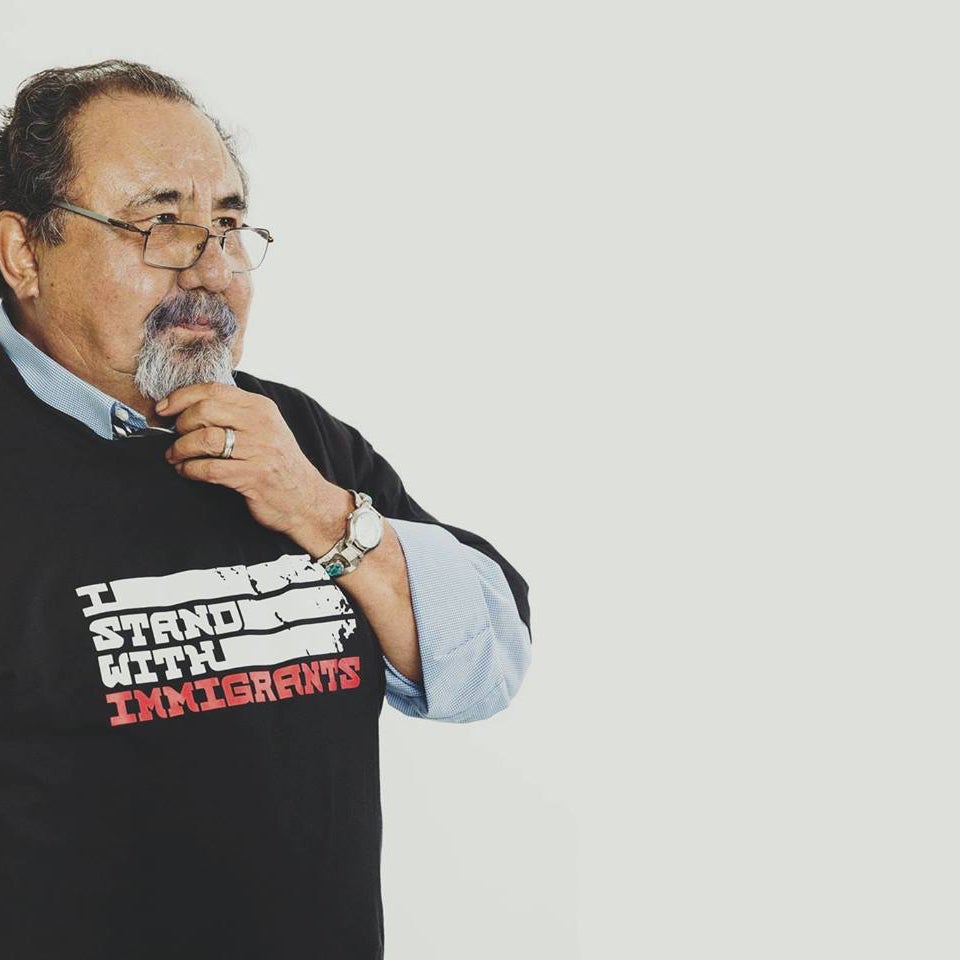 Heading out the door? Read this article on the new Outside+ app available now on iOS devices for members! Download the app.
Odds are pretty good that the GOP is about to be voted out of control in the House of Representatives. And that means Representative Raul Grijalva, a Democrat from Arizona, will likely succeed Republican Rob Bishop as the chairperson of the House Natural Resources Committee.  
"Natural Resources has done no oversight these last two years," Grijalva told me over the phone Tuesday afternoon. "We have not held the agencies in our jurisdiction accountable for anything. Particularly Interior."
As chairperson of the committee, Grijalva will gain oversight of the Department of the Interior—which manages our public lands—and its Secretary, Ryan Zinke. "The change will be immediately noticeable," he says. "We will conduct oversight and we will hold Interior accountable."
What's that going to look like? "There are the ethical lapses, the 14 investigations going on [into Zinke], this whole shifty behavior with trying to replace the inspector general, the travel expenses, the role of his spouse, the money that has been outlaid for security, plus everything we know about the Montana land deal, etcetera," Grijalva says. "But the real issue is that we've asked many, many, many times for the information that informed his decision to shrink the [Bears Ears and Grand Staircase-Escalante] monuments, and we've received nothing. Who were the stakeholders in that process? Nothing. Inquiries into how rules and regulations are being changed have resulted in nothing."
"The first thing we're going to do will be to have him come before the committee and answer questions," says Grijalva. "If necessary, we will use our subpoena power to get the information necessary. Beyond that, we will be a constant presence in the decision making [at DOI], and we will use the forum of public hearings on the committee to raise these issues, plus many more." (If you're old enough, you may remember a time before Bishop's leadership when public hearings were an important function of House committees.)  
"We can't discipline him and we can't fire [Zinke]," says Grijalva. As a presidential appointee, only the White House has that authority. "But we can certainly make him accountable. And we can use that accountability and the information that we get to question both his budget priorities, and where and how he's spending his money. We as a committee need to act as a co-equal branch of government to this administration, and not merely mimic what they say or continue to avoid questions that are arising at Interior."
"There's been no check or balance on Zinke kowtowing to, and basically being a delivery boy for, the extraction industry," Grijalva says. "It's always been a delicate balance managing the needs of oil, gas, and mining with conservation, endangered species, and multiple use, but right now we don't even have an attempted balance, and that's egregious."
Grijalva also tells me that, as chairperson, he hopes to pass through committee Democratic Representative of Arizona Ruben Gallego's bill to restore Bears Ears National Monument to its original boundaries and to further protect monuments in law. "You'll also see the rise of climate change as a factor in decision making," he tells me. "And you'll see the rise of science as a factor in decision making too." Of course, Grijalva is speaking about actions he'd take in his committee. It's expected that the Senate will remain in the clutches of the GOP, and therefore will continue to be anti-monuments. 
I asked Grijalva what, as chairperson, his message to Zinke will be. "That a generation from now, someone is going to look back, and I would not want to be the Secretary of the Interior that is remembered as the decimator of the environment and our public lands rather than the one who protected them."